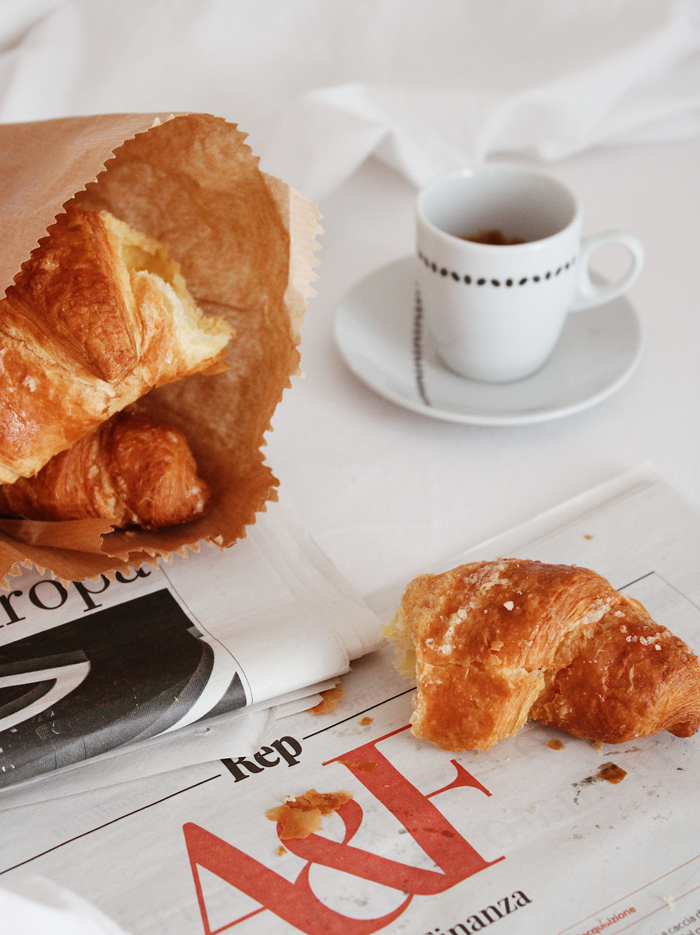 It feels tone deaf to be completely chipper on a Monday morning after the week we just endured. If it makes you feel any better, there are just nine more days left of Trump's administration and we can — hopefully — turn our attention to healing. I am hopeful for a better 2021, especially knowing our president-elect recognizes the blatant racism that runs through America's veins and isn't shying away from talking about it. Now, we just need to do something about it. (While he's goal-setting, maybe he can work on that vaccination rollout, too.)
Clearly I picked the wrong year to participate in Dry January. If you're also declining booze this month (or just not a drinker in general), try these mocktails.
My first sartorial purchase of the year was this silk blouse. The additional 25% off sale ends at the end of today and items are returnable, so it's worth giving something a shot if you have your eye on an item. I also adore these snakeskin-embossed flats.
The Sex and the City reboot has been confirmed!
I loved this response to those on social media who tell influencers to "stay in your lane" when it comes to politics.
Five tips for getting your creative project off the ground.
I have heart-eyes for this preppy phone case.
Women in construction share their advice on where to save and spend during a renovation.
Vice President-Elect Kamala Harris on the road ahead.
LEGO recently came out with a very cute botanical collection.
How previous epidemics influenced home design.
It's about time to pare down that skincare and beauty collection.
I just added this unique taper holder to my home.
In case you missed it:
Today is the last day to enter to win $50 to NOVICA!
So much to love in the most recent The Coveted.
–
Let's keep in touch!
Instagram / Facebook / Pinterest / Bloglovin'
Reminder: Enter to win $50 to spend on artisanal goods at NOVICA!
---