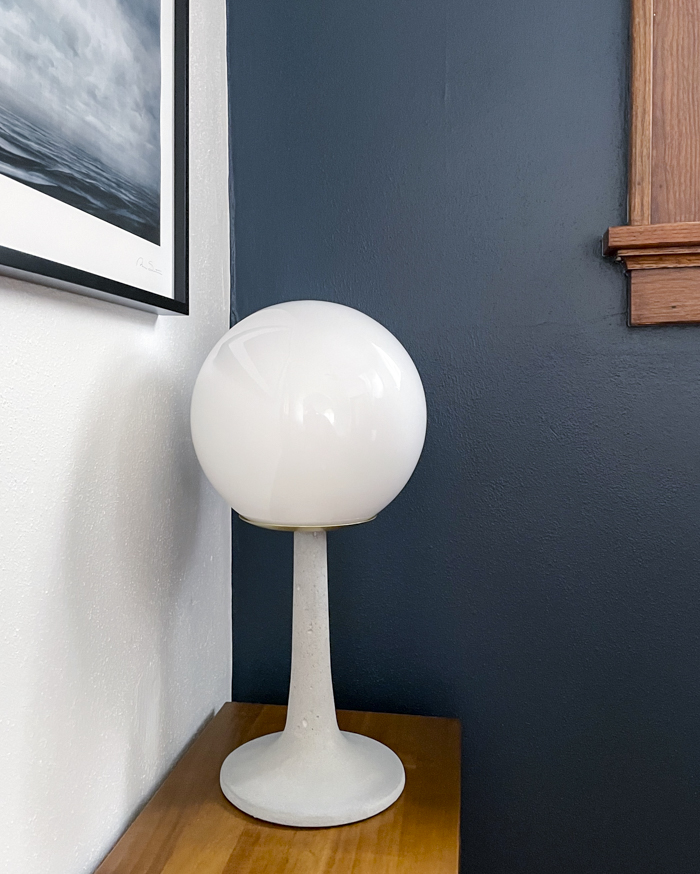 I realize this lamp isn't everyone's cup of tea, but I am obsessed with its 1960s-inspired vibe! I had admired it for well over a year before finally placing the order in February. I'm not quite sure where it's going to go, but it's in the entryway for now because I love how it looks against the accent wall of our staircase. (Also pictured: entry console and artwork; paint colors are SW High Reflective White and SW Sea Serpent.)
What should we wear after COVID?
This dollhouse was inspired by a Venetian palazzo.
I don't care how pretty oil diffusers have become, I'm staunchly opposed. New evidence links essential oils to seizures. The airborne oils are also harmful to pets.
I prefer statement earrings to any other piece of jewelry in the summer. These are great!
A handy resource for proper sconce placement.
The best Oscar jewelry moments of all time.
I saw these patio egg chairs at Target last weekend they're very cute. Plus, they're stackable to save space.
How to make your friendships deeper.
Such a great way to draw attention to your artwork!
I finally tried this cult favorite facial sunscreen and I love it! It has the prettiest sun-kissed shimmer.
We recently watched Netflix's Explained. The episode on pandemics, which came out a few months before COVID-19 ravaged the world, is an eerily accurate prediction of what happened.
In case you missed it:
A few snapshots from our Chicago adventure. (A full recap of what we did is coming later this week!)
If you're a fan of minimalist jewelry, you'll love this jewelry brand. You can use code Jessica20 to save 20%.
–
Let's keep in touch!
Instagram / Facebook / Pinterest / Bloglovin'
This post contains affiliate links.