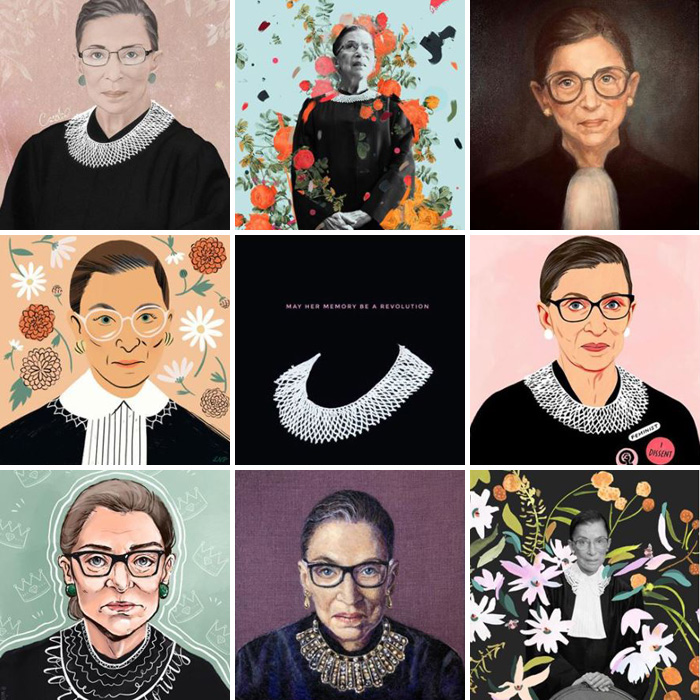 When I began seeing murmurs of Ruth Bader Ginsburg's passing on social media Friday evening, I frantically Googled for confirmation in disbelief, shock, and horror — and then I cried. I had never before shed tears for a public figure and I wish it was simply out of respect for and in honor of a remarkable leader. But it wasn't just that. We all knew how pivotal her passing would be in a Trump-led America — and the collective fear of fellow Democrats was realized less than two months from the election. I channeled that anger into a donation to Amy McGrath's campaign, the Kentuckian looking to unseat Mitch McConnell, and it looks like other leftists also donated in record amounts over the weekend. This is not the year to be apathetic. Donate if you can. Vote because your future depends on it.
Many people are dreading being cooped up inside during a pandemic winter. Here are some things you can do to prepare.
Such a cute dress to pair with sneakers this fall.
We started watching Ted Lasso last week and I adore it. It's both funny and heartwarming.
I've had my eye on these soup/pasta bowls for well over a year now. I think I'm finally going to take the plunge.
How algorithms determine your mood based on what you're writing online.
Here's what inspired the set design for Netflix's Ratched.
One legacy of the pandemic may be less judgement of those who opt not to have children.
This dress is great. It reminds me a bit of Ulla Johnson, it's $30, and it runs stupidly large. It's pretty much the best work-from-home dress you could ask for. I normally get a medium in Target dresses and I sized down to an XS in this one. If I had a larger chest, sizing down only one size probably would have been preferable.
In case you missed it:
I shopped for a new rug and went with the first one in this post.
This month's covetable roundup.
–
Let's keep in touch!
Instagram / Facebook / Pinterest / Bloglovin'