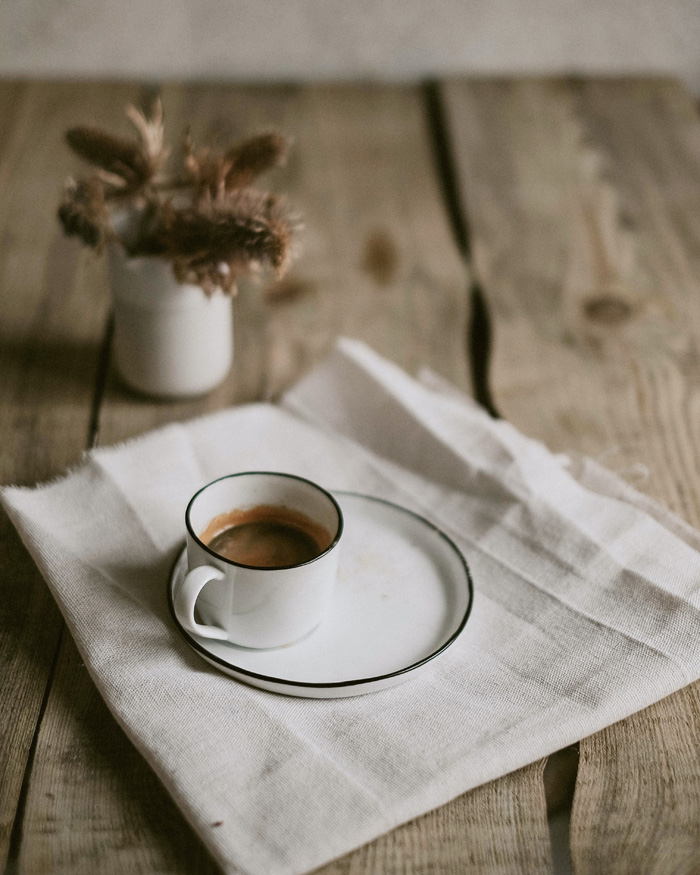 Happy Monday! I didn't expect to take a weeklong hiatus from the blog, but my time was otherwise occupied between work and a couple of days at Summerfest in Milwaukee where we saw Ludacris and Run the Jewels. And let me just tell you that staying up till midnight two nights in a row is entirely too much for someone in her late-30s! I'm still exhausted and am looking forward to a quieter week.
Making terrazzo tiles out of eggshells!
I adore the understated fall vibes of this collection of taper candles in vintage holders.
We all instinctively know that fast fashion is bad for the environment, but how it's wrecking havoc in Ghana is a somber reminder to buy what you really love and plan to hold on to.
I saw these rustic pasta bowls over the weekend and they're absolutely gorgeous in green.
For just $60, this DIYer reupholstered his headboard.
I made this pork and cucumber stir fry last week and it was delish! I used hot ground pork, substituted a jalapeno for the fresno chile, and used mirin instead of Shaoxing wine since that's what I had on hand. It lends itself well to leftovers.
Speaking of new recipes, the beginning of autumn always makes me excited to get back in the kitchen. Here are the newest cookbooks to get inspiration from.
You is coming back for a third season and I can't wait!
How good is this slinky slip skirt?!
Have a wonderful week!
–
Let's keep in touch!
Instagram / Facebook / Pinterest / Bloglovin'
This post contains affiliate links.