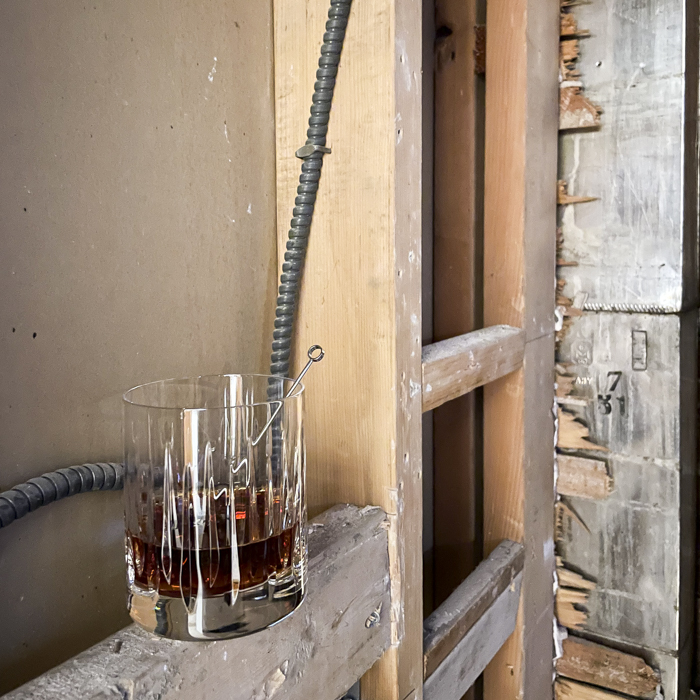 On Friday, we celebrated the end of our first week renovating — and let me tell you that it was a doozy. It wasn't so much an issue with the project; that went smoothly enough. We decided to go ahead and replace all of our antiquated plumbing with new PVC pipes. The old galvanized pipes will continue to corrode as time goes on, so it made sense to add that to the scope of our project while the walls were open. The kicker was that I tested positive for COVID on Tuesday despite being vaxxed and boosted. Talk about the worst timing! I'm grateful that the contractor's team was still willing to do the work so long as Dave and I stayed quarantined upstairs. (We started the renovation with our first floor powder room.) The plumbing is being finished today and the inspector comes tomorrow, so we can close up the walls and get to the pretty stuff once that's signed off on!
The meanings behind James Abbott McNeill Whistler's masterpiece The White Girl.
In unexpected trends, influencers are taking their dolls to the American Girl Cafe. How do I get in on that action? #TeamMolly
A few things that caught my eye recently.
The romance of drinking at an airport bar. (Airport drinking is undoubtedly my top not-so-guilty pleasure.)
No, avocados won't keep you from buying a home, but avocado farms may be linked to deforestation — all the more reason to make sure your avocados are ethically farmed.
Lilac and red are one of my favorite color combinations, which has put this blouse at the top of my wish list. Those unexpected cutout details are just icing on the cake!
This is neat: hard-to-recycle plastics are now being made into "concrete" blocks.
Are you watching season two of Love is Blind? It's batty. And this spoiler-filled recap is too good not to share.
Have a fun week!
–
Let's keep in touch!
Instagram / Facebook / Pinterest / Bloglovin'
This post contains affiliate links.