Well, things have certainly become interesting since I've last checked in with a global COVID-19 pandemic upending our lives. It's not lost on me how fortunate Dave and I both are in light of what's happening. We have everything we need: we have a roof over our heads, resources to stock up on necessities for a two-week (or more) quarantine, and the ability to work from home. We're social distancing hard right now, which means curbing our dining-out habits in favor of home-cooked meals every night for the foreseeable future. And, since we already like to cook at home most nights, there are a lot of recipes we can revisit to keep things from becoming boring! I've rounded up seven of my favorites in case you're looking to shake up your at-home menu!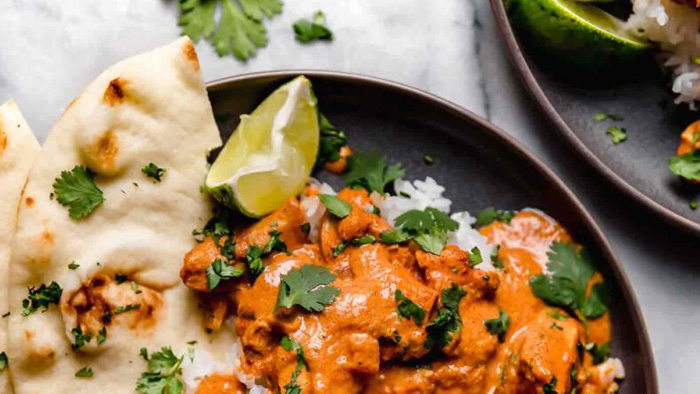 Notes: This recipe uses a lot of spices, but it's totally worth the effort for such a complex flavor profile. We make this with chicken thighs so they stay tender.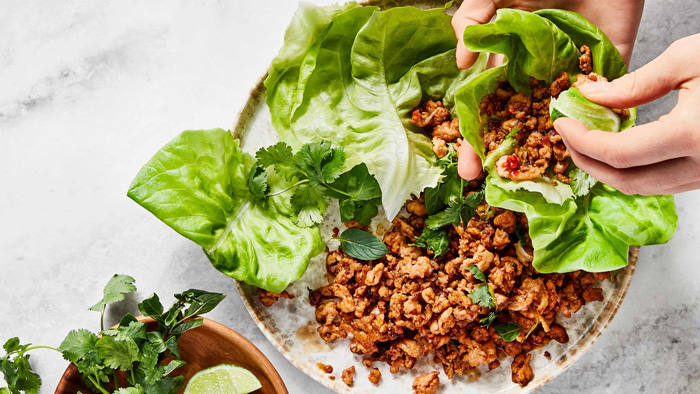 Notes: This works really well with lettuce, as suggested, but it's also amazing over sticky rice topped with cilantro, green onions, lime juice, and sambal oelek. Double the sauce if you're putting it over rice.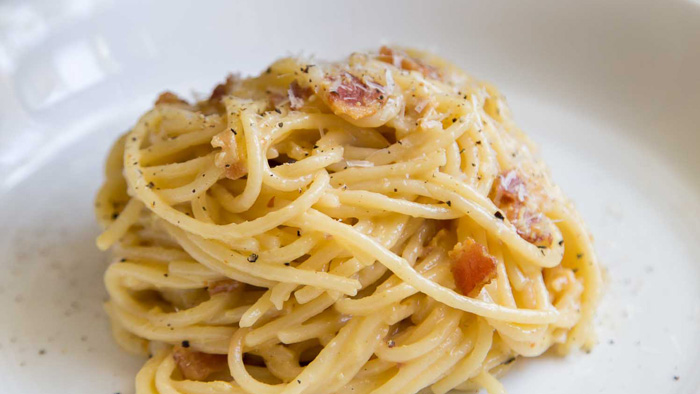 Notes: An extra splash of wine never hurt anyone. Also, the cubed pancetta at Trader Joe's is perfect for this.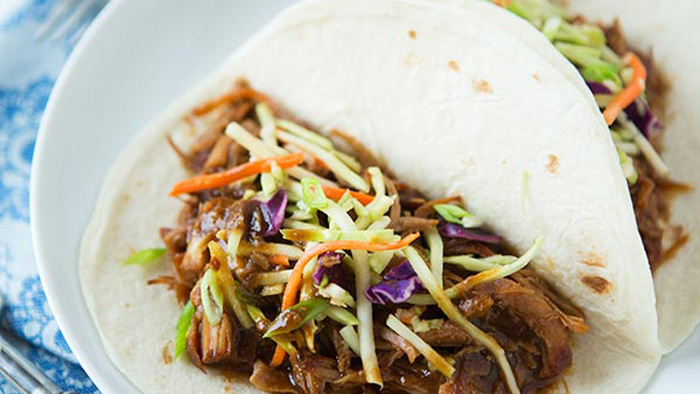 Notes: This is a forgiving recipe to play around with. I eyeball powdered ginger and garlic, pour in hoisin sauce until it's coated, and add some sambal oelek and sesame oil. It's great over sticky rice, and better yet, use sticky rice and the pulled pork inside a tortilla to make Korean burritos. It makes a lot of food for two people, so you could realistically eat a week of dinners with this one depending on the size of your pork loin.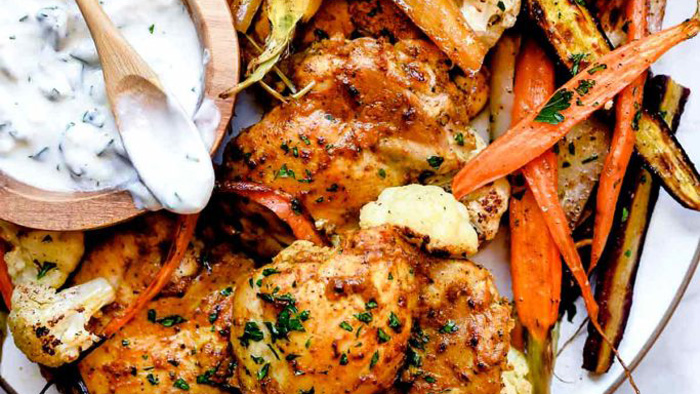 Notes: We usually skip the cauliflower and just do carrots. Pair the leftover chicken with naan for an easy lunch the next day.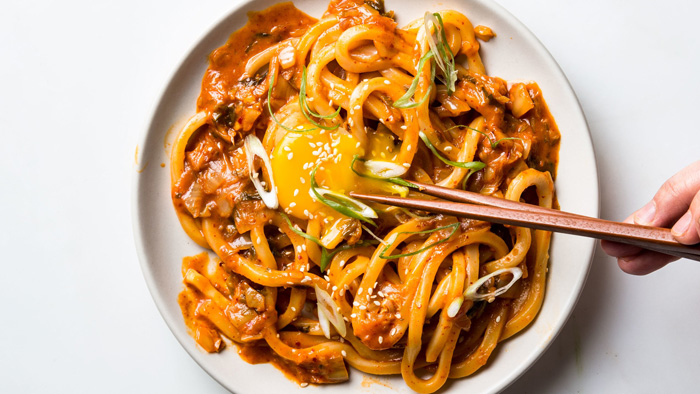 Notes: I know this recipe sounds weird, but stick with it. It's delicious and so easy to make!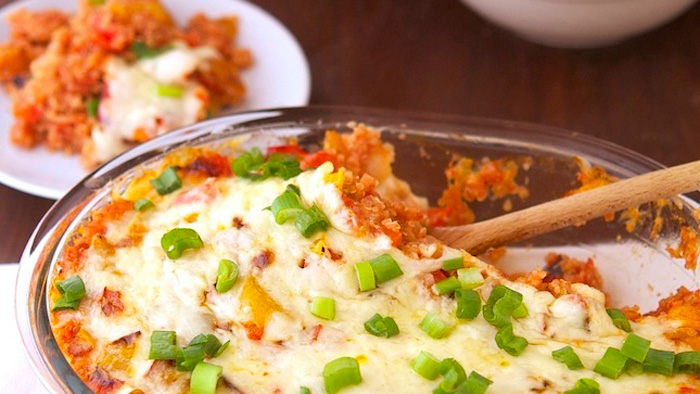 Notes: This is a great, high-protein option for Meatless Monday or for any vegetarians in our midst. Toasting the quinoa is a bit putzy and I don't think it adds much to the meal, so I tend to skip that. We eat it by itself, but you could definitely grill some chicken to have on the side if a meat-free meal doesn't go over well in your household.
–
Let's keep in touch!
Instagram / Facebook / Pinterest / Bloglovin'