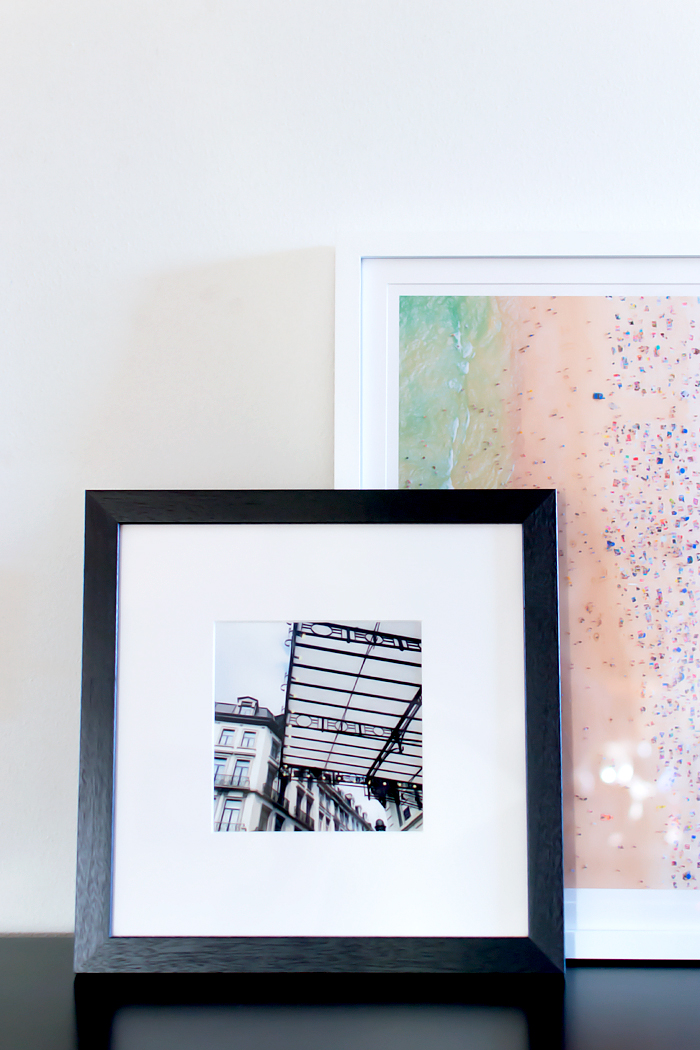 [dropcap custom_class="normal"]I[/dropcap] have tons of digital images that I'd love to get printed and framed, but the fact of the matter is I'm too lazy to put in the effort. This is precisely why I'm a huge fan of Instantly Framed, a new app that allows you to upload a digital photo and have it printed and framed within a week. Best of all? It's only $65 and that includes three-day shipping. (There's even a $10 discount at the end of this post for you.) I was given the opportunity to try out the service a couple of weeks ago and it's just as seamless as I had hoped and the final product is outstanding.
[spacer]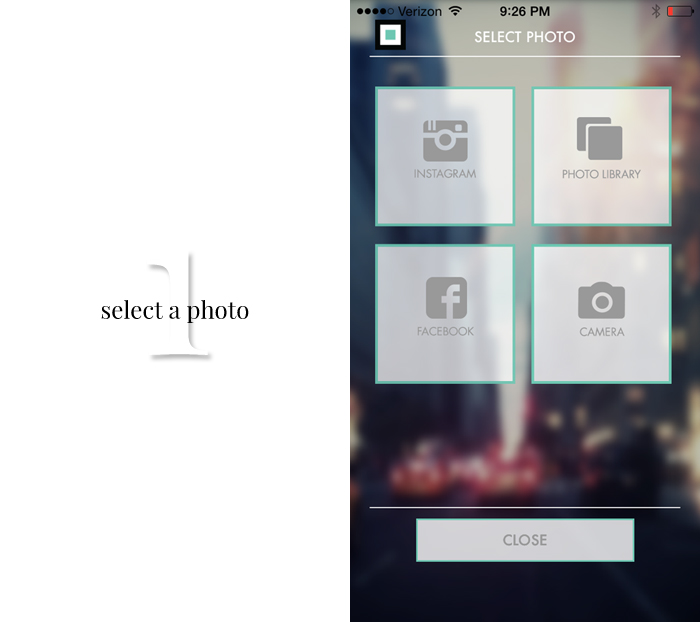 After installing the app, the first step of the process is really the most difficult: choosing a photo. You have the opportunity to select an image from your photo album, Instagram, or Facebook. You can also take a photo on the fly if you're confident enough with your photo skills. I knew right away that I wanted to frame an Instagram from our trip to Belgium and I debated between this one, this one, and this one.
[spacer]
Of those three, I went with the third option: a snapshot from a morning at Moeder Lambic. We spent almost every morning at the restaurant, getting a leisurely start to the day with beer and quiche. This little snapshot brings back those happy memories each time I look at it. While I could have uploaded the image right from Instagram, I opted to tweak the colors just a bit in VSCOcam first.
[spacer]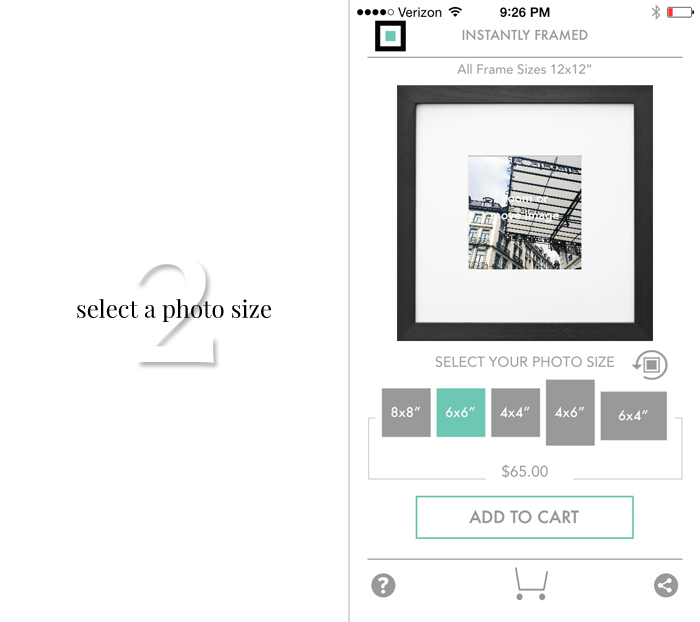 After the hard part is done, all you need to do is import the photo and select your image size. I liked the artsy 4″ x 4″ version, but I thought it might be too small for all the detail in my image and opted for the 6″ x 6″.  All frames are 12″ x 12″ and come from wood forested on an FSC-certified tree farm in Ashland, Wis. (my hometown!). Each walnut frame is hand crafted with a black finish that emphasizes the wood grain. There is a thick cardboard backing on the frame that is made out of recycled materials. You have the option of either hanging your new image or using the easel backing.
[spacer]
And with that, you're ready to check out. The photo takes a couple of days to print then it's sent to you with free three-day shipping. The entire process takes about a week, so you still have plenty of time to consider an Instantly Framed photo for holiday giving. (You could earn major Brownie points with mom by scanning an old photo of you and your siblings and having that framed.) Order by Monday, Dec. 15 to save $10 on each order.
DISCOUNT CODE:
CIBEDKNOBS10
I know the photo in the first image isn't the best (daylight savings time is still screwing my photo schedule, leading to some overexposed shots to compensate for the darkness), but it's quite pretty in person. I'm considering having a few more snapshots framed to create a gallery wall of our special mini moments on vacation.
[spacer]
[spacer]
Disclosure: I received a framed photo from Instantly Framed for the purposes of this post. This does not influence my opinions of the company or the product. As always, thank you for supporting the brands that support Bedknobs & Baubles.