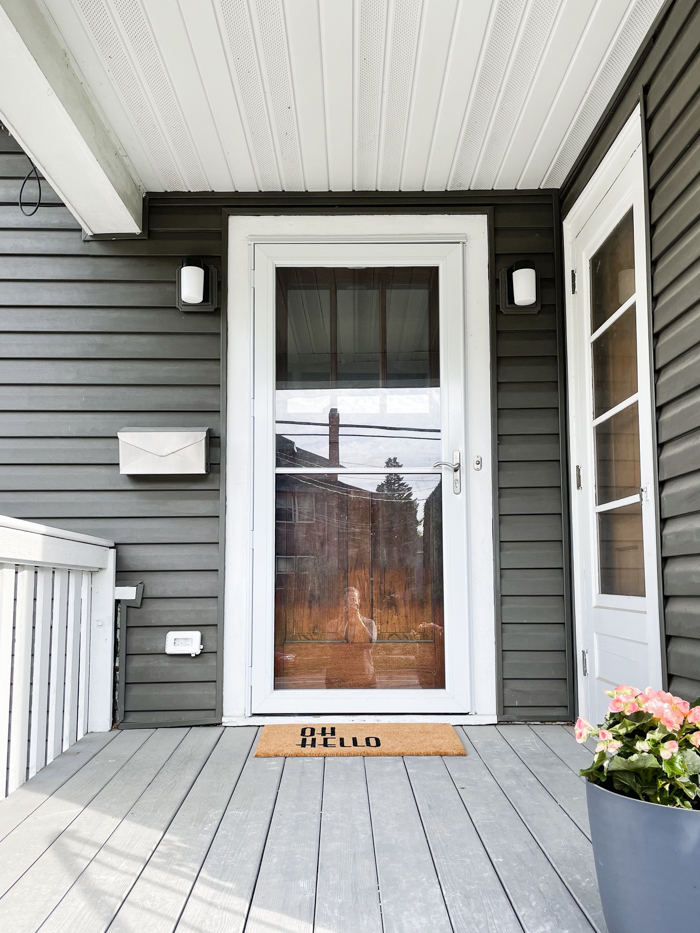 We stained our front porch two years ago with Sherwin Williams SuperDeck stain in Wet Clay. Now that it's been a couple of years, I wanted to give you an update on how it looks after being walked on and exposed to harsh Wisconsin winters.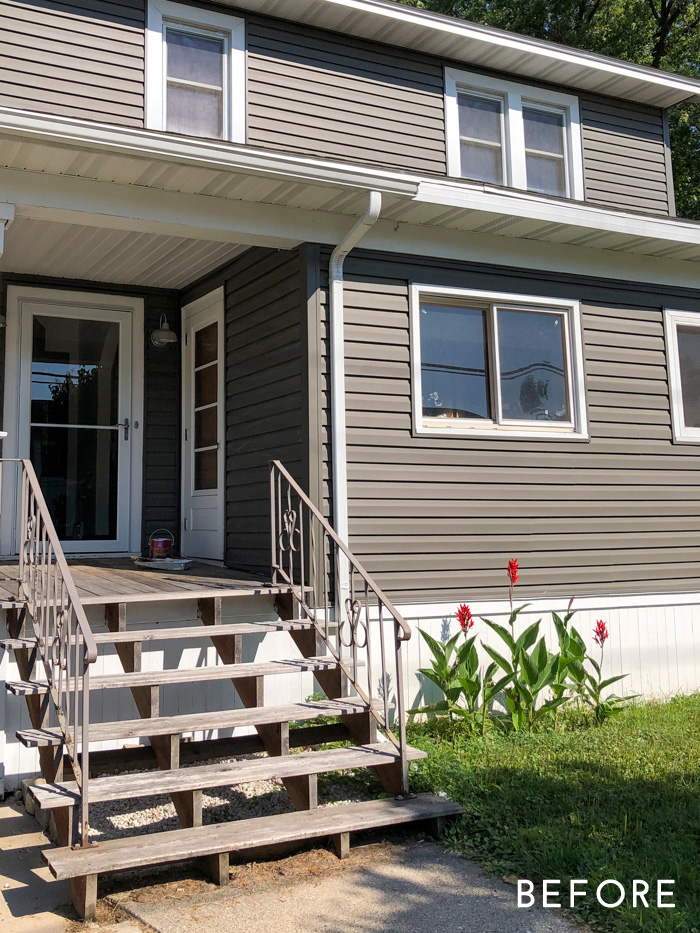 To refresh your memory, here's where we started. I had painted the bottom of our house white the week we moved in, but that was initially raw wood as well. I had toyed with the idea of painting the stairs, but had conflicting input from people as to whether stain or paint was the better option — and then I gave up entirely on this project and focused my attention to the interior as I only had so much bandwidth for house projects! Eventually I decided on the best of both world: a solid deck stain.
(I also painted the railings black that summer. I used Rust-Oleum rusty metal primer and the brand's protective enamel in a satin finish.)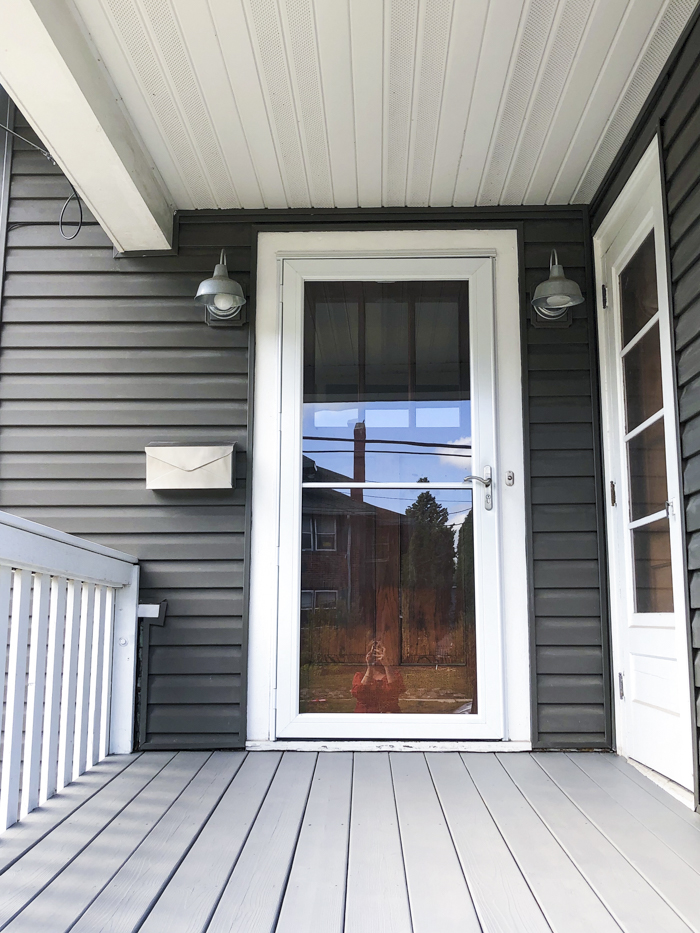 Here's what it looked like right after staining it. Click here for the full post — and to see the awful color I tried first.
And here are some unedited photos of where we are after two years:
(Note: It rained the night before I took these photos, so the wood is darker than it usually is after a dry day.)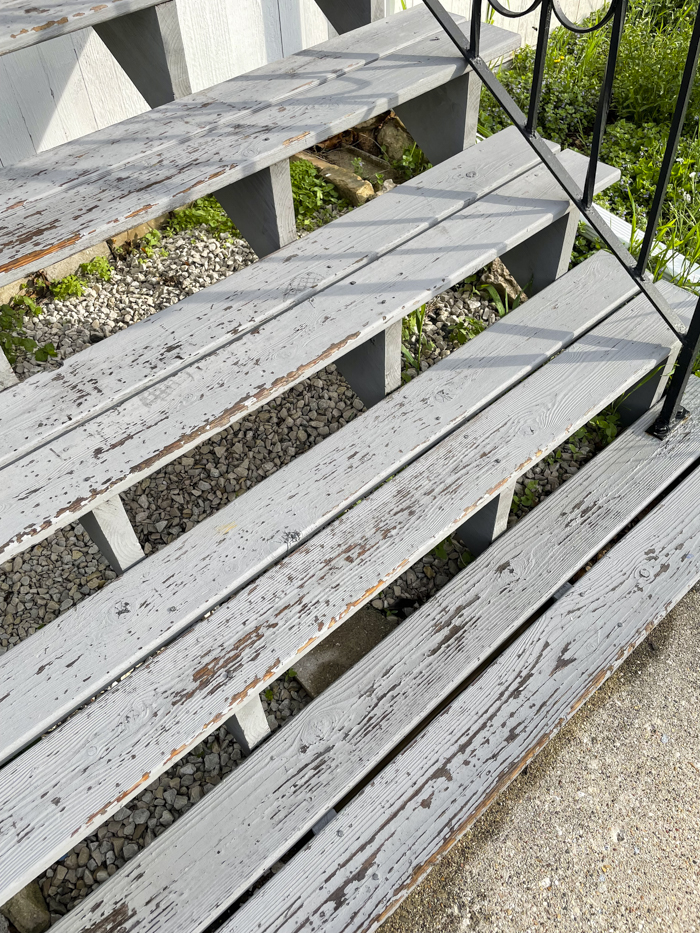 Clearly the treads have seen better days, but I do think the stain has held up pretty well considering it's been through two winters with shovels scraping against the risers after each snowfall. The edges by the railing that don't get walked on or shoveled have remained in good shape, as well as the porch floor that's protected by the overhang.
In the next few weeks, I'm going to give the risers a quick sand and put a new coat of stain on. I can't imagine it'll take more than an hour of work, which is what I expected for a colored stain instead of going with a traditional wood stain.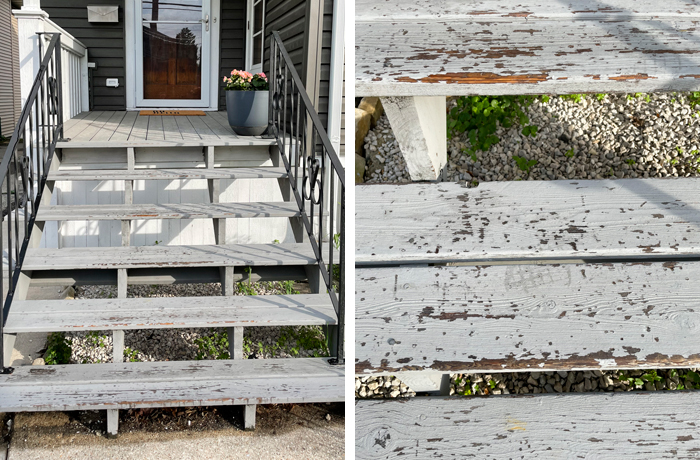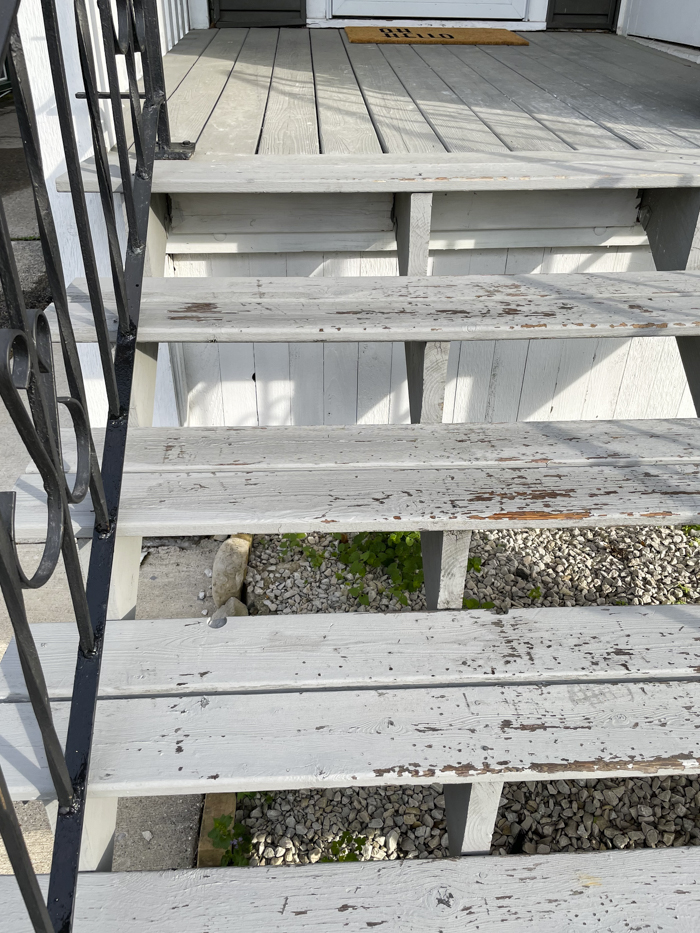 Our bathroom contactor had his team cut some of the tile on the front porch when it was pouring out, so those white marks on the deck are actually tile dust that hasn't been swept away by the wind. The stain color hasn't faded.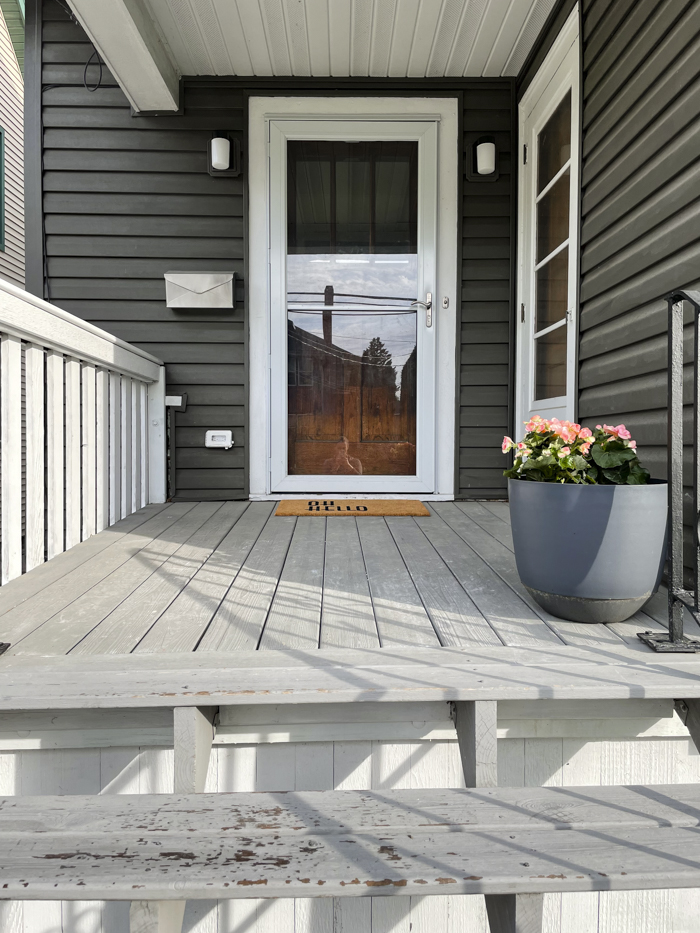 Now that we've had the stain for two years, I do feel comfortable recommending it — so long as you're aware that there will be maintenance to keep it looking great (which is something you'd have to with any paint or stain anyway). Let me know if you have questions! (And let me know if you have a recommendation for a good power washer. Our house needs it!)
Sources: storm door | outdoor sconces | mailbox (sold out, but I love this one) | welcome mat | planter | doorbell | Sherwin-Williams SuperDeck opaque stain in Wet Clay
–
Let's keep in touch!
Instagram / Facebook / Pinterest / Bloglovin'
This post contains affiliate links.