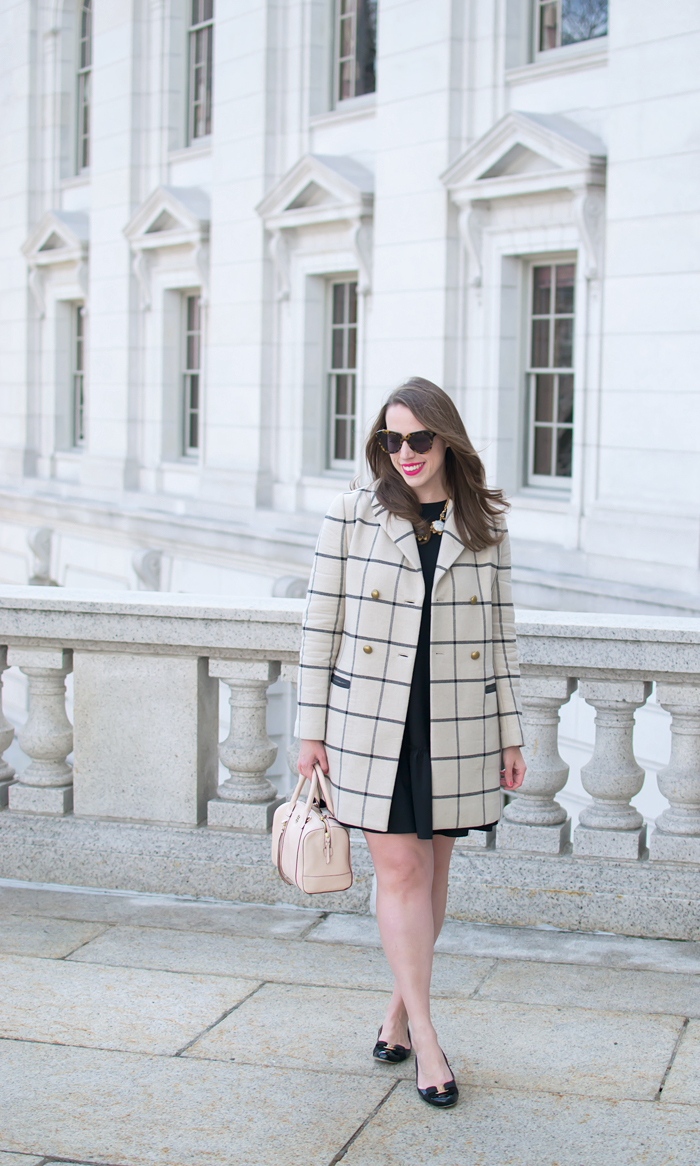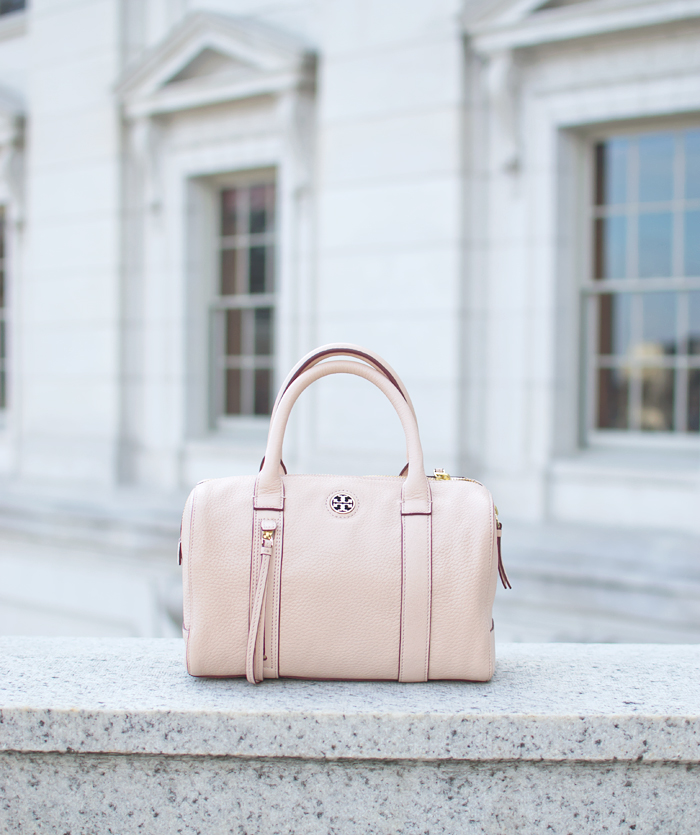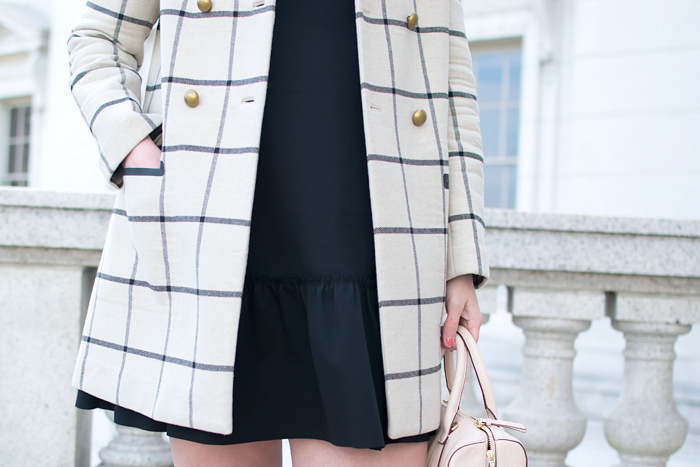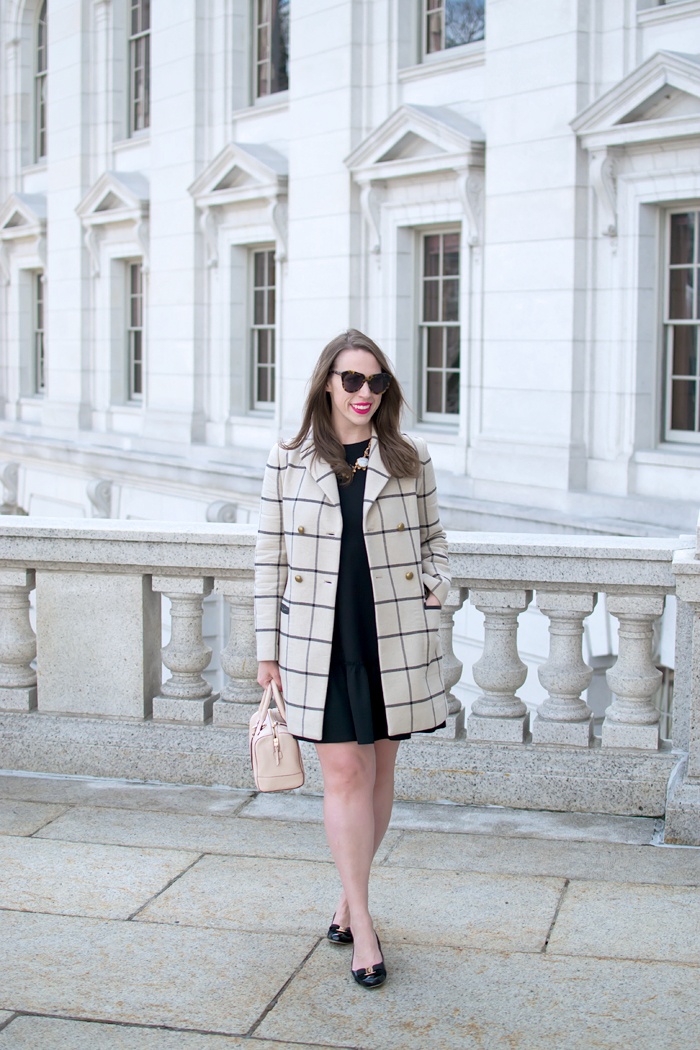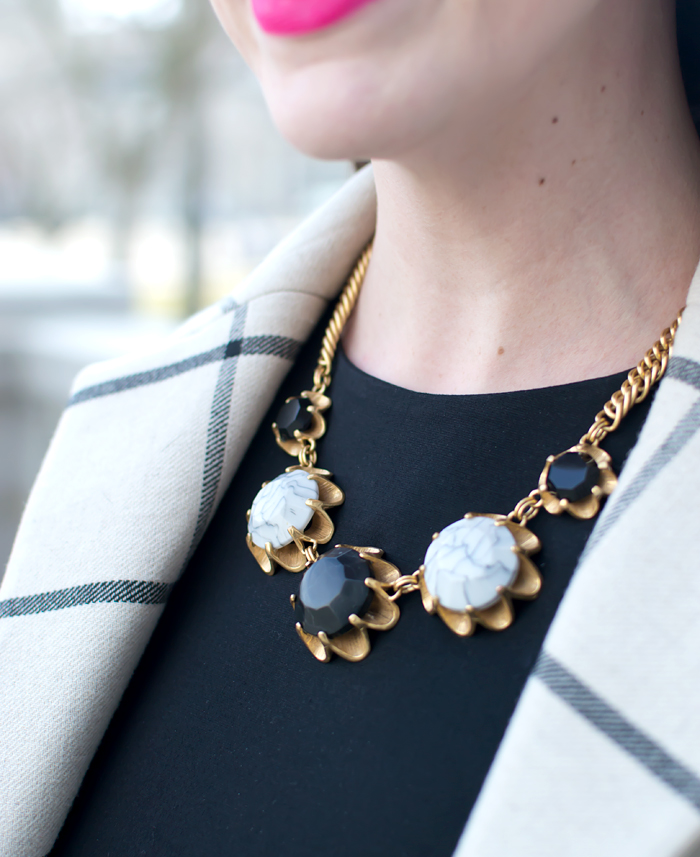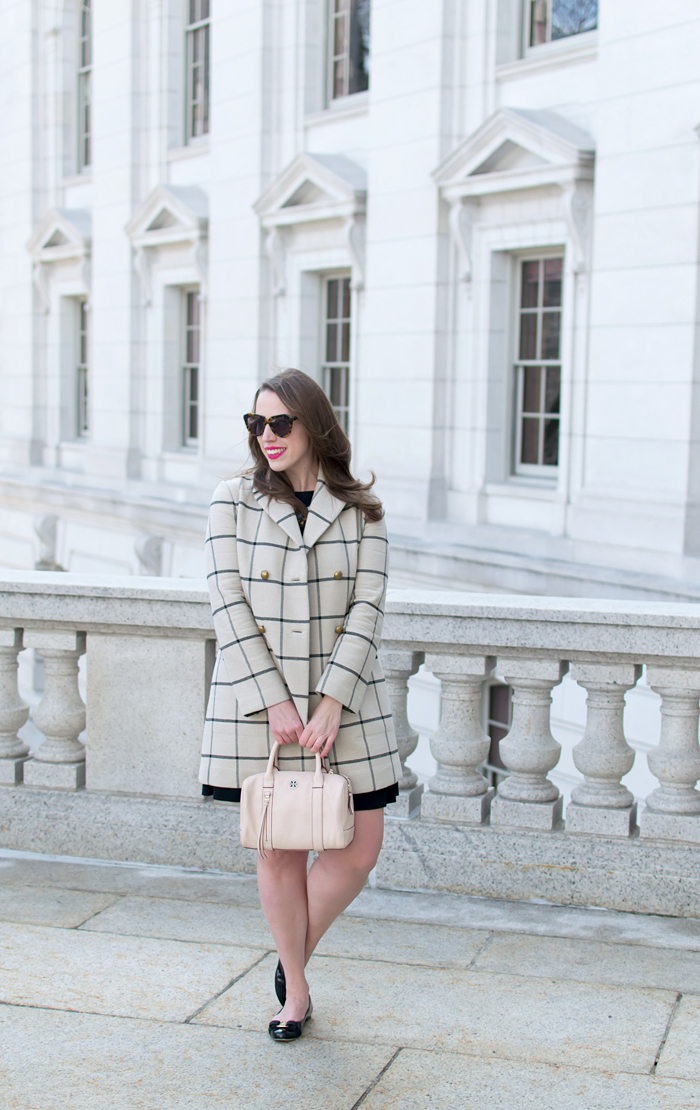 Dress: Banana Republic (old, love this vibrant drop-waist dress)
Coat: Tory Burch (similar)
Purse: Tory Burch (similar, this small bag is also great)
Shoes: Ferragamo
Sunglasses: Karen Walker
Necklace: c/o Gerard Yosca
Nails: YSL "Day Bloomer"
Lips: Stila "Bella"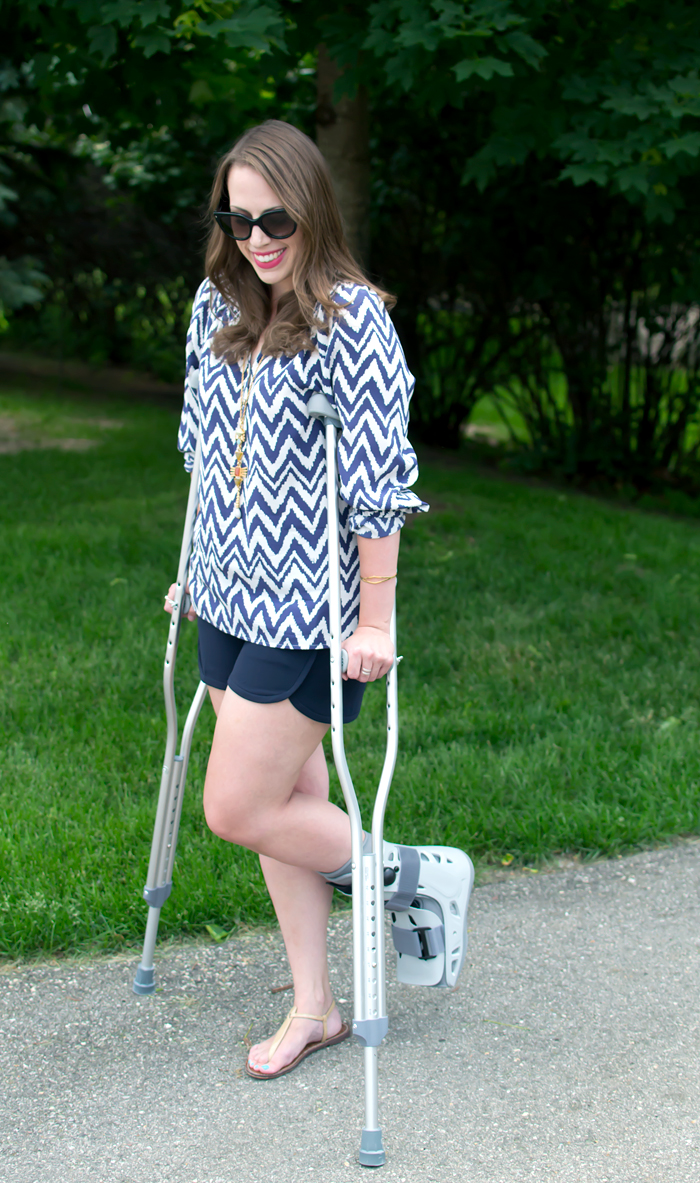 It's now day six with a fractured foot. Some things are getting easier (like motoring around on crutches), but some things are increasingly frustrating (like the bruising on my side from the crutches). This is my first time breaking a bone and I wasn't sure what to expect (so much crying!). I'll share my observations later this week, along with tips in case you ever have the misfortune of fracturing your own foot.
On a more upbeat note, this is my final post with Cara for our #WaysToYosca series. This pendant and the coordinating pair of earrings (seen in this post) have been an integral part of my early summer wardrobe. I tend to fall in love with a new piece of jewelry and wear it for weeks on end with different outfits. These two pieces from Gerard Yosca's "Mesa" collection are no different and I'm sure I'll be wearing them well into autumn with the upcoming season's Native American trend.
If you've fallen in love with anything from the Mesa collection–or anything on Gerard's site, for that matter–take 20% off with code MESA20.

Top: Lilly Pulitzer (similar print, also have this one)
Shorts: J.Crew
Sandals:  Sam Edelman
Rings: Lulu Frost, c/o Vrai & Oro
Necklace: c/o Gerard Yosca
Bracelet: Gorjana borrowed from Rocksbox*
Sunglasses: Prada
Lips: Clinique "Peony"
Nails: Essie "In the Cab-ana"
[spacer]
*Get your first Rocksbox set free with code bedknobsandbaublesxoxo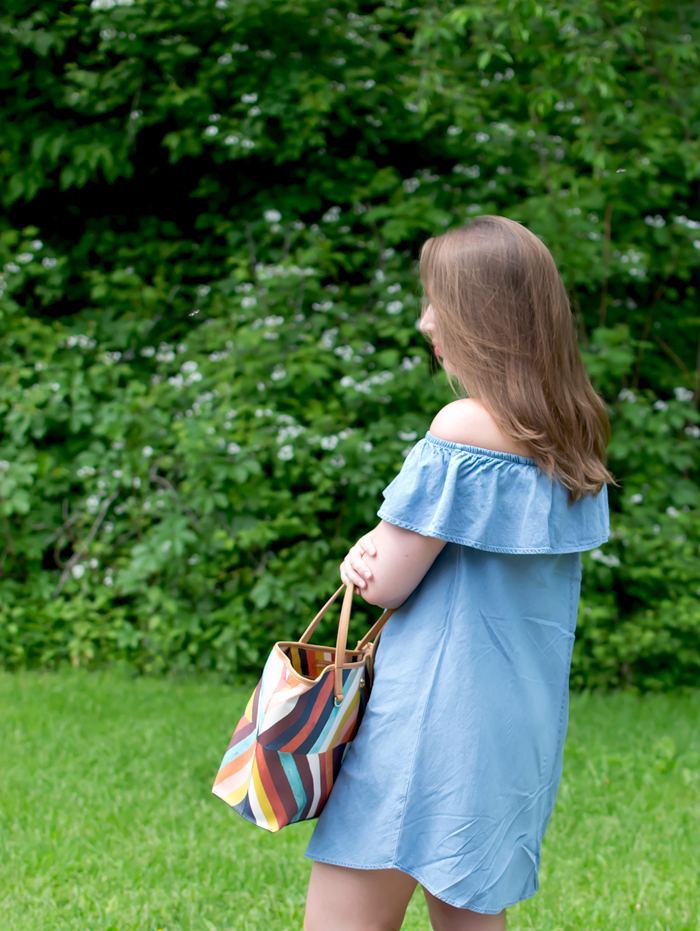 I wasn't kidding when I said I was wearing this Gerard Yosca pendant nonstop. It has already become my favorite piece to mix and match with my new summer staples, like the chambray dress I picked up at Express. It's already sold out, which is a bummer because it's a pretty solid knockoff of the AG Jeans x Alexa Chung "Honey" dress from earlier this season. The only drawback, as you can see, is that it gets awfully wrinkly! It was perfect when we left the house, but looked like this after 15 minutes in the car. Oh well. I'll just pile on more jewelry next time to distract the eye! Visit Cara's blog post today to see how she's wearing a piece from Gerard Yosca's latest collection in our #WaysToYosca series. As an added bonus, Gerard is offering a 20% discount with code Mesa20!
In other news, I fractured my foot today. My foot fell asleep while I was working on this post. I needed to start getting ready for work and tried to walk on it. I came down the wrong way, heard a terrible popping noise, and collapsed in excruciating pain. The Urgent Care doctor said it's a fracture at the base of my little toe, but I still need to go to orthopedics for a follow-up appointment. I'm in a plastic boot/cast and can't put weight on it. It sucks. On the bright side, who's up for an outfit photo with a cast and crutches?! 😉 Seriously, though, if anyone has tips on using crutches, I'd love to hear them. I opted to sit on a flight of stairs and scoot up rather than use them. It's going to be a long month.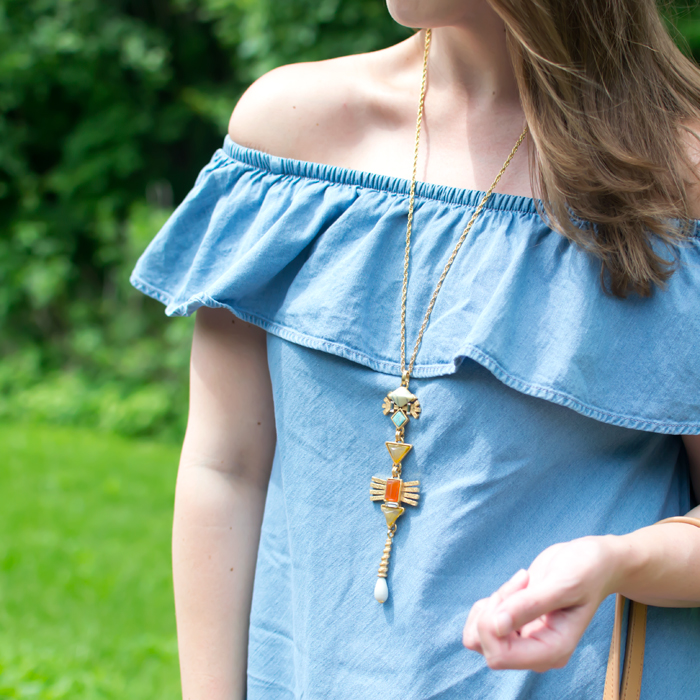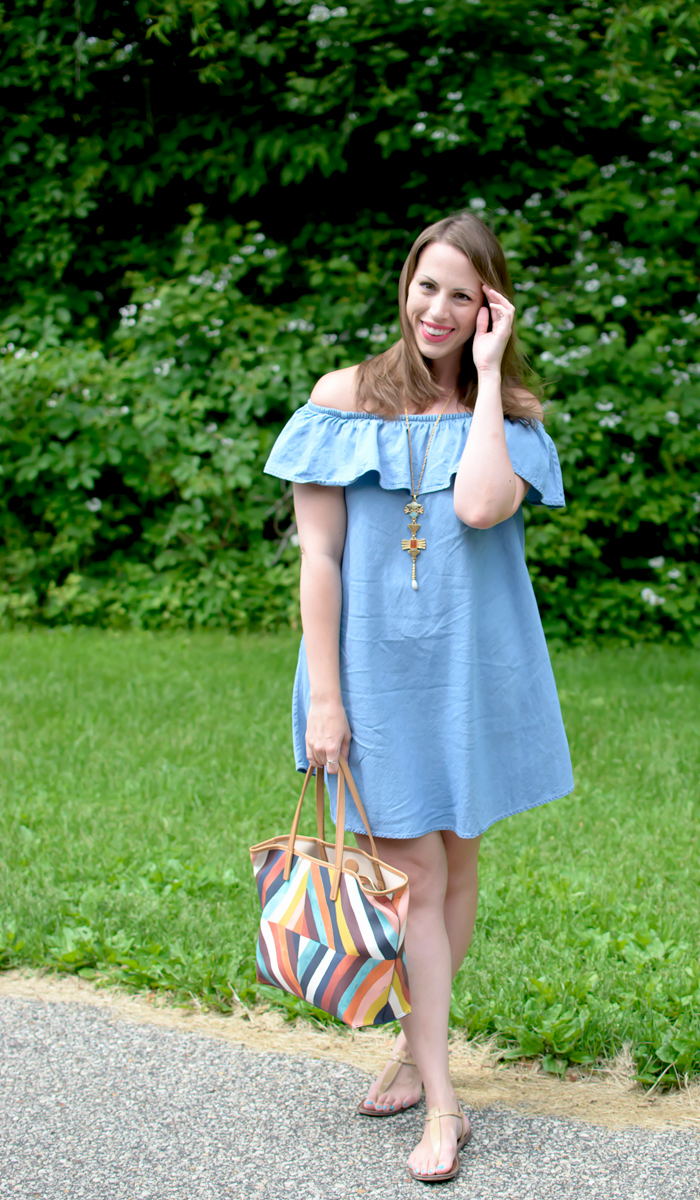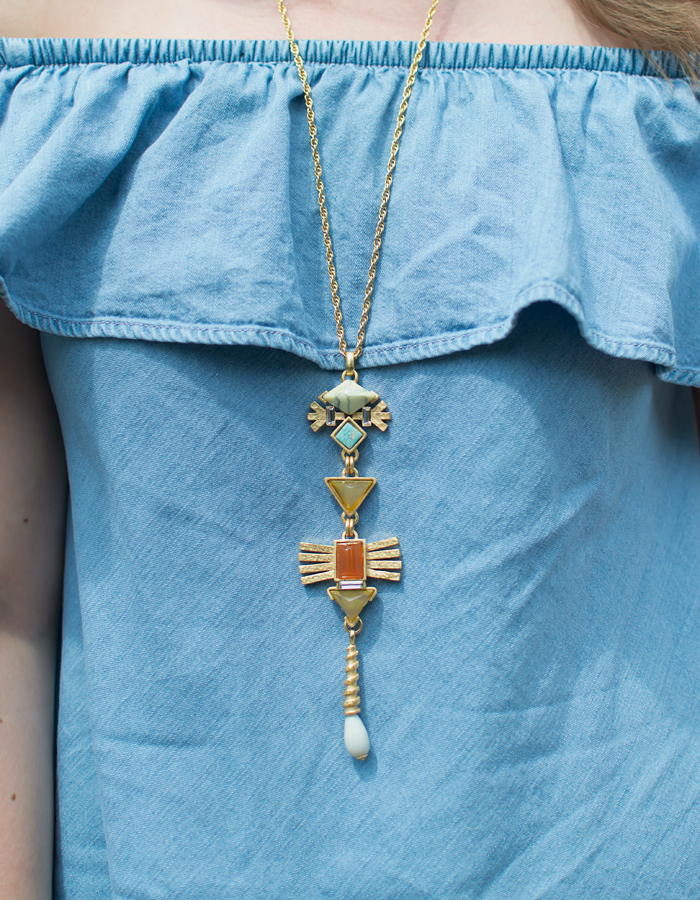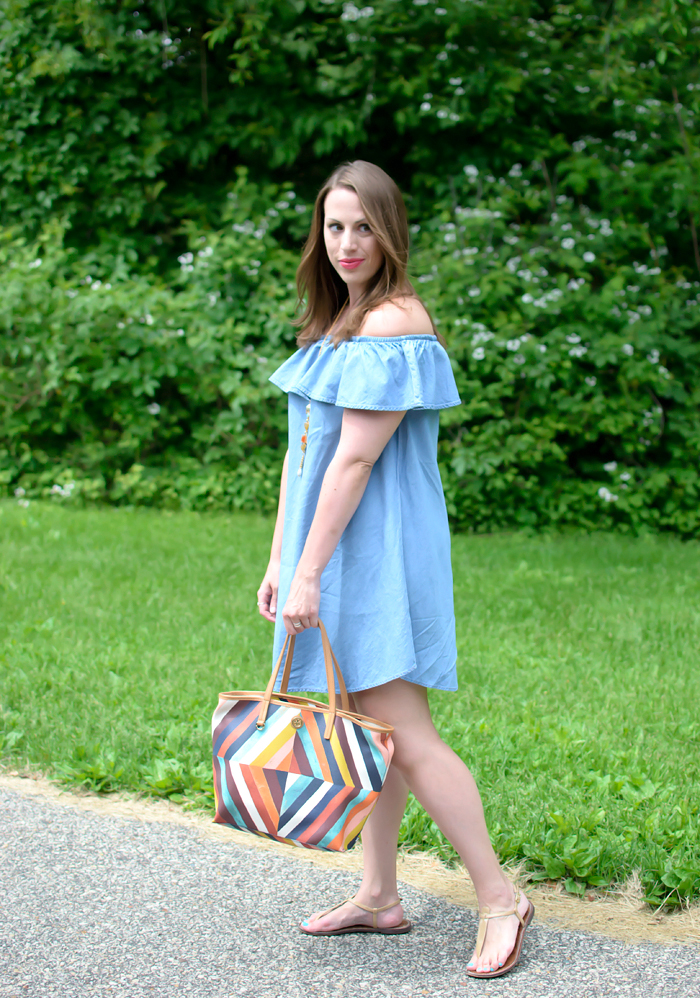 Dress: Express (sold out online)
Bag: Tory Burch (also love this one)
Sandals:  Sam Edelman
Rings: Lulu Frost, c/o Vrai & Oro
Necklace: c/o Gerard Yosca
Nails: Essie "In the Cab-ana"