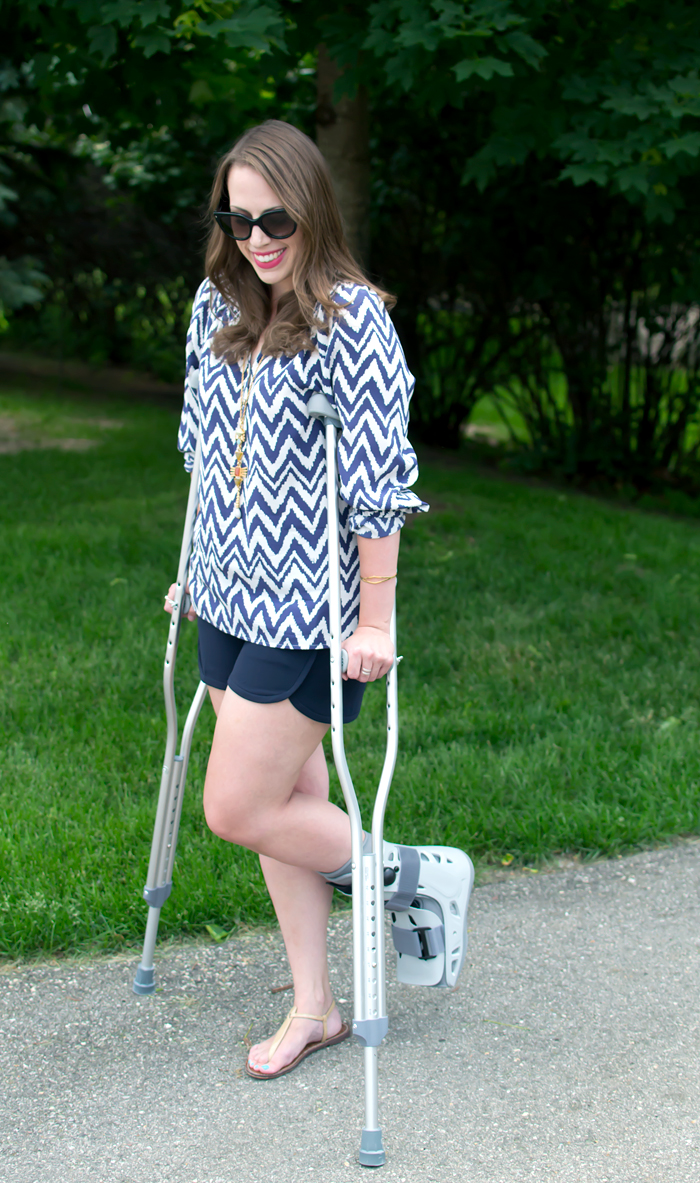 It's now day six with a fractured foot. Some things are getting easier (like motoring around on crutches), but some things are increasingly frustrating (like the bruising on my side from the crutches). This is my first time breaking a bone and I wasn't sure what to expect (so much crying!). I'll share my observations later this week, along with tips in case you ever have the misfortune of fracturing your own foot.
On a more upbeat note, this is my final post with Cara for our #WaysToYosca series. This pendant and the coordinating pair of earrings (seen in this post) have been an integral part of my early summer wardrobe. I tend to fall in love with a new piece of jewelry and wear it for weeks on end with different outfits. These two pieces from Gerard Yosca's "Mesa" collection are no different and I'm sure I'll be wearing them well into autumn with the upcoming season's Native American trend.
If you've fallen in love with anything from the Mesa collection–or anything on Gerard's site, for that matter–take 20% off with code MESA20.

Top: Lilly Pulitzer (similar print, also have this one)
Shorts: J.Crew
Sandals:  Sam Edelman
Rings: Lulu Frost, c/o Vrai & Oro
Necklace: c/o Gerard Yosca
Bracelet: Gorjana borrowed from Rocksbox*
Sunglasses: Prada
Lips: Clinique "Peony"
Nails: Essie "In the Cab-ana"
[spacer]
*Get your first Rocksbox set free with code bedknobsandbaublesxoxo