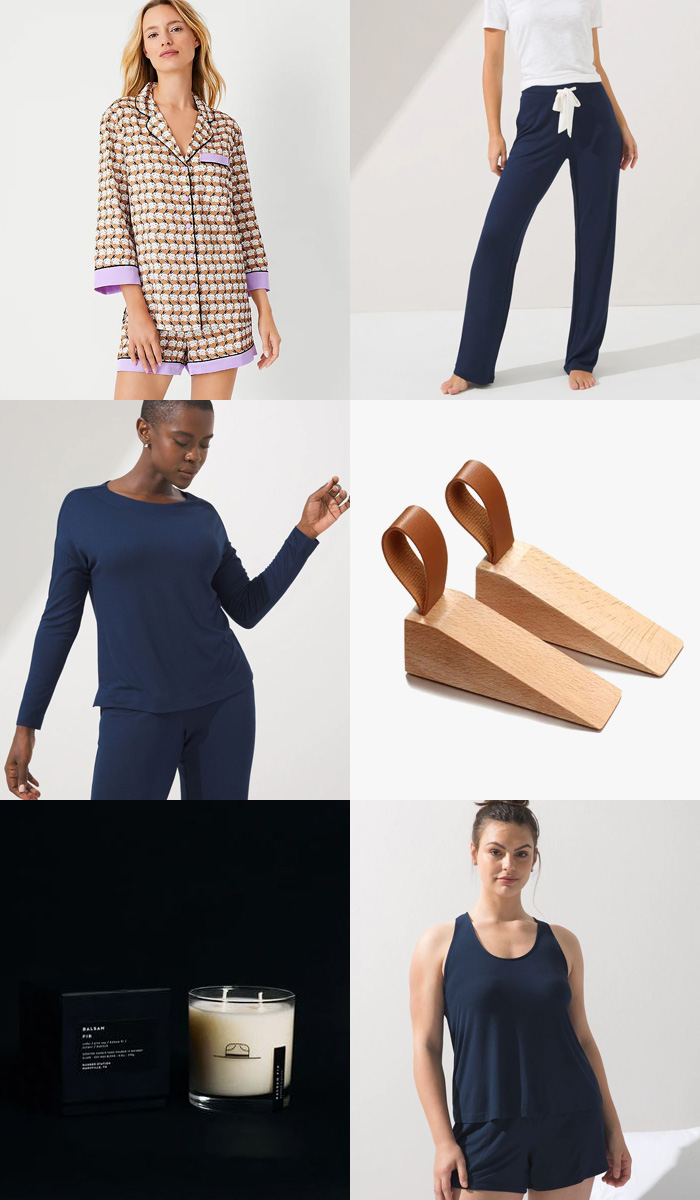 October was all about being cozy with three pajama sets purchased! It was intentional, however, as I have strabismus surgery coming up in November and I wanted to have a selection of loungewear to look forward to wearing on my recovery days. (My left eye has been turning in as I've gotten older and I need to have the muscles adjusted so it's straight again. Yes, I'm nervous. Yes, cute loungewear helps take the edge off.)
I did try on the coat that I was enamored with earlier this month and it was laughably bad on me. The color was beautiful, but the oversize fit was … not great. It looked like I was wearing my father's jacket. I ordered a couple of additional coats to try and will report back if they're worth keeping.
Other than that, I did find a beautiful vintage cocktail ring that I posted on my Insta story over the weekend, along with a vintage decanter for our bar. Those will make appearances online eventually!
IN THE WARDROBE
See this year's sartorial additions here.
AROUND THE HOUSE
Beech wood doorstops – I actually bought these last month and neglected to tell you about them! Our cat, Oliver, has a tendency to close doors and I get so nervous that he'll lock himself in a bedroom while we're gone that I bought four of these to keep our upstairs doors open. They're prettier than metal doorstops and the price is great at $10 for a set of two.
Ranger Station balsam fir candle – The balsam scent of this candle is fresh and clean, making it ideal for the upcoming season. It makes for a great gift too, as it comes with a box of matches and can be used as a cocktail glass once the candle is finished.
–
Let's keep in touch!
Instagram / Facebook / Pinterest / Bloglovin'
This post contains affiliate links.