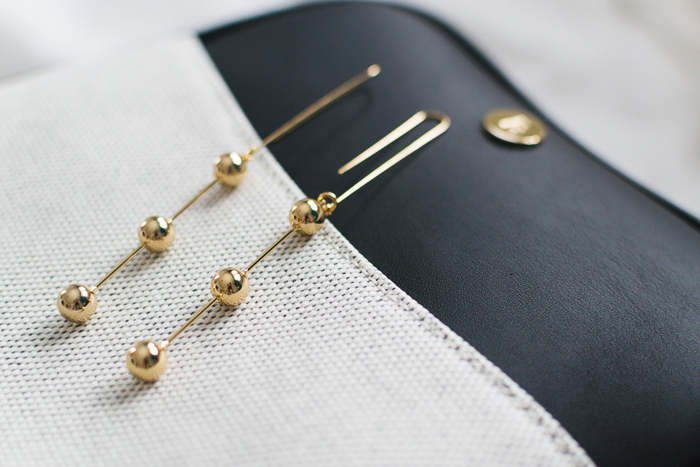 I never intend to spend quite so much on myself in December, especially since it's such an expensive month to begin with, but I can't resist adding a few new things to my collection to round out the year. My favorite purchase of the month is one I've had my eye on for awhile: this Paravel backpack. I had originally been crushing on the capsule bag, but the size wasn't practical for actually traveling with it. Finally splurging on a pricier item and being so incredibly thrilled with it is a good reminder to step back and carefully plan future purchases. I'll talk about this more in my upcoming New Year's goals post, but I'm working to be more mindful of purchases in the new year — and I'm actually kicking things off by not buying anything at all in January. I don't want to call it a "shopping ban" and attach any negativity to it. It's more of a reset button to allow myself time to sift through my collection and figure out what I actually need.
Below, you'll see what I snagged this month before my self-imposed challenge. I also received a few sartorial pieces from Dave this Christmas: feathery earrings, these Jenny Bird stunners, and a black sweater.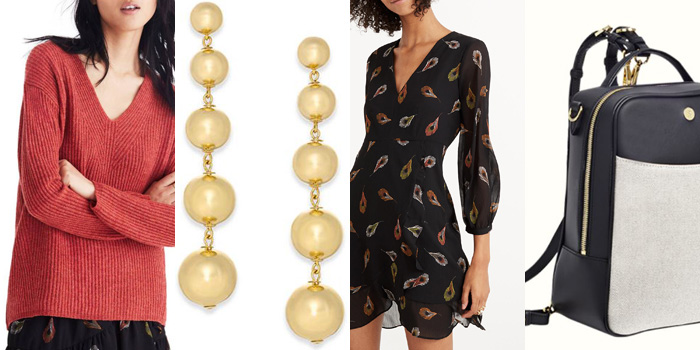 PURCHASED
See all of this year's sartorial additions here.
DIDN'T WORK OUT
Things I tried and didn't love.
Madewell ruffle-tier cami dress – It fit everywhere but the very top of the bust. It would be way too large if I went up a size. It's really cute, though!
Madewell ruffle-edge skirt in peacock feathers – I end up hating every elastic-waist skirt I try because it bunches oddly. I think it's time to stop buying them.
Cece crepe flounce skirt – I'm on the lookout for a new black skirt, but I hated that this one didn't flare out right at the waistband. The pleats are stitched down for the first couple of inches making it fit snugly across my midsection. Pass.
DAYDREAMING ABOUT
The items I just might add to my wardrobe next month.
–
Let's keep in touch!  Instagram / Facebook / Pinterest / Bloglovin'