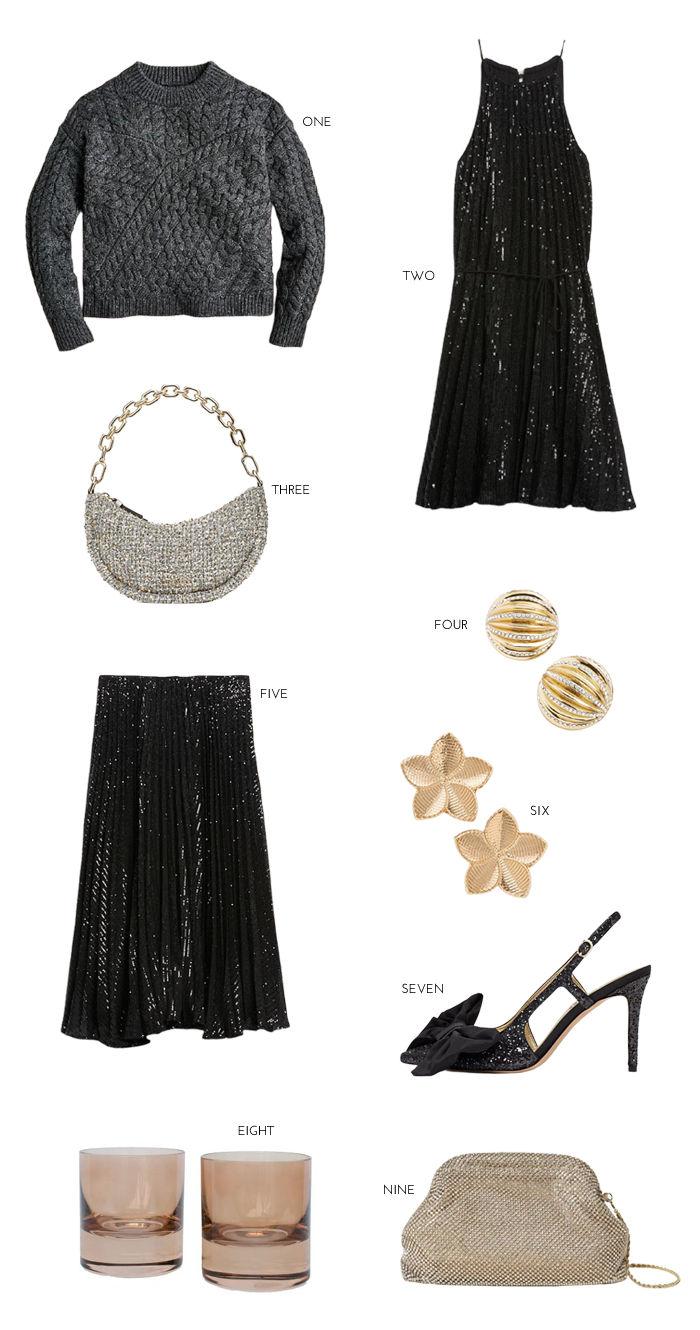 ONE | TWO | THREE | FOUR | FIVE | SIX | SEVEN | EIGHT | NINE
I don't know about you, but I am so ready to add special pieces to my closet after nearly two years of uninspired dressing for a stay-at-home lifestyle. I couldn't resist that sequin dress (above) during the Black Friday sales weekend and it's gorgeous in person! And, as a happy surprise, the lining is actually an A-line shape, too! (In the past, BR dresses would often have a slim lining despite being an A-line or trapeze-style dress. It's kind of the worst for ladies with hips.) The skirt above is in the same material and would look darling with a cozy sweater!
The real star of the show in this roundup, though, is this bag! It's definitely a splurge, but it's one of those special occasion pieces you really will use forever.
–
Let's keep in touch!
Instagram / Facebook / Pinterest / Bloglovin'
This post contains affiliate links.