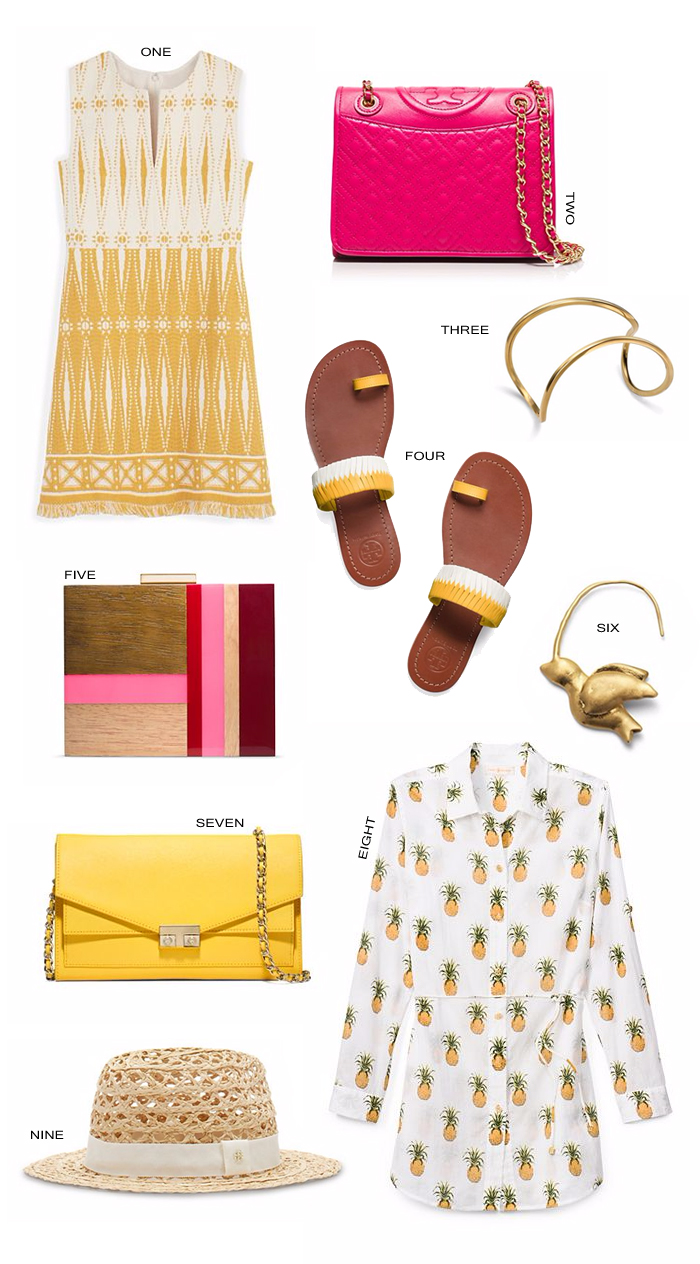 ONE | TWO | THREE | FOUR | FIVE | SIX | SEVEN | EIGHT | NINE
Tory Burch is starting the weekend early with an extra 30% off sale items now through Monday with code EXTRA30. Now's the time to scoop up all of those last-minute summer items or to pre-plan for any winter vacations. This pineapple beach shirt has been on my wish list for months (I bet it'd be cute half-tucked into cutoffs) and I'm absolutely smitten with this cotton tunic (I can't resist a good blue and white pattern). If you'd rather shop for fall, this understated bag is a good choice in navy or in the tan pattern. This elegant wallet is a piece you'll have for years (use it as a clutch when you don't need to bring a set of keys).
For me? I'm seriously considering this bag in magenta, now that it's in my price range and maybe a fun coin purse to corral Euro coins our next European adventure (to be booked soon!).
Really, though, the best thing about this sale is that everything is returnable if it doesn't work out.