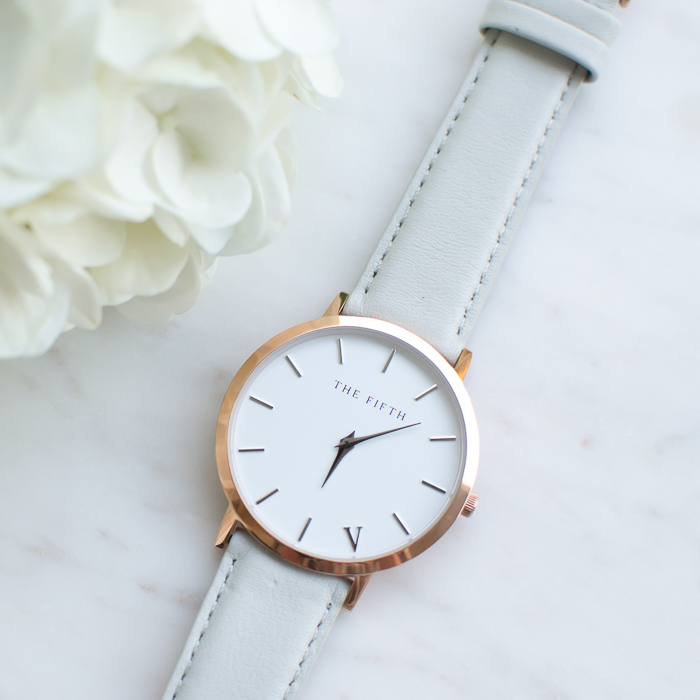 There are few accessories that that are elegant enough to withstand the test of time: diamond stud earrings, signet rings, and sleek timepieces. No matter how great an Apple Watch may seem, donning a classic watch is breathes effortless sophistication. It's why I'm absolutely smitten with the brand The 5TH, a watch company that releases its collection for just five days on the fifth of each month.
There are only three watch designs by The 5TH, but each comes in a variety of metal finishes and band colors. Each has a sleek, minimal design with a shallow face that hugs closely to your wrist eliminating bulk. Better yet, they come in at an affordable price point ranging from $95 to $150. I selected the New York Classic style in the SoHo colorway when The 5TH approached me with the opportunity to try one of their watches. The New York Classic styles comes with two leather watch bands that are easily interchangeable. In fact, as you'll see below, you don't even need a tool to swap the straps. You'll just need to push down on the pin holding it in place.
This month's batch of luxury timepieces so was released yesterday and many of the styles sell out fast. If you need more time to mull over your purchase, sign up for The 5TH's list to be granted access to the pre-sale the morning of the fifth before access is open to the public next month.
Plus, you can save 10% with code BEDKNOBS!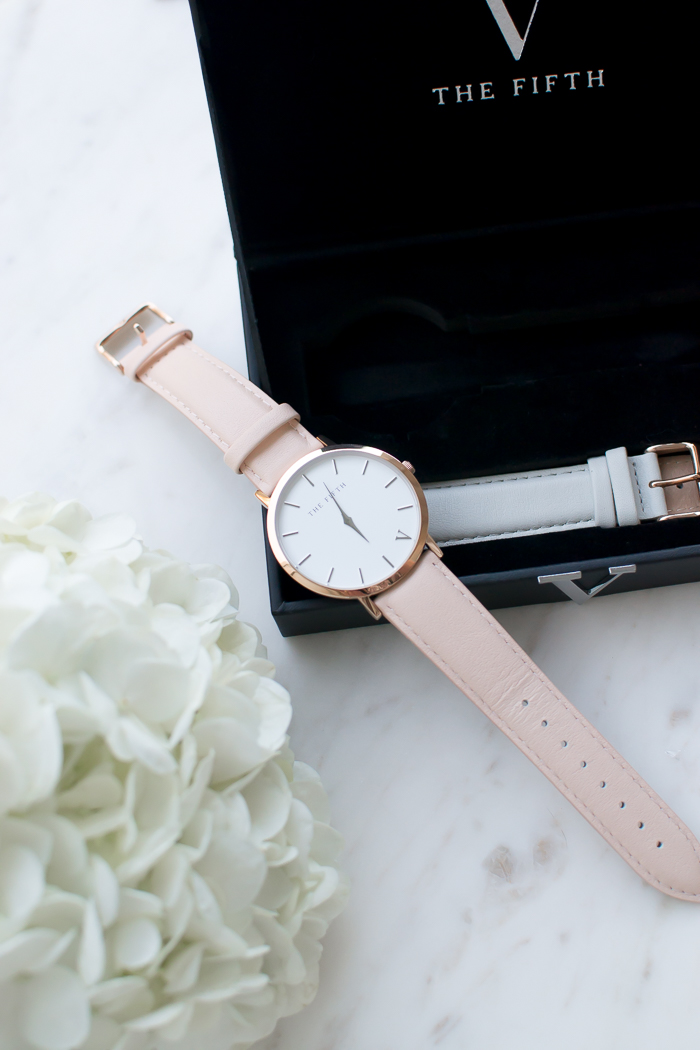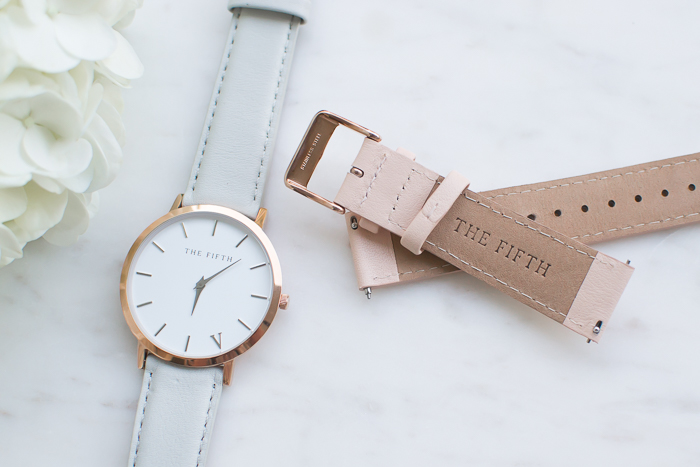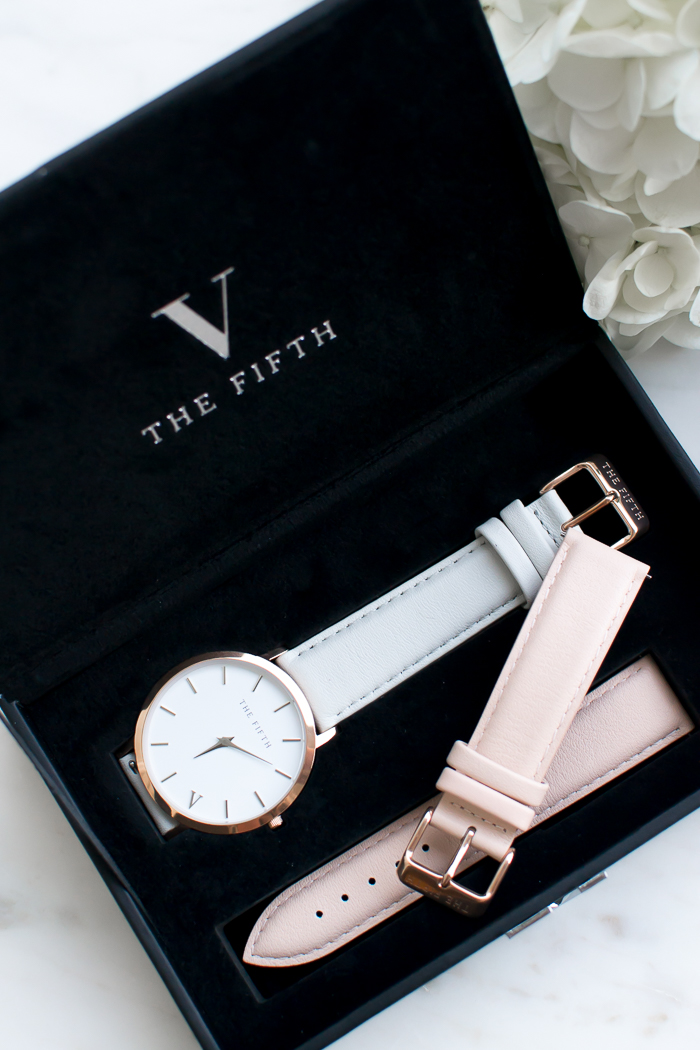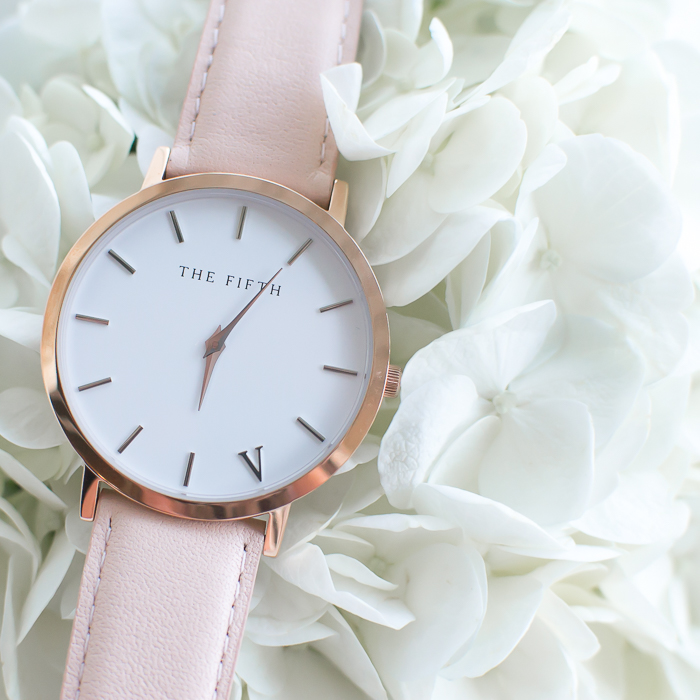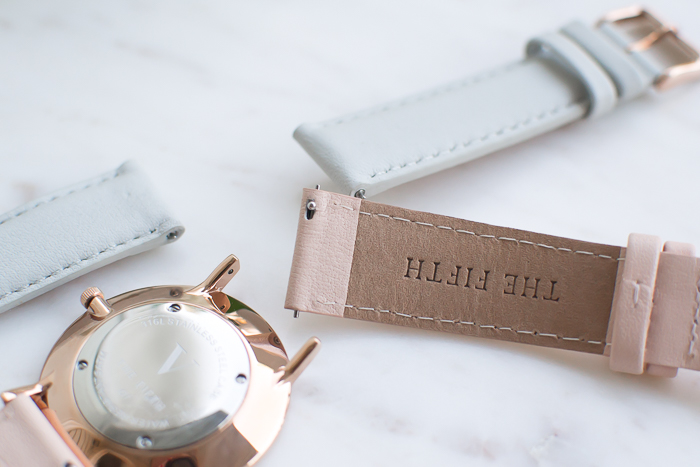 Thank you to The 5TH for sponsoring this post!