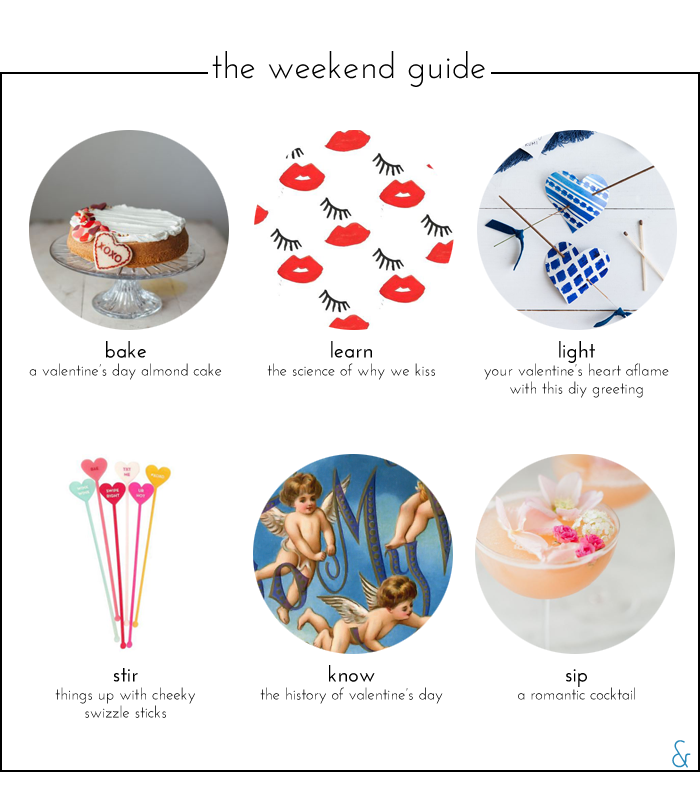 BAKE
If you're feeling ambitious this weekend, try this almond cake outfitted with darling Valetine's Day decorations.
LEARN
Have you ever wondered why humans kiss? Smithsonian Magazine has some insights.
LIGHT
I haven't lit a stick of incense since high school when my friends and I would hole up in my room to summon spirits with the Ouija board. This Valentine is enough to make me run out and buy some.
STIR
#XOXO, Bae, and Swipe Right are just some of the cheeky phrases on these stir sticks.
KNOW
Study up on the history of Valentine's Day before Sunday.
SIP
Single? This rose cocktail is perfect for a Galentine's Day celebration.
EARLIER THIS WEEK
Wore the softest striped shirt.
Bought a pair of oversize flower earrings.
Enjoyed a sunny day at one of Madison's frozen lakes.
Linked up with a few ladies to share our Valentine's ensembles.
Shared how you can snag $25 to The Laundress.
Coveted boho vibes.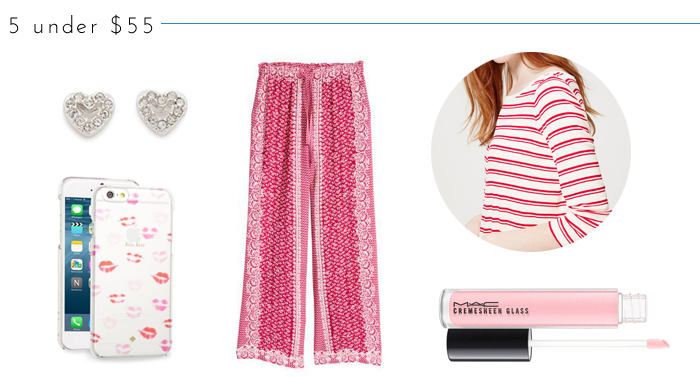 earrings, $48 | iPhone case, $40 | pants, $35 | top, $34.50 (worn here) | lip color, $20