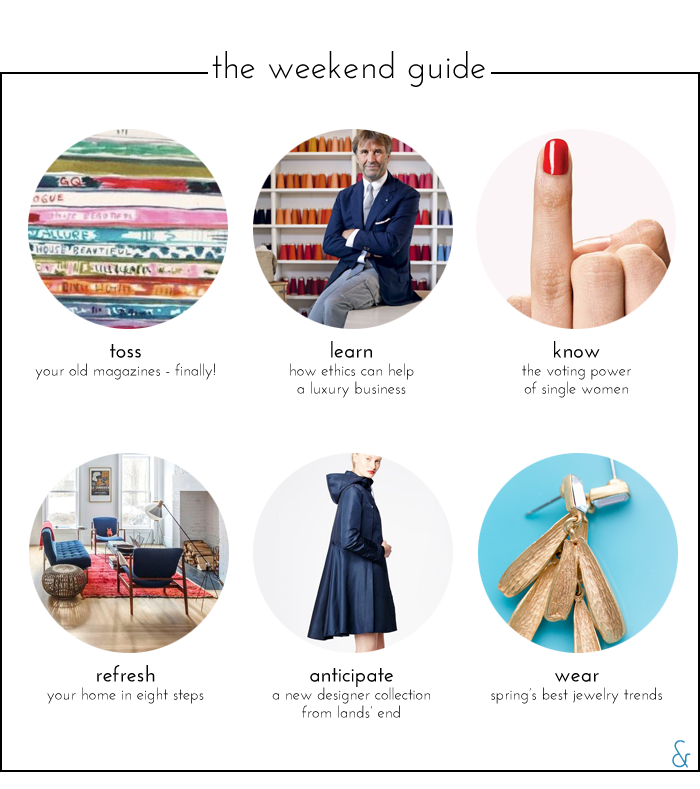 TOSS
If you've been hoarding back issues of magazines, it's time to let them go. Meg took the decluttering plunge earlier this week and lived to write about it!
LEARN
Italian designer Brunello Cucinelli has taken a long-term, ethical view to building his cashmere brand.
KNOW
Unhitched women are are the forefront of America's culture change.
REFRESH
Spring cleaning inevitable leads to a desire to revamp your home decor. Here are eight ways to freshen up for spring.
ANTICIPATE
Lands' End has partnered with fashion industry talent to launch a new designer collection. I have no idea how much any of it will cost, but that coat pictured above will be mine.
WEAR
I've partnered with eBay to create a series of shopping and lifestyle guides. I've put together a list of spring's top five jewelry trends to try in 2016.
EARLIER THIS WEEK
Wore a bright red dress, which is my favorite thing in my closet right now.
Featured it the next day with the week's most coveted.
Found a fantastic M2Malletier dupe.
Admitted to my shopping conquests.
Made mini cherry pies in the shape of hearts. (Let me know if you'd like me to post a tutorial!)
Picked up this cute pajama set from Old Navy. (I love this gingham set, too!)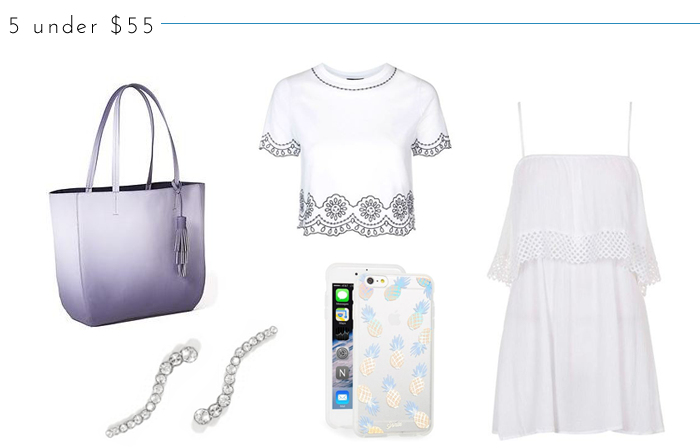 tote bag, $30 | earrings, $20 | top, $40 | iPhone case, $35 | dress, $45