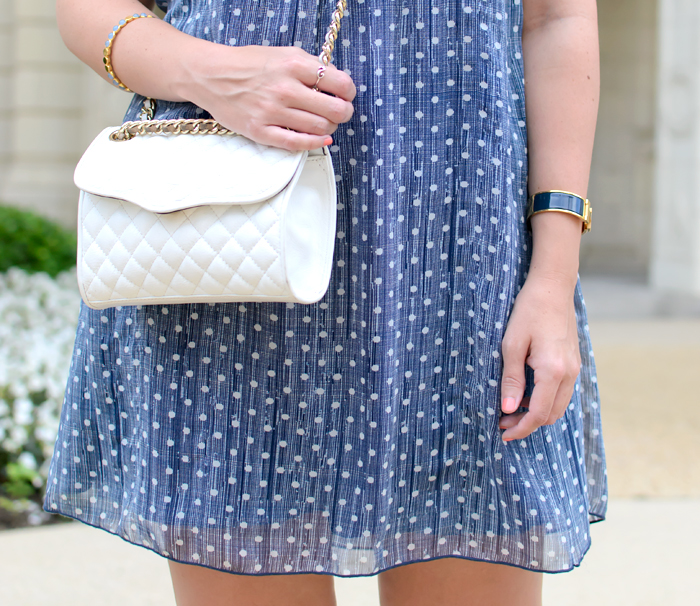 I didn't intend to only publish one post this week, but I had been feeling a bit morose and uninspired. When I get in these lulls, I've found that it's best to just step away and do my own thing offline rather than force content. I can't even pinpoint what has been bothering me, other than a general feeling of discontent. For one, I decided I hate how full my closet is with things I don't wear anymore, so I've been forcing myself to wear old favorites again and pack away things that I'm lukewarm on. I'm not quite ready to sell or donate some of those unworn things, but I think I need a break from seeing all of those options that I skip over every morning to [hopefully] break any emotional ties to them.
Clothes aside, I've been throwing myself into house projects because I've been annoyed by the recent stalemate in home improvements. (It's hard to stay in and paint when we can go for a bike ride and enjoy the weather!) I really want to do a "State of the House" post soon and show you where things are compared to when we bought the house. Don't expect any awe-inspiring reveals, though. We don't have the budget for that, but we are proud of how things are coming along. (We ran into our realtor at a neighborhood festival last weekend and she asked if we had installed the wallpaper I so badly wanted when we looked at houses. Unfortunately, I picked out the most expensive wallpaper to go in a place that we can't DIY, so no, not yet. Haha.)
And in other life updates, Dave had a work trip to Washington D.C. I'm jealous that it coincided with a work event for me, otherwise I would have loved to go with him. (I'm now planning a late-fall trip to the city.) So, I was home alone for the better part of the week for the second time in as many months. I have to admit that it wasn't quite as bad this time around. It helped that Bacon actually hung out with me instead of sitting by the front door anxiously awaiting Dave's arrival and then getting mad at me later as if I had something to do with his disappearance. Plus, ZzzQuil. A 90-year-old house sure makes a racket when it settles.
And with that, I hope you have a wonderful weekend! I'm counting down the hours until Dave's plane lands and we officially start date night with a fish fry. (Not familiar with Wisconsin's most popular Friday tradition? Head here to learn more.)
Weekend Links:
Finds Under $50:
Earlier This Week:
Just one post. I ordered the wrap dress featured in the roundup. It's really pretty, but you'll want to size up. The one I received didn't fully cover my chest, even though there was more than enough fabric on the bottom. I've exchanged it for a larger size to see if it'll cover everything up top!
–
image from this post
(That dress ripped and I miss it!)
Let's keep in touch!  Instagram / Facebook / Pinterest / Bloglovin'