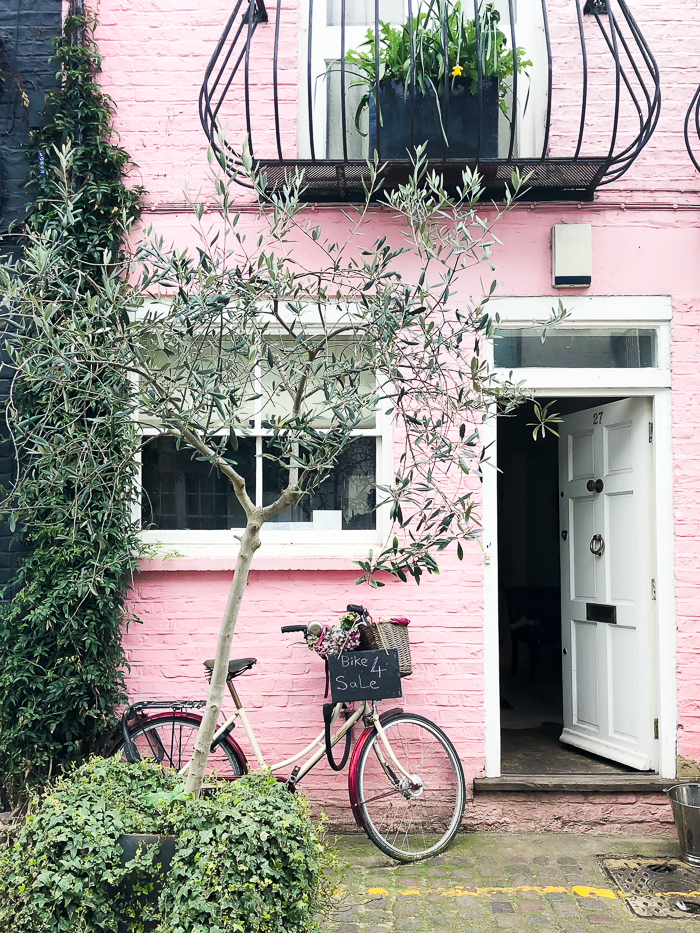 This week was an adventure on the home front. You may recall earlier this week when I mentioned that we reached out to our electrician for help with installing our bedroom ceiling fan because the existing electrical box didn't look like it'd support the weight. As it turns out, we're missing the required ground wire and installing an appropriate electrical box with a ground came to $320, which doesn't include the cost of installing the fan and comes with some risk of damaging the drywall. So, I think we're going to pivot and just go with a light fixture and a vintage-inspired tabletop fan on our dresser. It's not at all what I wanted, but it's much more cost effective. Plus, this is our first full summer in the house and there's a chance we won't even need a fan with our home's air conditioning.
Then, as I mentioned on Instagram stories, we had four trees removed because they were all infected with emerald ash borer and were dying. It's definitely a change! The trees were next to our house and offered a lot of shade in our bedroom and office, so it's a lot more sunny in those rooms in the morning. On the downside, the fourth tree was next to our deck. I was originally pretty excited to get rid of that one since insects would randomly fall out of it while we're cocktailing outside (ew), but I didn't realize how much privacy it added. We're looking at adding some lattice work to the deck to give ourselves a privacy wall from our neighbor. I'll take photos and do an update on that as we spiff things up for summer. I'm hoping to get started on that project this weekend (or at least draft up plans and choose paint colors and furniture), along with cleaning up our yard, and possibly adding a flower bed next to the garage.
Weekend Links:
Finds Under $50:
Earlier This Week:
Wearing my new $32 jumpsuit.
The chambray dress in this week's "The Coveted" is topping my wish list.
Everything I wore in London.
–
Let's keep in touch!  Instagram / Facebook / Pinterest / Bloglovin'