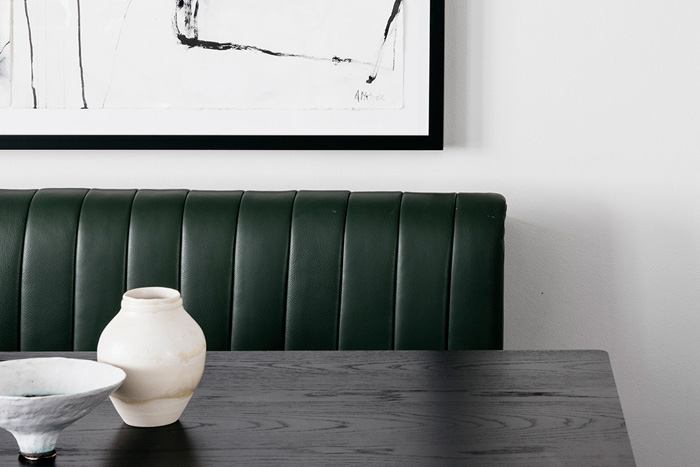 I couldn't put down Verity by Colleen Hoover. It's a must if you're looking for a summer page-turner. (It's a free download with Kindle Unlimited.)
Learn how Lele Sadoughi went from launching J.Crew's jewelry line to designing the must-have headband.
I made this riff on larb earlier this week and it's so good. We served it with sticky rice, cilantro, scallions, and lime the first night we made it and went with lettuce wraps the next. Both options are delicious for an easy weeknight meal.
I've been increasingly aware of how much plastic I use in my daily life. I finally switched to reusable shopping bags, and most importantly, have been remembering to use them consistently. I no longer use plastic straws. But those steps feel insignificant when I look around my bathroom or kitchen and realize that just about everything is packaged in plastic. Sure, some of it is recyclable, but it still feels like I should be doing more to cut back on my plastic usage. That's why I'm so excited about Loop, a company that's working with brand powerhouses to reduce plastic consumption. (If you're interested in signing up after reading that article, you can join the wait list here.)
I love these resin earrings. They're bold without being over the top, and really tempting with 30% off through Monday.
There are two types of airport people.
The magic of estate sales.
Spring is the best time to repot your houseplants. (If you need a new planter before you start that project, find some of my favorites here.)
How good is this wallpaper?! I'm starting to think about how I'd like to redo our half-bath and that wallpaper would be perfect in there. (That renovation is a long way off. The half-bath is off of the kitchen, which also needs a refresh. I'm not sure which project should come first or if we should do them in tandem.)
Finds Under $50:
Earlier This Week:
–
Let's keep in touch!Instagram / Facebook / Pinterest / Bloglovin'