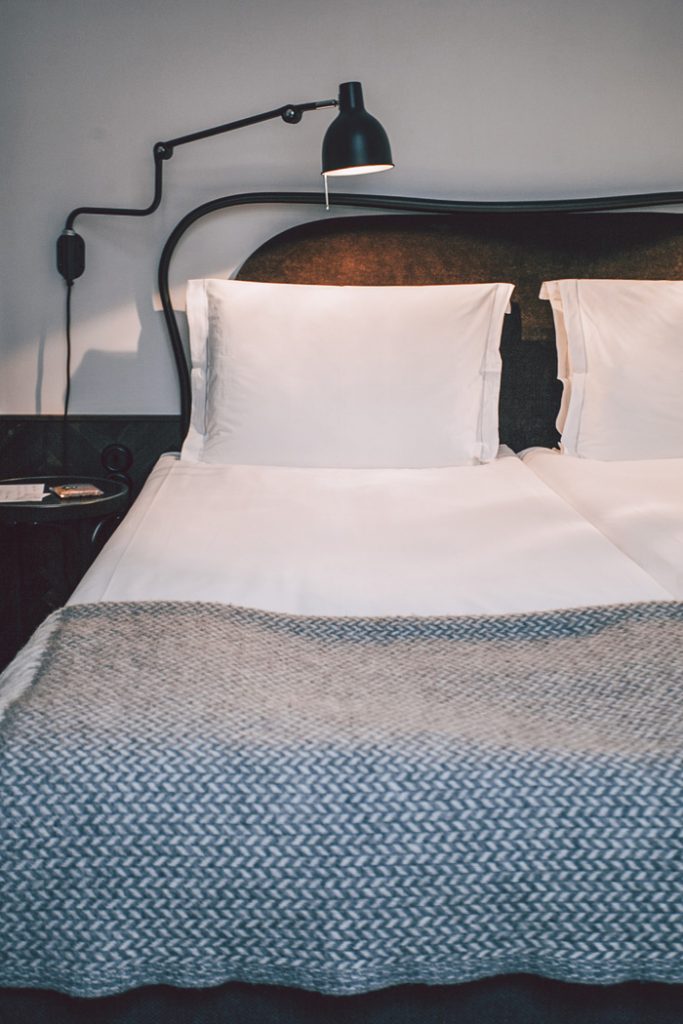 Wisconsin isn't under a shelter-in-place order as of today, but I suspect it's coming soon — and you have no idea how much I hope it happens, especially as someone with asthma. I've been so worried about getting sick that my heart just sank when I started having body aches last Wednesday, followed by shortness of breath, and coughing. It all came to a head on Saturday when I was so weak that I could barely leave the bed late that afternoon. I don't think it was COVID-19 because I didn't have a fever and my symptoms were accompanied by sneezing. But who really knows without actually being tested? In any case, I've been home for a week already with no end in sight. It feels surreal to spend day in and day out here, and I feel like I'm already losing grip on what day and time it is at any given moment. Hell, I had to consult my pill organizer to know that the other day was, in fact, Friday! How are you holding up?
Krystal's post is full of great tips on how to prioritize your mental health while you're social distancing.
Home organization could be a very helpful coping mechanism for the uncertainty surrounding COVID-19.
Did you know Rifle Paper Co. has pillows?! This citrus one is my absolute favorite. It looks like it's destined to be paired with the vintage chair I purchased last year.
In defense of "inside clothes."
We downloaded Animal Crossing for the Switch this weekend. I can't remember the last time I've been planted in front of the TV playing a game for hours on end.
I've shared my penchant for Joseph Lee's art before and his interpretation of Girl with a Pearl Earring is so good! I hope he creates prints of it. Fingers crossed!
Sephora has free shipping on all orders right now, so it's an excellent time to try out less expensive products without the pressure of hitting a $50 minimum. I love this peel and this serum.
Linen has seen a resurgence in the marketplace and I am fully on board. Not only does linen get softer with every wash, it's breathable, naturally antibacterial, and a greener alternative to cotton because it requires less harmful pesticides and fertilizers. We have this set of sheets and I'm considering this duvet cover as well.
Consider keeping your happy hour plans — at a distance. (Our friends have been getting together for neighborhood walks and patio drinks with a respectful distance between everyone. It's been a nice standing date to know that at least a handful of the group will be free during this tumultuous time. We also have a vibrant group chat to keep those who couldn't partake in the loop.)
I wanted to purchase these sandals last year and now that I'm saving a boatload of money by not eating out, I think I'm going to take the plunge. What color would you choose? White or brown?
Finds under $50:
In case you missed it:
–
Let's keep in touch!
Instagram / Facebook / Pinterest / Bloglovin'