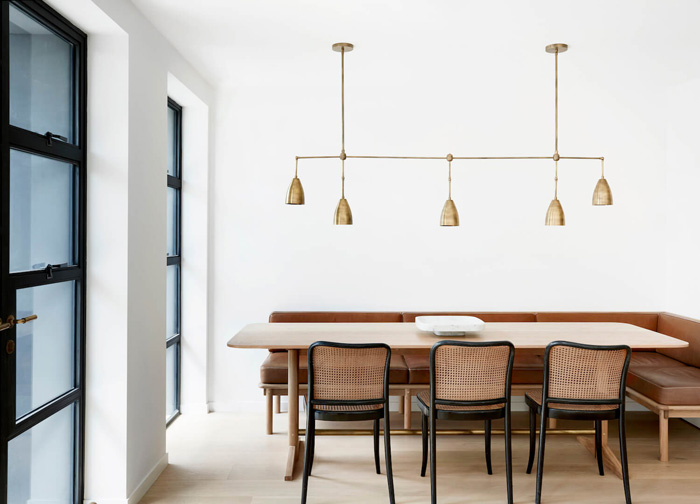 The neutral palette and clean lines of this home are right up my alley. I keep feeling like I need to add more color to my space, but there's something so calm and beautiful about paring down.
It's common to value the new and novel, but research suggests that doing the same thing twice can be just as satisfying.
I made stir-fried pork udon noodles last weekend and they were so good, including as leftovers the next day! Our grocery store only had the flat udon noodles instead of the thick ones like these, so I'm going to order some (or check out our local Asian market) before making it again.
Oooh! My beloved loafers now come in silver!
The "Instagram aesthetic" is over. (It's difficult to post more in-the-moment photos without worrying if they go with the feed or if they'll be liked, but I'm trying to get back to just posting what I like in the moment. Be prepared for an onslaught of Portugal pics next month. 😉 ) And, speaking of Instagram, the app is experimenting with hiding likes.
Okay, one more Insta-related topic … I came across two new-to-me accounts that I'm loving: Year & Day for beautiful tableware and The Inside Collective for old-home inspiration. (I've noticed my interests evolving on the app. I'm following fewer style bloggers and more home-related accounts, artisans, and small brands.)
How Mona May turned a fashion degree into a career costume designing iconic films like Clueless.
Five easy ways to make your travel routine more green. Honestly, I'm not as environmentally conscious as I'd like to be, and I'm working on making more sustainable changes in my routine. Plus, that smug satisfaction I feel when I remember my reusable shopping bags is pretty great.
I'm starting to feel guilty about the amount of packaging with online orders — especially with orders from retailers like Net-a-Porter. Sure, I love the fancy box and the ribbon, but I'm not actually going to keep those materials. These startups are offering sustainable alternatives. (Another interesting tidbit from that article: "In the 1920s, an average middle-income woman might have purchased two or three items a year and wore them for 10 to 20 years. Now, the same woman is buying 65 items of clothing per year and, on average, wears each garment three times.")
I loved this piece on whether or not to embark on DIY projects. Oftentimes they do feel empowering, but when it's a complex project that, sure, you could technically pull off, it's okay to hire someone who can get it done in significantly less time.
Finds Under $50:
In Case You Missed It:
–
Let's keep in touch! Instagram / Facebook / Pinterest / Bloglovin'