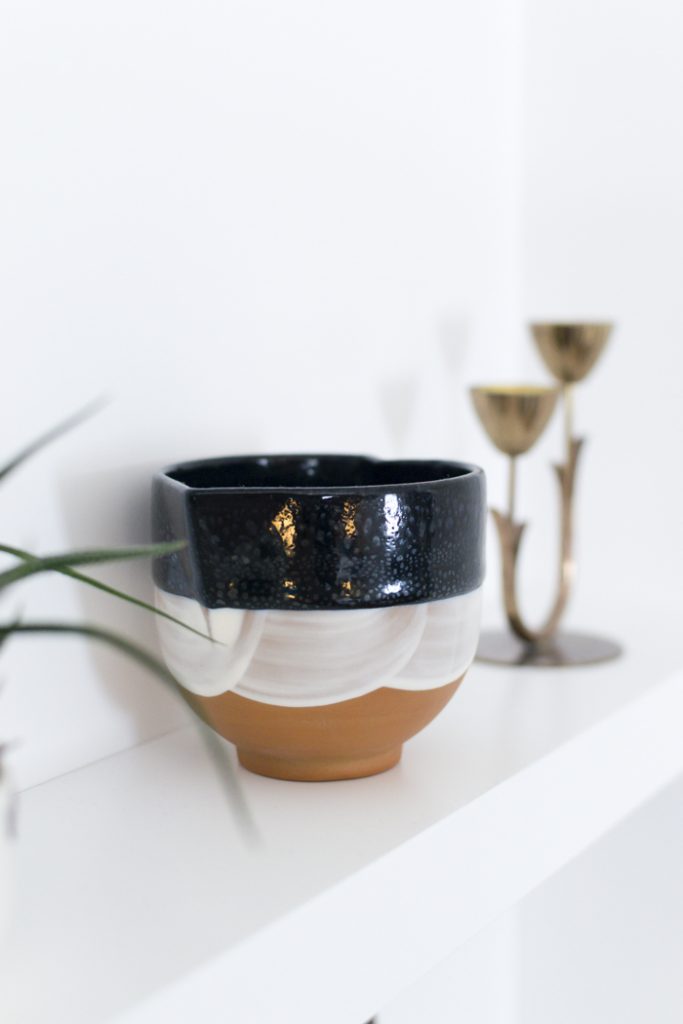 There's something so beautiful about the rustic elegance of clay and ceramic art that I can't help but add a piece to my collection every time I travel or go to an art fair. The piece above was from our visit to Portland's Japanese Garden in 2018 and it's one of my favorites to date. (I'm drawn most to Japanese-inspired pottery.) Even though I'm trying to keep my collection in check, I can't help but to follow each new-to-me ceramist on Instagram that catches my eye. I thought I'd pass them along to you in case you're just as enamored with their art as I am and you're looking for a new piece to add to your home.
Bombabird Ceramics

The texture in Chelsea's pieces paired with a neutral color palette results in gorgeous organic pieces that are a must for any collection. The candlesticks and simple schoolhouse-inspired vases are among my favorites.
Monohanako

Splitting her time between Japan and Maine, Hanako's work is rooted in Karatsu, Japan where her family's has a several-generation history in pottery. You can purchase her work at a variety of New England shops.
Notary Ceramics

Another artist who wins me over with her attention to detail and elegant simplicity is Sarah Van Raden, creator of Notary Ceramics. It's minimalism at its best with soft, clean lines.
Cloutier Ceramics

Julie's work has an organic sensibility that draws me in every time. Not only are they beautiful pieces, they're also functional, which is really the biggest appeal of ceramic art. The double bowl — perfect for setting out for olives and their pits — is something I'd love to have as indulgent as it may be.
Emily Coyne Ceramics

Emily Coyne Ceramics is located in Madison and while I haven't purchased a piece yet, my fingers are crossed for another collaboration with Gib's, a local cocktail bar that had a "Cocktails in Clay" event featuring her work last spring.
I'd love to know if there are any ceramicists that you follow that I should have on my radar!
–
Let's keep in touch!
Instagram / Facebook / Pinterest / Bloglovin'