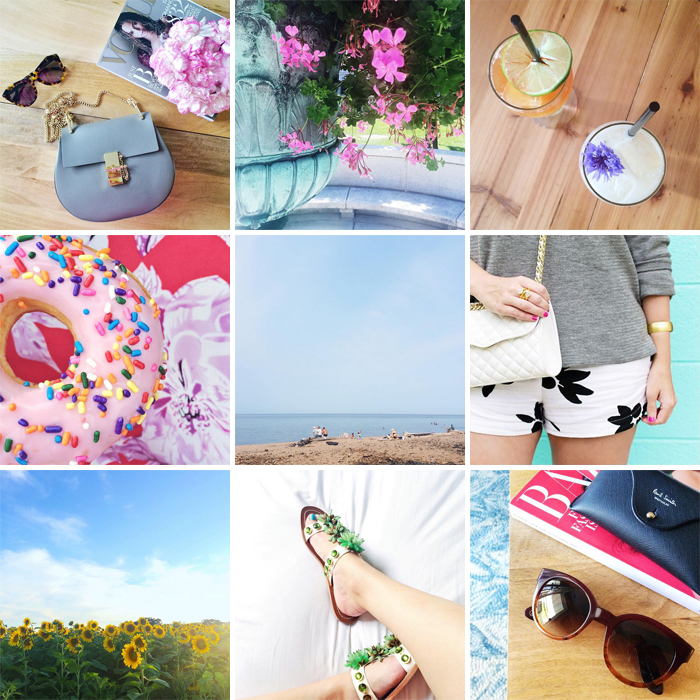 In Monday's post, I mentioned that we didn't have any plans for Labor Day weekend … well, now that's changed. We're heading to Washington, D.C.! A few months ago, we had actually talked about visiting the nation's capital over the holiday weekend, but plans fell by the wayside when we decided to simply enjoy our Louisville jaunt instead of putting another trip on the calendar so soon. We're also looking into a two- or three-week trip to Denmark next year, so extra money isn't exactly in abundance around these parts! But who can pass up a cheap vacation package, especially when the flight is direct from Madison?! (It's such a rare treat. We have so few direct flights here and usually drive to Milwaukee or Chicago to fly.) If we've been blog or Instagram buddies for awhile, you'll know this is our fourth trip to D.C. We just love the city so much! I'm looking forward to dining at our favorite pizzeria, trying new beer bars, visiting museums and monuments, shopping at Eastern Market, and taking plenty of photos of the quaint neighborhoods. (I'll be turning to Rosa's blog for ideas!) Before I fully turn my attention to what's to come, here are a few favorite moments and snapshots from August:
Took my most cliche blog photo yet. I love all of your suggestions on what I should have added to the pic! I knew I should have picked up some macarons and scattered open tubes of lipstick on the table. (Yes, the bag is a total Chloe knockoff. Read my thoughts on it here.)
Snapped photos of flowers at the Wisconsin State Capitol.
Enjoyed drinks with Fran! I was so excited to finally meet Fran in person when she was in Madison last month. I can't believe how quickly the time passed when we were catching up over drinks at Madison's darling new cocktail bar, Gib's.
Began our five-hour drive to my parents' house with a sugary breakfast.
Visited Michigan's Lake Superior shoreline.
Found the prettiest turquoise wall for an outfit photo.
Saw acres of sunflowers at Pope Farm Conservancy.
Ditched sneakers in favor of pretty summer sandals — finally!
Tried a new pair of sunglasses, thanks to DITTO's Endless Eyewear program. Endless Eyewear is a monthly subscription service that allows you to try out designer sunglasses for $19 per month. You can swap out your shades as often as you'd like, making it a great way to try out sunglasses before committing or to simply keep your look fresh. You can get your first month for free with code BEDKNOBS. (What better way to play dress up with Karen Walker's signature shades?) Sign up here.
Let's be friends on Instagram! Find me @bedknobsandbaubles.