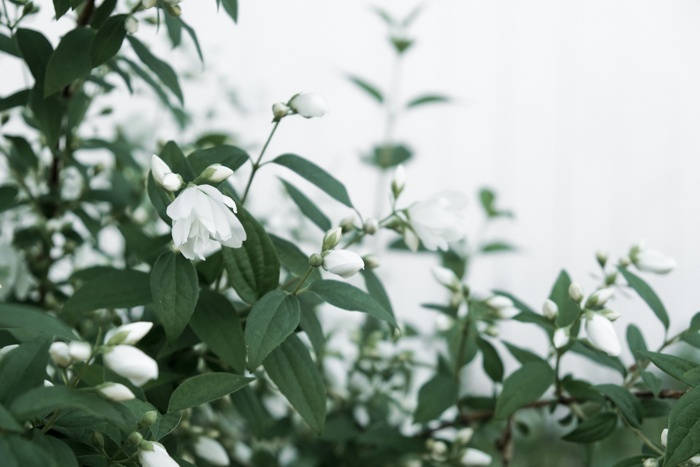 My dwarf mock orange exploded in fluffy white blossoms last week!
In case you missed it, I shared an update on how our front porch stain is holding up after two years and a roundup of some seaside-inspired items. Coming up this week: the main bathroom reveal on Wednesday and how much it cost on Friday.
Love the use of dark tile in this home tour.
Did you know that Nordstrom has a service where you can buy split-shoe sizes or a single shoe if needed? They really do have the best customer service.
Landlords are embarrassed to be called landlords.
The latest Birkenstock collaboration is so good. There's a double-strap style and a T-strap option.
On the menu this week: grilled chicken thighs with a lemongrass glaze and sticky ginger sesame chicken meatballs.
Cobalt blue is this season's must-have color.
I bought this Target dress over the weekend.
If your dream destination is too expensive, here are some less expensive alternatives.
Flared leggings are back. (I'll be sitting this one out.)
A super cute, on-sale basket bag for just $50.
–
Let's keep in touch!
Instagram / Facebook / Pinterest / Bloglovin'
This post contains affiliate links.