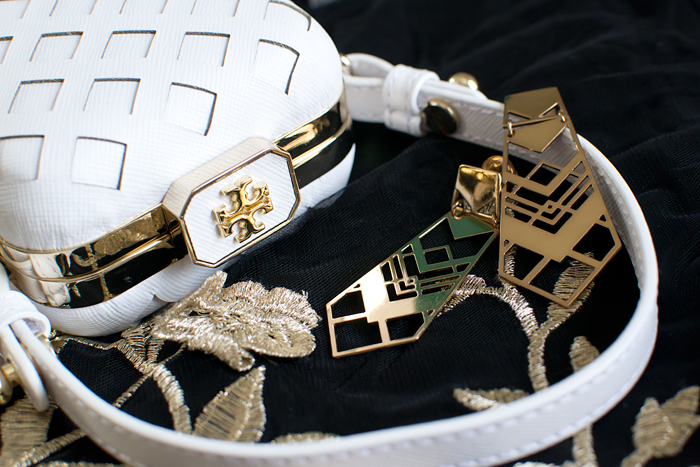 [dropcap custom_class="normal"]W[/dropcap]orking on a budget update is a pretty good kick in the rear to stop shopping for myself on Black Friday! I didn't do too terribly this month, but I've nearly spent my entire budget and I still have three months to go. Sheesh… Sounds like I need to start hustling to earn more money! On the upside, we were given the details of our holiday bonuses last week, which certainly made my decision to splurge on this bracelet earlier today a bit more justifiable. (I'll add it to the budget next month when it arrives.)
[spacer]
THE BUDGET

I started with a six-month budget of $1,500. I consider blog revenue and eBay sales to be "fun money" and will add a portion of that additional income to my overall seasonal budget (if it doesn't end up in my travel fund first). I'll record any budget increases or expenditures here each month. Anything that has been ordered and has not yet arrived will appear on the next budget update. (There will also be an annual "Tax Refund Splurge" that goes above my budget, but I'll devote a post to that in January.)
$1,500 starting budget
+ $200 added to the budget this season ($0 this month)
– $1579.05 spent this season ($265.60 this month)
= $120.95 remaining
[spacer]
WARDROBE UPDATE

View all of my purchases (that I can find stock photos for) on my fall and winter wardrobe Pinterest board.
Clothing:

Shoes & Accessories:
DVF sunglasses ($50)
NEW  Tory Burch chevron drop earring ($16.50): I received a $50 gift card from the company, which was a wonderful holiday surprise, even if it was probably a reward for shopping so much with them in the last year! Since I've already done so much damage this season, I put it toward a pair of earrings that were already on sale. I didn't expect much from them, but I'm actually delighted with how pretty they are in person. They're a great option for a lightweight statement piece. (You can see them on a model here.)
NEW Sabine post bar earrings ($13.98): These were a ride along item to qualify for a discount on this backordered dress. I think I'll get plenty of wear out of them.
Gifted Items:
This section sort of comes off as braggy, which isn't my intention. Blogging is getting less and less transparent and I want to be clear with what I've purchased and what items I've received as part of a collaboration. I'm awfully picky about the brands I work with–and won't post items I don't love–so rest assured these are solid.
Items I tried this month, but didn't purchase: 
Donated or sold:
5 dresses
3 pairs of shoes
1 skirt
3 handbags
3 belts
a boatload of old costume jewelry from places like H&M and Forever21
[spacer]
HOW ARE YOU DOING?
Fran does a great job of linking to budget bloggers each month and I strongly encourage you to take part. I hope you'll also share links to your wardrobe recaps here. I'm always curious to learn how others curate their closets!