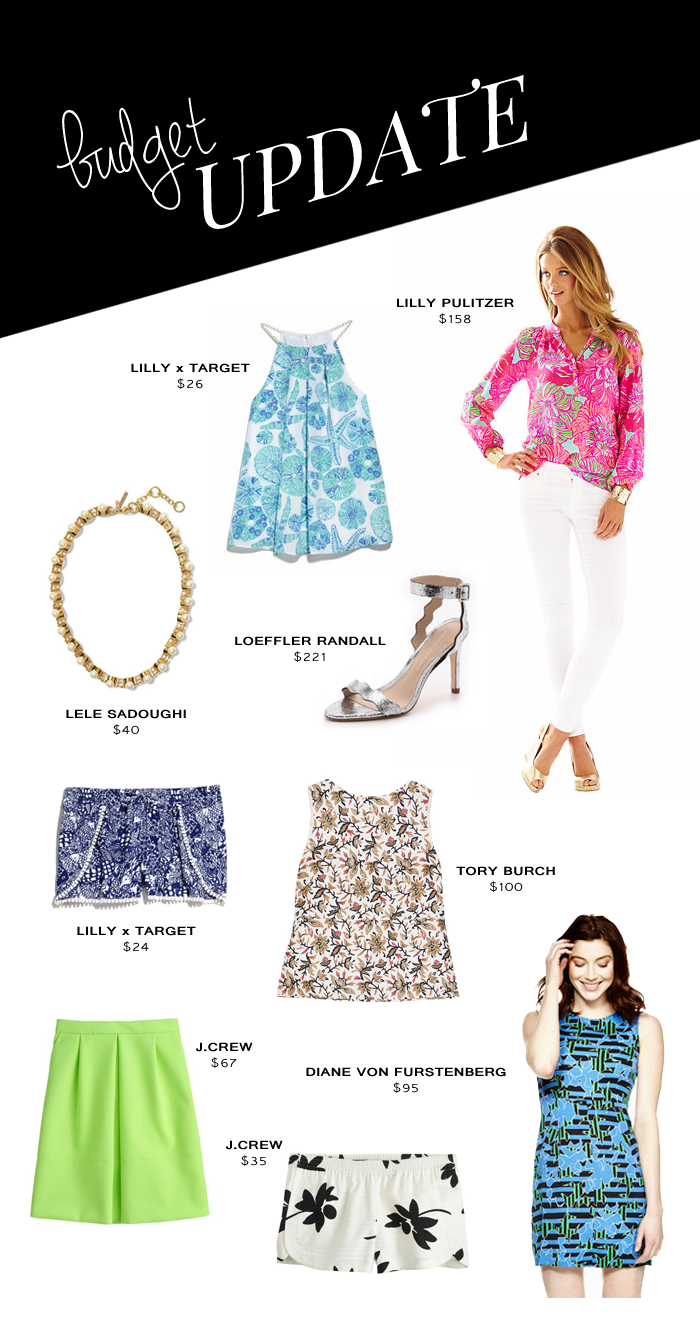 Budget? What budget? Not only did I blow through my monthly budget, I breezed through the rollover amount I accumulated, the "bonus" money added this month, and next month's allotment. It's safe to say I'm on a serious shopping ban for awhile. I was actually doing really well until our trip to Florida. We went to Sawgrass Mills, where I bought this dress at the DVF outlet and a top at the Tory Burch outlet. It's such a rare treat to try things on in-store and I went a little overboard. The only saving grace is that I'm pretty well set for spring and summer clothes now.
See all of the year's wardrobe additions here.
[spacer]
THE BUDGET

Each month, I've earmarked $250 to spend on clothing and accessories. I consider blog revenue and eBay sales to be "fun money" and will add a portion of that additional income to my monthly budget (if it doesn't end up in my travel fund first). I'll record any budget increases or expenditures here each month. Anything that has been ordered and has not yet arrived will appear on the next budget update. I'm also allowing any extra money (or deficit, in this case) to rollover into the next month.
$250 starting budget
+ $220 rollover from last month
+ $130 added to the budget this month
– $850 spent this month
= $250 deficit (eep!)
[spacer]
PURCHASED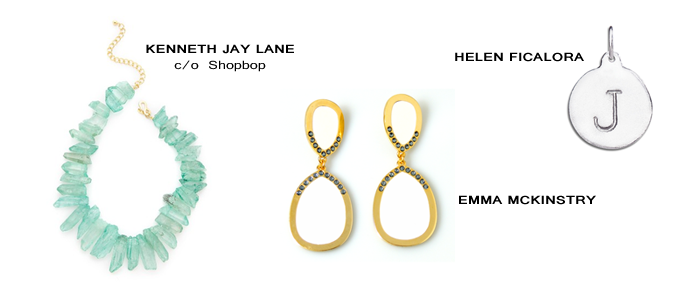 [spacer]
GIFTED
As always, I want to be transparent about what I've received from companies for review or as part of a collaboration. I'm very selective about the pieces I accept and will only work with companies I feel good about recommending.
UP NEXT
May is my birthday month. Refraining from shopping entirely seems shortsighted, but I'm still planning to avoid as much temptation as possible. I'd like to pad my savings account, start setting aside money for another vacation (New Mexico seems promising) and a new coffee table, and invest in my IRA. I do have my sponsored shopping credit with Shopbop that I'll probably put to good use for a birthday gift. There are tons of new additions to the sale section, including the prettiest Tibi ribbon bow pieces. I also really want an off-the-shoulder dress and this cute pineapple necklace.
[spacer]
DIDN'T WORK OUT
Of course, with every successful shopping month, there are some misses:
[spacer]
HOW ARE YOU DOING?
Fran does a great job of linking to budget bloggers each month and I hope you take part. I'm always curious to learn how others curate their closets!