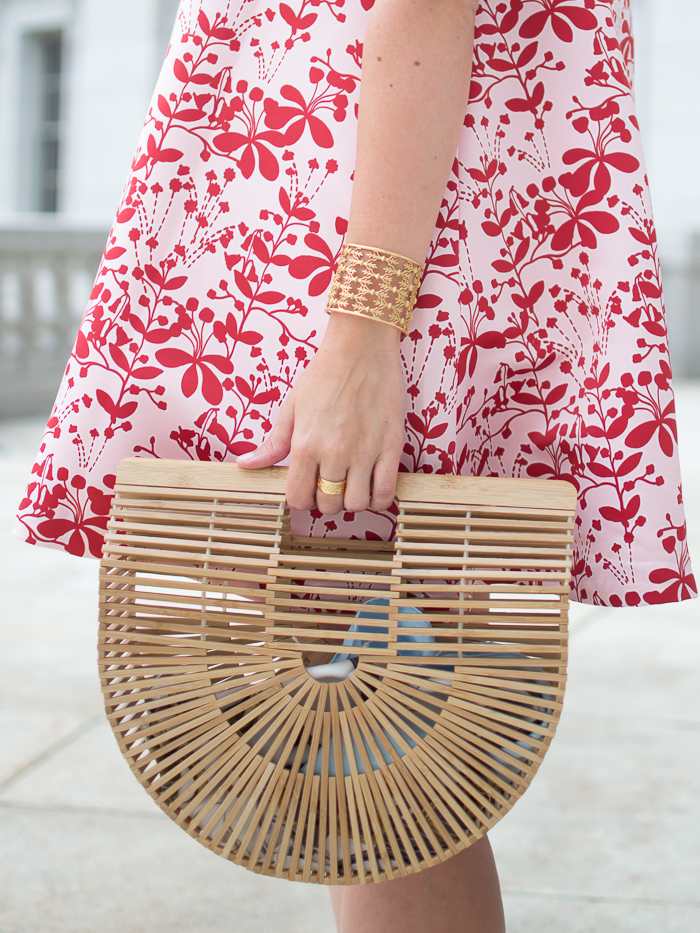 This month introduced by favorite cocktail dress into my closet: this mini shift with the best oversize '60s swing silhouette. The style isn't for everyone, as the less-than-stellar online reviews point out, but it's such a fun piece to own! Everything else I purchased this month was affordable, and yet I still found myself north of my budget and had to pull over a bit from blog earnings to offset the difference. Considering I've also added cash to my budget in winter and spring, it might be time to bump up my budget to account for the amount I'll likely spend — and it comes at a good time with fall clothes right around the corner. Topping my fall wish list is a classic trench coat. I've looked for one on and off for the past couple of years and haven't found one that I love or that fits me correctly. I'm going to put in the effort to actually find something this year. Additionally, I'm seriously considering these matte black sunglasses that I'm borrowing them from DITTO right now. (Borrow them yourself for a month free through DITTO's Endless Eyewear program with code BEDKNOBS.) Also on my wish list: an alternative to Hunter boots for rainy days and a sleek, minimalist choker.
BUDGET*
Summer Budget (June – August): $750
Spent in June: $250
Spent in July: $312.50
Spent in August: $332
Added: $144.50 just to make up the difference
Amount Remaining: $0
Winter Budget Recap: December, January, February
Spring Budget Recap: March, April, May
Summer Budget Recap: June, July
*I don't add money for tax and shipping into my budget, nor do I add athletic clothing or sleepwear. Most of the money I earn from the blogging goes into my general savings account or is earmarked for travel, but I'll move some to the clothing budget when needed.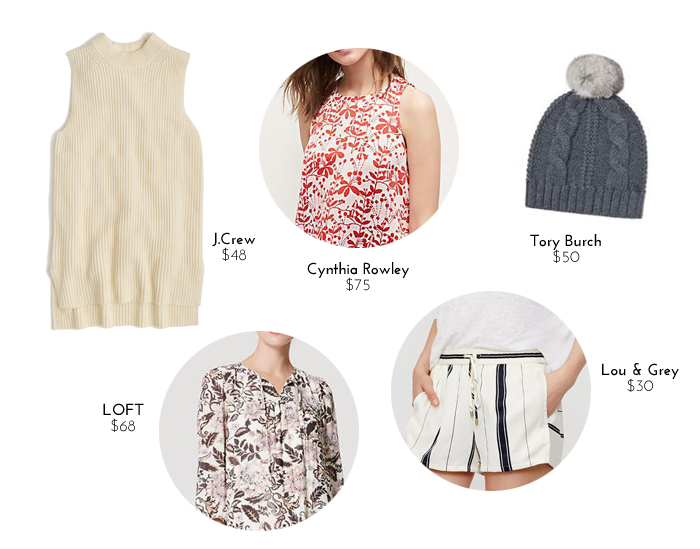 PURCHASED
See all of the year's wardrobe additions here. 
Vintage Whiting & Davis metal snake necklace/belt ($36; not pictured; browse similar styles): I oftentimes scour eBay for vintage jewelry and found myself obsessing over snake baubles a few weeks ago. I found this necklace/belt and couldn't pass it up. You can see a snapshot of it on Instagram here.
Cynthia Rowley "Chestnut Hill" swing dress ($75; worn above): I originally purchased this dress for $140. I happened to check the item online a week later to see that the price had dropped even further, plus there was an extra 25% off sale. Anthro honored the price adjustment, making this little number just $75. It's a steal for such a beautiful, well-constructed garment. It's a no-brainer for a cocktail soiree with heels and a clutch, but it has also made a sweet daytime debut with sandals and a summery wooden bag. The sizing for this is dependent on your bust. (I went with a 6.)
LOFT woodblock floral shirt dress ($68; worn here): I'm powerless when it comes to shapeless day dresses, especially when they have a bold print. I love the sleeves on this, which will help it transition to fall. It runs large. I sized down to a small.
Lou & Grey "Coastal Fluid" shorts ($30; worn here): I'd recommend going up a size since these are a bit sheer if they're too snug. They're incredibly comfortable and they don't get very wrinkly after sitting. I wore them in the car for five hours and they still looked good.
J.Crew sleeveless tunic sweater in ivory ($48; worn here): If you've had your eye on this, don't pass it up! It's beautiful. The knit is thick and lays nicely. Go with your normal J.Crew size for a loose, tunic appearance.
Xhilaration crochet trim swing dress in a tropical print ($25; not pictured; available in black; worn here): I went to Target for run-of-the-mill household items and came out with a dress. The small fit pretty much the same as the medium, but I went with the larger size for the length.
Tory Burch cable knit pom pom hat in grey ($50): I snagged this hat during Tory Burch's recent private sale. It's merino wool, which should be much warmer than the synthetic knit my other winter hats are made from.

GIFTED
As always, I want to be transparent about what I've received from companies for review or as part of a collaboration. I'm selective about the pieces I accept and will only work with companies I feel good about recommending. 
DIDN'T WORK OUT
Things I tried and didn't love: 
***
Linking up with Fran!