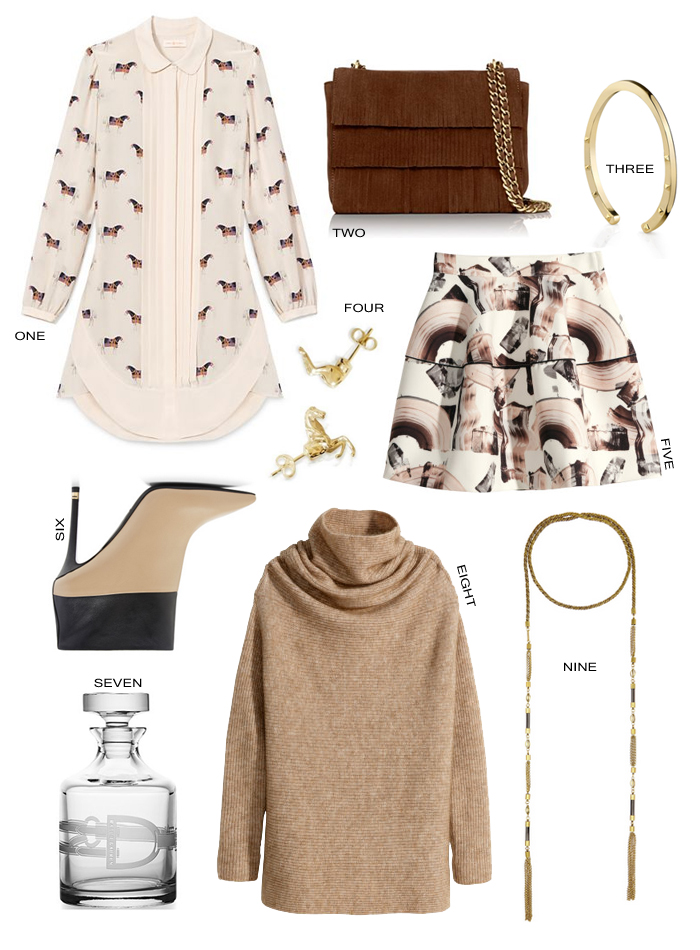 ONE | TWO | THREE | FOUR | FIVE | SIX | SEVEN | EIGHT | NINE
[spacer]
I've ridden a horse exactly one time in my life and I hated every minute of it, but that doesn't mean I'm not fond of equestrian style so long as it stays in my closet and far, far away from the ranch. I'm kicking myself for not snagging this shirt dress with the recent Friends & Fans promotion.
[spacer]
Not many of us can afford a Marni necklace, but we can all snag the look of the brand's signature ribbon-tie bauble for much less with this Topshop piece.
[spacer]
And, I'm happy to report that my biggest annual event (a B2B expo and the reason I haven't been posting often over the last few weeks) went swimmingly yesterday! Months of stress and working weekends paid off and now I'm ready for another vacation. (Isn't that always the truth?) We're considering a long weekend in Puerto Rico, which is surprisingly affordable in November.