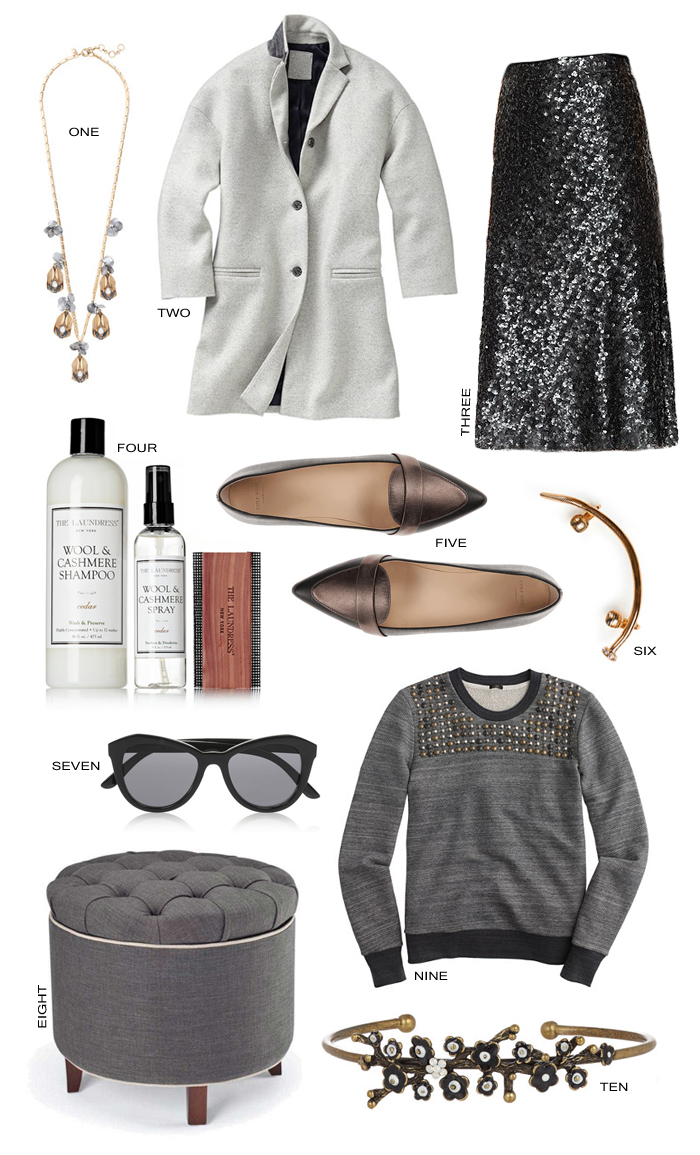 ONE | TWO | THREE | FOUR | FIVE | SIX  | SEVEN | EIGHT | NINE | TEN
[spacer]
If there was ever a time to shop the weekly "Currently Coveting" post, this is it. Everything featured is under $175, including this gorgeous sequin skirt which is a great alternative to the one featured here. I also have my eye on this budget-friendly dress. I was originally considering it in black, but the print is awfully fun.
[spacer]
For those of you who don't know about my day job, I'm an event manager for a local business magazine. We have our annual B2B expo coming up in two weeks and I'm running around like mad trying to get everything checked off my to-do list. (It's this time of year that Dave calls me "Stressica" instead of Jessica.) Please forgive me for any unexpected silences and know that I'm finding comfort in the new Tory Burch flats I ordered on Saturday (a purchase fueled by that afternoon's beer fest). I'm counting down the minutes until they arrive today.
[spacer]
Was anyone awake to see the lunar eclipse the other night? I'm bummed I missed it!