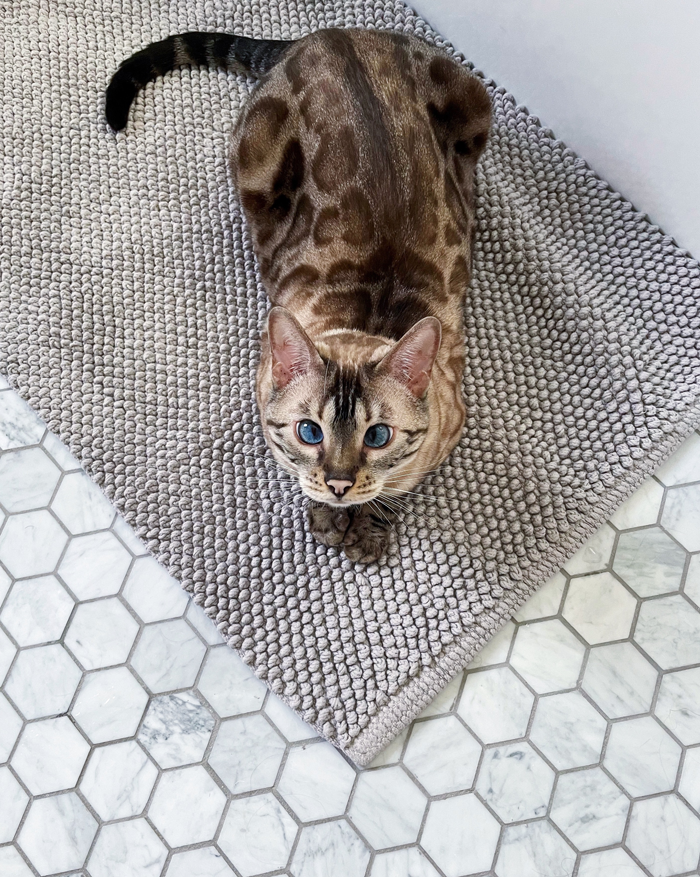 I know I'm biased, but goodness, Lily is too cute. And if you need a new bath mat, I like this one.
Americans, the U.S. government is sending out COVID tests starting today. Sign up to get yours.
Have you heard about the bonkers #TradWife trend? Yuck.
Oktoberfest is in full swing! Here's my guide to dos and don'ts at the Wiesn.
I'm beyond delighted that ballet flats are officially back.
If you love pumpkin, don't skip this bread recipe. I appreciate that it uses a full can of pumpkin puree.
The latest list of covetable finds. I have the earrings and jeans and would love to add the blouse to my wardrobe.
Two weeks ago, the FDA deemed phenylephrine ineffective. That means the cold medicine you've likely been reaching for is no better than a placebo. Make sure you get the regular Sudafed from the pharmacist this flu season.
I'm fond of this wooden scalloped tray.
This sums up every woman's experience at work.
Enjoy the week!
–
Let's keep in touch!
Instagram / Facebook / Pinterest / Bloglovin'
Thanks for visiting! As a reminder, I may earn an affiliate commission if you buy an item through my links. This is at no cost to you. I appreciate your continued support!