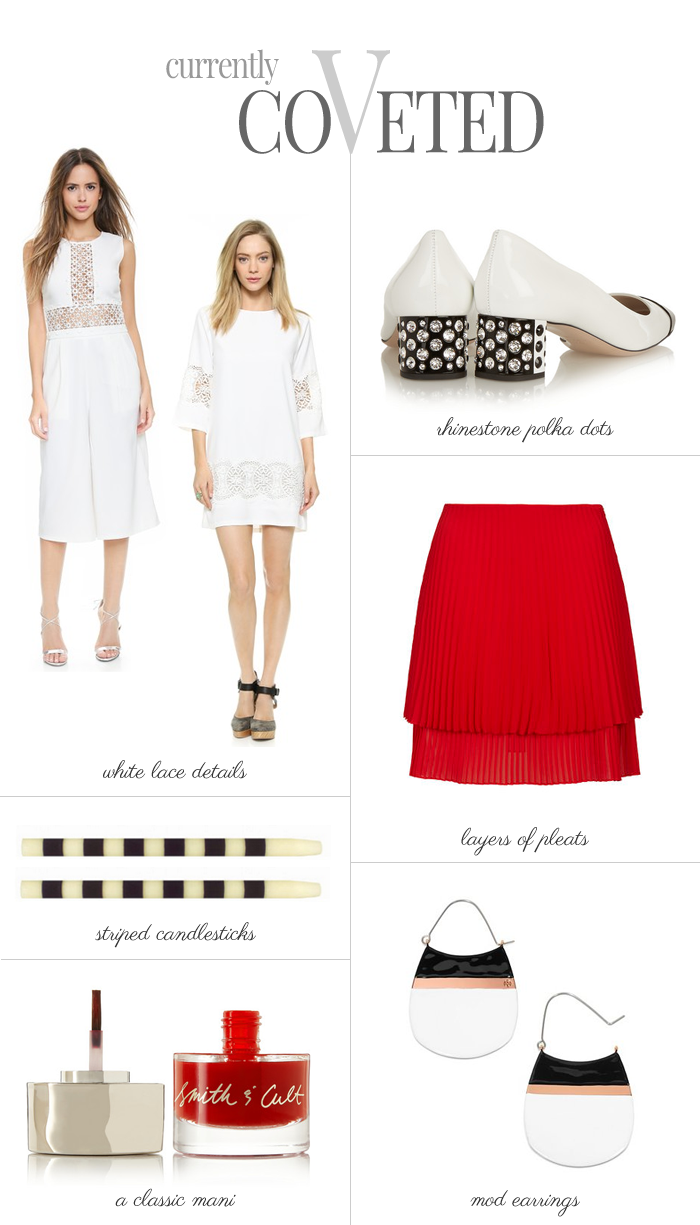 This week, I'm smitten with:
The white lace details in a jumpsuit by Endless Rose and a loose frock by English Factory. In fact, I think I'm going to spring for the dress. It would be the perfect canvas for a huge necklace and would look adorable with my new sandals. (Better yet, it's only $72!)
These Miu Miu block heel pumps are totally out of my price range, but the crystal and black rhinestone detail is too cute.
The layers of pleats in this lipstick red skirt.
Striped taper candles! I mean, really, if you're going to have candlesticks, they may as well be striped. (Be sure to hit up your local Goodwill for some vintage brass candlestick holders. I've picked some up for just a few dollars.)
Classic red nail polish. Valentine's Day is just around the corner!
All of Tory Burch's new arrivals. I'm still trying to justify $250 monkey earrings*, but I'm also taken with these artisanal drops.
*I filed my taxes last weekend and I'm getting a decent return. These might have to be my annual splurge. I'm obsessed with them.