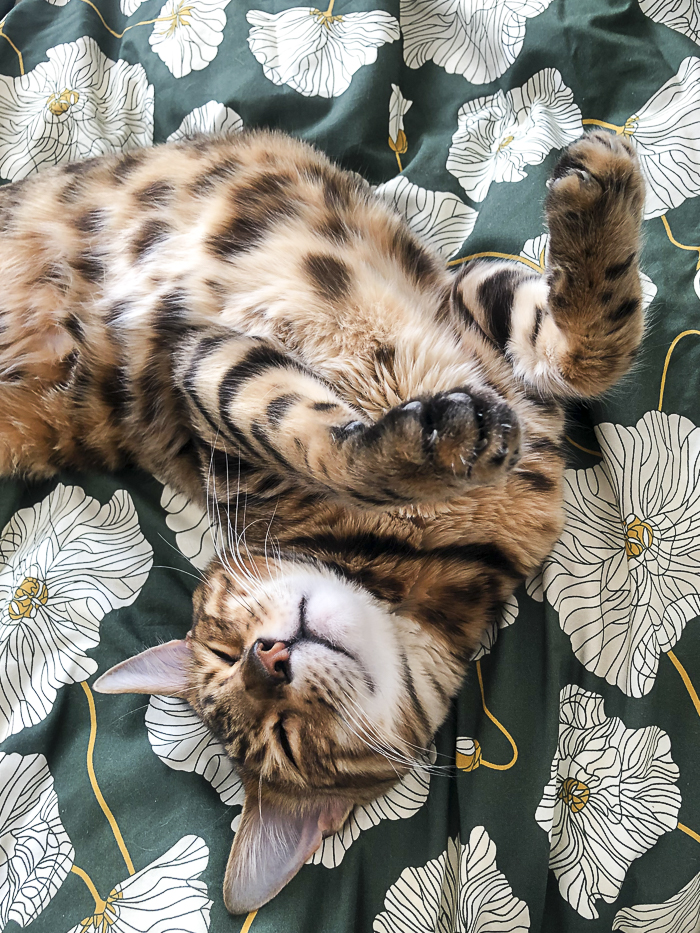 Hey, friends, so I didn't anticipate being away from the blog for over a month, but a lot has happened since I last checked in here. The most gut-wrenching was that our cat, Oliver, passed away. Without getting into the details, it was completely unexpected. He went from being himself to being whisked to the emergency vet in a matter of hours. It turns out that he was FIV-positive, which is a lot like HIV in humans where his immune system was weakened and he was unable to fight off an otherwise treatable infection. We were blindsided by the news and are deeply mourning the loss of our furry best friend. I had the image above printed and framed at Framebridge. We did one for our previous cat, Bacon, too and it helped me grieve the loss — and eventually made me smile when I looked at it.
Our loss, unfortunately, overshadowed the post-vacation excitement from our recent trip to Europe. We visited Munich for Oktoberfest (and met up with friends there); then went to Salzburg, Austria; and finished the trip in Amsterdam. I have a lot of photos to share, which I'll get to when I'm feeling like I'm in a better headspace. Getting back into a routine is helping me cope, so I thought I'd kick things off with a Monday link roundup:
How marigolds became integral to Mexico's Day of the Dead and India's Diwali.
I just love this kitchen renovation/relocation.
This is a gorgeous use of tile.
We just finished The Watcher on Netflix, which most already know is inspired by a true story, but there's another true crime that's woven into the show.
The holiday season is made for charcuterie boards. Here's how to assemble a good one.
This is my new favorite sweater. I've already purchased it in gray and beige. It's so soft and fits true to size.
Your posture matters when you take pills.
Tips for shopping final sales.
–
Let's keep in touch!
Instagram / Facebook / Pinterest / Bloglovin'
Thanks for visiting! As a reminder, I may earn an affiliate commission if you buy an item through my links. This is at no cost to you. I appreciate your continued support!