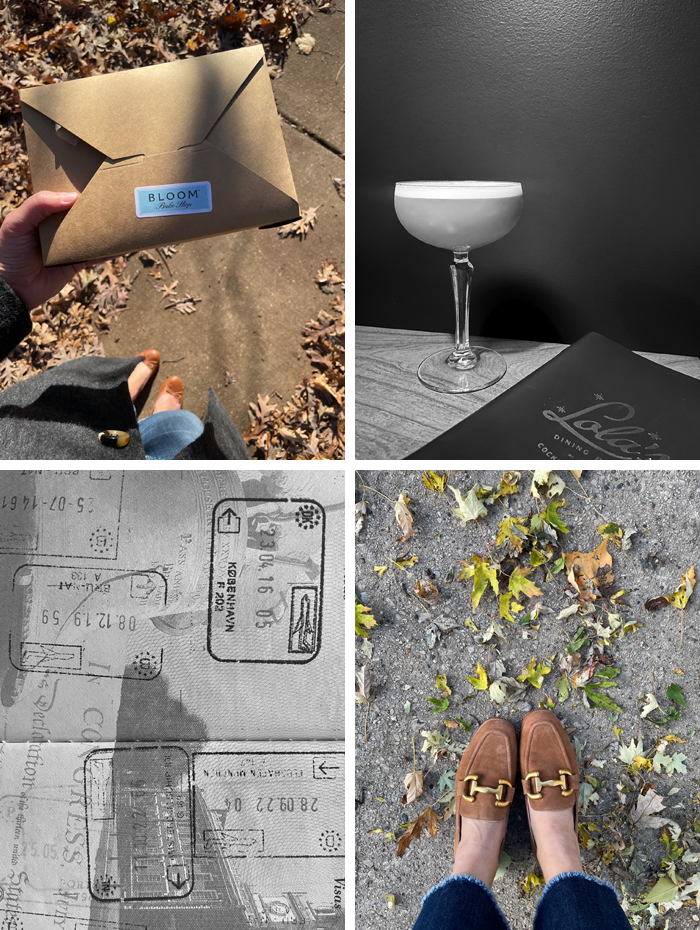 Clockwise from upper left: Walking to a nearby bakery for mid-week treats; checking out Lola's, a new cocktail bar in Madison; loving these new Boden loafers; sent my passport off for renewal.
The 2024 Met Gala theme was recently announced.
My tips for hosting Thanksgiving in the most stress-free way possible.
We have a Friendsgiving celebration on Sunday. Instead of doing a main dish, everyone is bringing sides and I'm very excited about it. Here's a list of 34 side dishes if you're doing something similar this year!
I love the trend of mismatched, loosely designed table arrangements.
Madisonians, you have to check out Lola's. We went on opening night and loved everything about it from the 1960s-inspired decor to the cocktails to the playlist.
A recent roundup of things I have my eye on.
Predicting 2024's home decor trends.
Going behind the scenes of The Morning Show with the show's costume designers.
I just bought these ballet flats and they're perfect! The bow is functional, too, so you can cinch the top if your heel slips out.
Tips for curing toxic workplace relationships — or at least making them more manageable.
Enjoy the week!
–
Let's keep in touch!
Instagram / Facebook / Pinterest / Bloglovin'
Thanks for visiting! As a reminder, I may earn an affiliate commission if you buy an item through my links. This is at no cost to you. I appreciate your continued support!