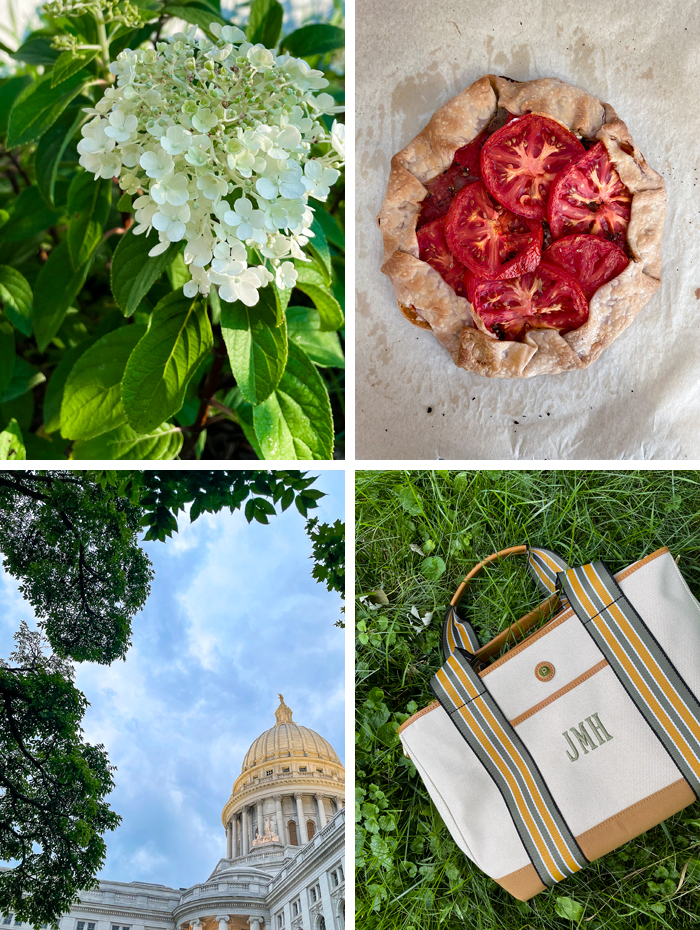 Recent snapshots (clockwise from upper left): the dwarf hydrangea I planted this year is doing well; putting farmer's market tomatoes to good use in a galette; added Paravel's small Cabana tote to my collection; and my view from Madison's Concerts on the Square.
I was #influenced by a coworker and purchased this baking cookbook. I'm excited to work my way through it.
Try this tactic to get your sheets white again.
Loving the work of photographer Jacques Brun.
Step inside a charming cottage.
Hotel refrigerators are unlikely to keep your leftovers and medications out of the danger zone.
Exploring Disney's World War II propaganda.
How Victoria's Secret missed the mark on inclusivity.
I bought a pair of slippers at the Nordstrom Anniversary Sale to replace an old pair from J.Crew. Did you buy anything?
A small change to the U.S. quarter is part of a larger logo trend.
Have a great week!
–
Let's keep in touch!
Instagram / Facebook / Pinterest / Bloglovin'
Thanks for visiting! As a reminder, I may earn an affiliate commission if you buy an item through my links. This is at no cost to you. I appreciate your continued support!