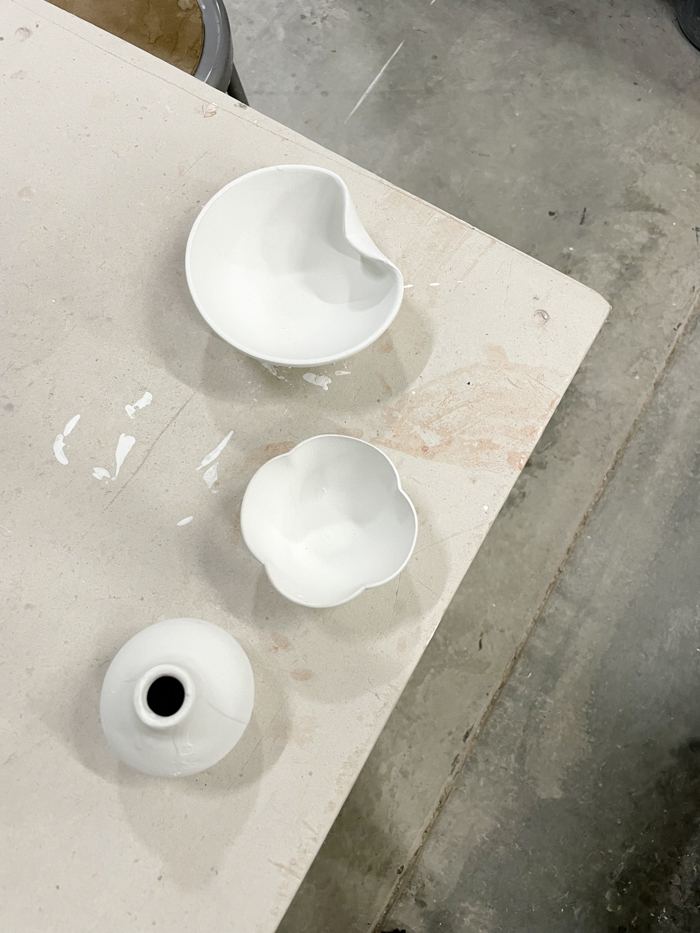 Why, hello! It's been awhile, hasn't it? Work has been incredibly busy lately and my free time has been split between going to the pottery studio, getting together with friends, and tackling projects around the house. Last week was the final session of my most recent pottery class and it's fun to see how much I've improved since my first time on the wheel. Three of my latest pieces are above. These are dipped in white glaze and ready to be put in the kiln for their final firing, which will transform the matte glaze into a shiny, glass-like texture.
History of the croissant.
American Girl's latest "historical" characters are from 1999.
Questions candidates should ask in a job interview.
Loving this playful take on a classic tennis bracelet.
I started following Joe Horner, a UK-based photographer and floral artist, on Instagram.
What is "hair cycling" and does it work?
I've been enjoying the new TV show Poker Face.
To get the look of a chunky baroque pearl necklace for a fraction of the price, I found this shell pearl version.
I made these shawarma-inspired chicken thighs a couple of weeks ago. So. Good.
A home that makes a case for keeping knotty pine paneling.
–
Let's keep in touch!
Instagram / Facebook / Pinterest / Bloglovin'
Thanks for visiting! As a reminder, I may earn an affiliate commission if you buy an item through my links. This is at no cost to you. I appreciate your continued support!