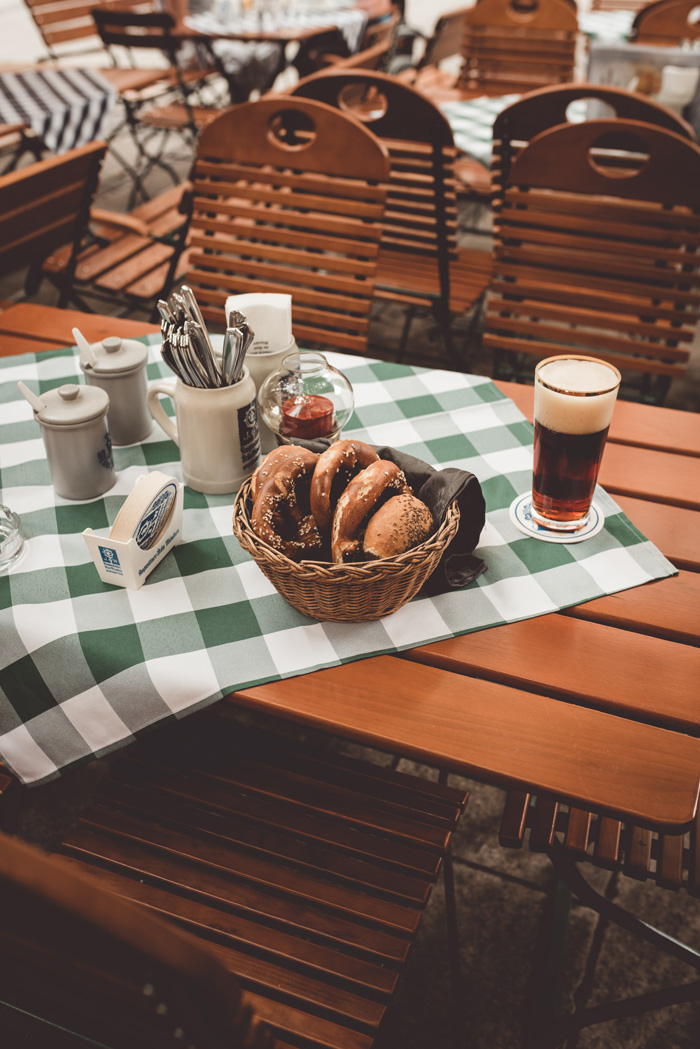 We've been talking about going to Oktoberfest for the past couple of years and just booked a Munich hotel for 2022! It's fully refundable if things change over the next year and flights aren't even available to book yet, but still! It feels so much more likely now that the hotel is settled! If you've been to Munich, please send recommendations! We're going to do five nights in the city and then head somewhere else (TBD). If Oktoberfest is on your bucket list, here's a handy guide I came across.
What makes Margot Tenenbaum's style so good, even 20 years later.
Twelve outdoor sconces under $100.
The layered history of banana pudding.
I'm a huge fan of a physical planner and I have my eye on this one for '22.
Here are 20 fun facts about James Bond. (We've started watching all of the Bond films chronologically. We knocked out Dr. No and From Russia With Love last week.)
This had me cracking up!
I keep clicking on this coat every single day. It's good, isn't it? That color!
Did you hear that Eminem opened a restaurant in Detroit called Mom's Spaghetti? If that's not ridiculous enough, wait till you watch the commercial.
My favorite fall and winter sweater is back, this time in a pretty camel hue.
–
Let's keep in touch!
Instagram / Facebook / Pinterest / Bloglovin'
This post contains affiliate links.