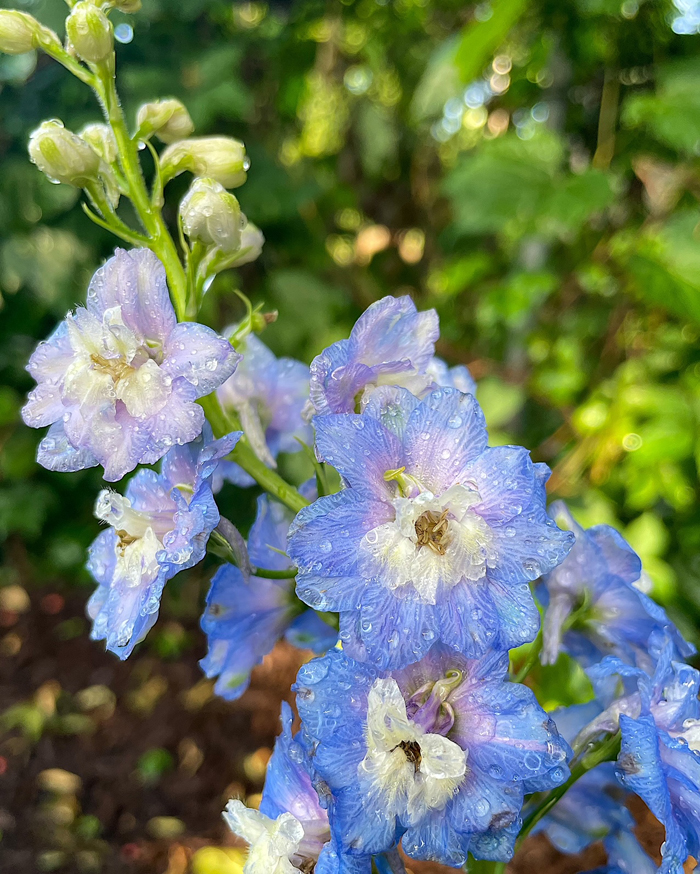 I planted delphiniums this year (above). Here's a guide to growing them.
Things I bought and loved in July.
Is And Just Like That missing the cynicism that made Sex and the City so good?
The most popular Barbie from the year you were born.
The color we chose for our bedroom accent wall.
My garden was a flop this summer due to drought conditions and unseasonably hot weather, despite watering it nearly every day. I'm throwing in the towel on my harvest and trying late-summer gardening instead.
The pops of color in this apartment tour are so cheerful.
Loving West Elm's latest collaboration, especially the striped pillow covers and this centerpiece bowl.
For those who love Swedish cardamom buns, this recipe is for you!
I just adore these flats in silver.
–
Let's keep in touch!
Instagram / Facebook / Pinterest / Bloglovin'
Thanks for visiting! As a reminder, I may earn an affiliate commission if you buy an item through my links. This is at no cost to you. I appreciate your continued support!