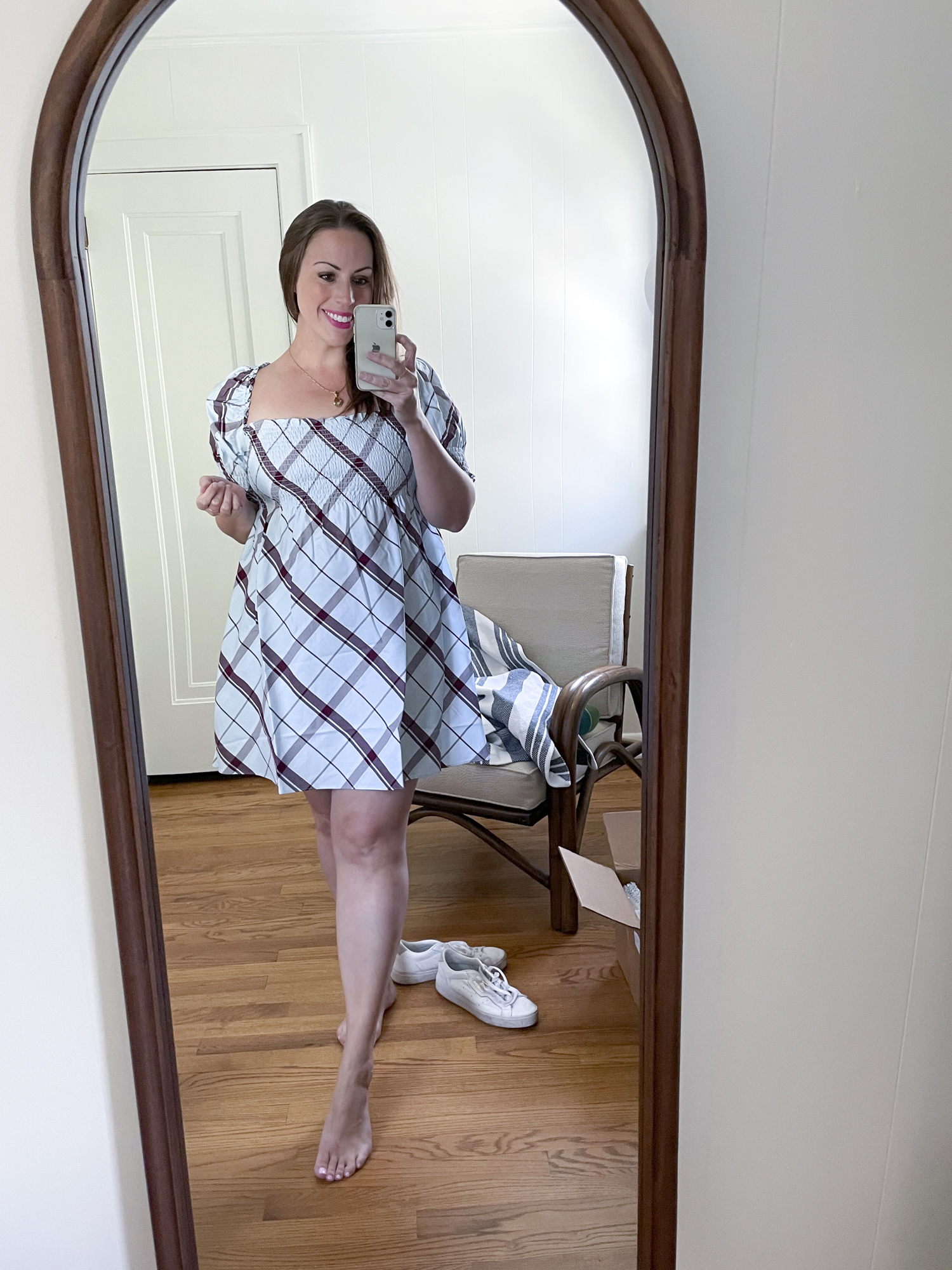 Oh, hi! I'm trying to get back into the spontaneity of posting and not worrying so much about things being picture-perfect (which just resulted in me not posting much at all) — and since I love mirror-selfies from others with their new purchases and impromptu outfit pics, I'm doing the same this month to show you just how good this Hill House nap dress is! I'll admit that I thought they were kind of silly and the long ones were too Little House on the Prairie for my style. But this one is adorable! I love a smocked bodice that doesn't require a bra and it's just so ridiculously comfortable. It runs large so you can definitely size down if you're debating two sizes. The fabric is a lightweight, crisp cotton that would be perfect for warm days. (Those warm days are becoming sparse in Wisconsin, so this is really a jump on next year's summer wardrobe!)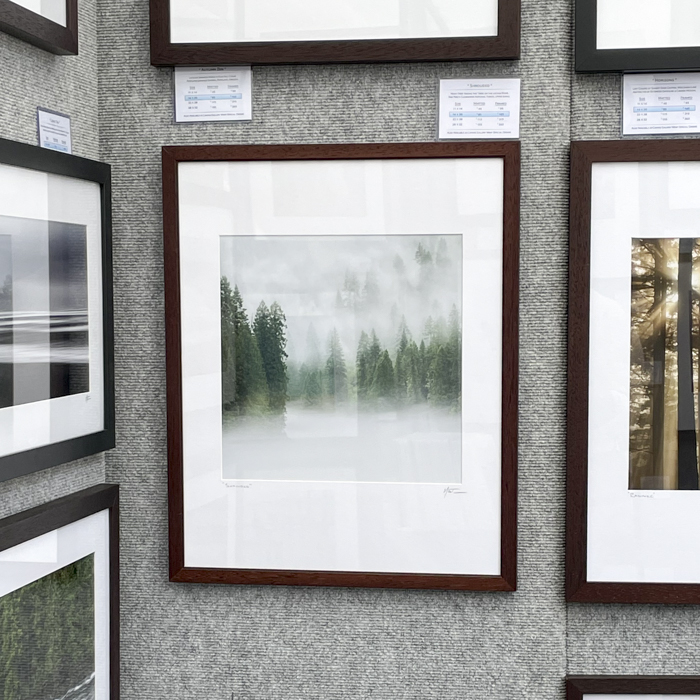 Another item that topped my favorites of the month is this moody forest landscape by ND Trivette Photography that I picked up at Madison's art fair last weekend. His work is beautiful if you're into minimal nature images!
As always, here's this month's roundup: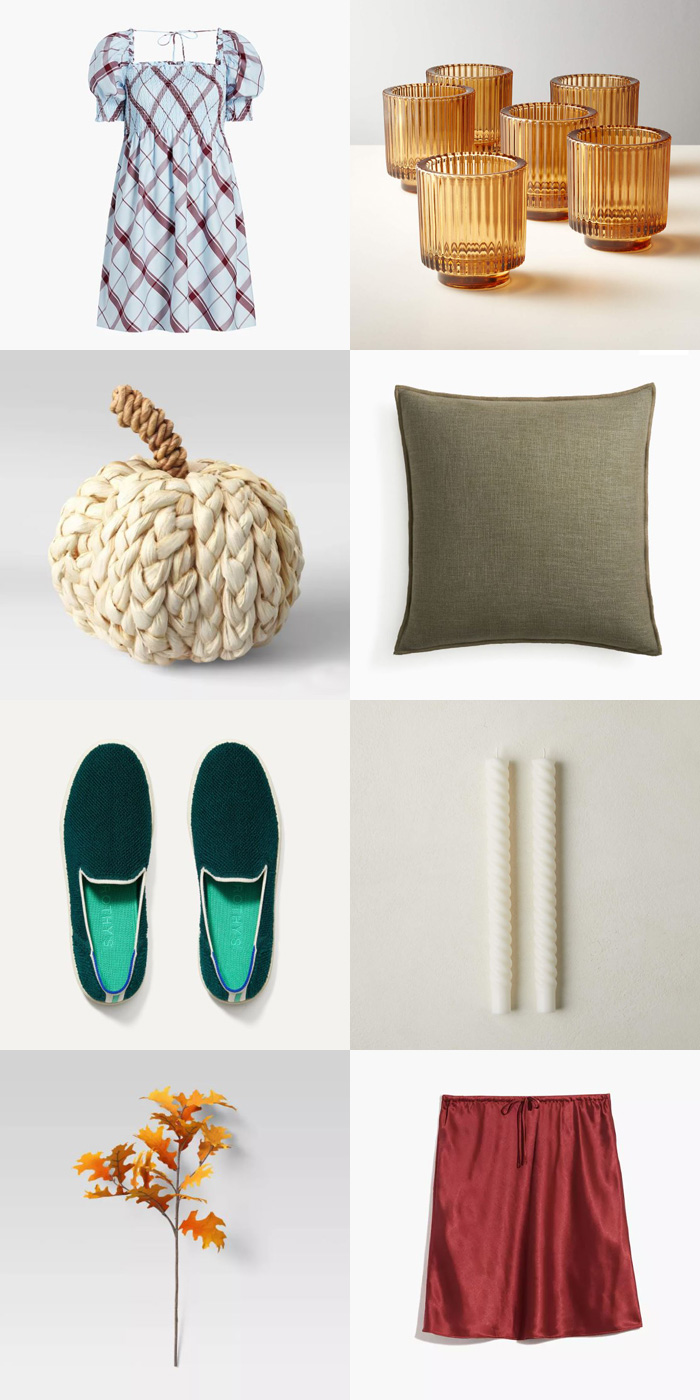 IN THE WARDROBE
See all of this year's sartorial additions here.
Hill House 'Athena' nap dress in Matilda plaid – Reviewed above!
Rothy's sneakers in juniper terry – I've never been a fan of the Rothy's ballet flats that everyone seemed to have a couple of years ago, but I kept hearing about how comfortable the shoes are. I finally caved and ordered the sneakers when I saw that they were available in emerald (which is one of my favorite colors, even if I don't wear it often). You guys! They are incredibly comfortable! And, as a bonus, they're made of recycled water bottles and washable! I tried my regular size 7 first and ended up exchanging them for a 7.5 (once you drop off the incorrect fit and it's scanned at the shipping company, they'll send the new pair out). You can get $30 off your first order through the end of September with this link. (Full disclosure, I'll get $30, too, which I'd likely spend on another pair of these sneakers in a neutral color. I believe it goes down to $20 off after this month.)
Madewell drawstring mini slip skirt – I kept thinking about this skirt after posting it in a Monday roundup and couldn't resist at least trying it in person. It's really pretty and surprisingly not staticky, which I kind of expected for a satin skirt. It runs a bit large and you could you probably opt for the smaller size if you're between two. It's especially cute worn with a chunky sweater.
AROUND THE HOUSE
–
Let's keep in touch!
Instagram / Facebook / Pinterest / Bloglovin'
This post contains affiliate links.