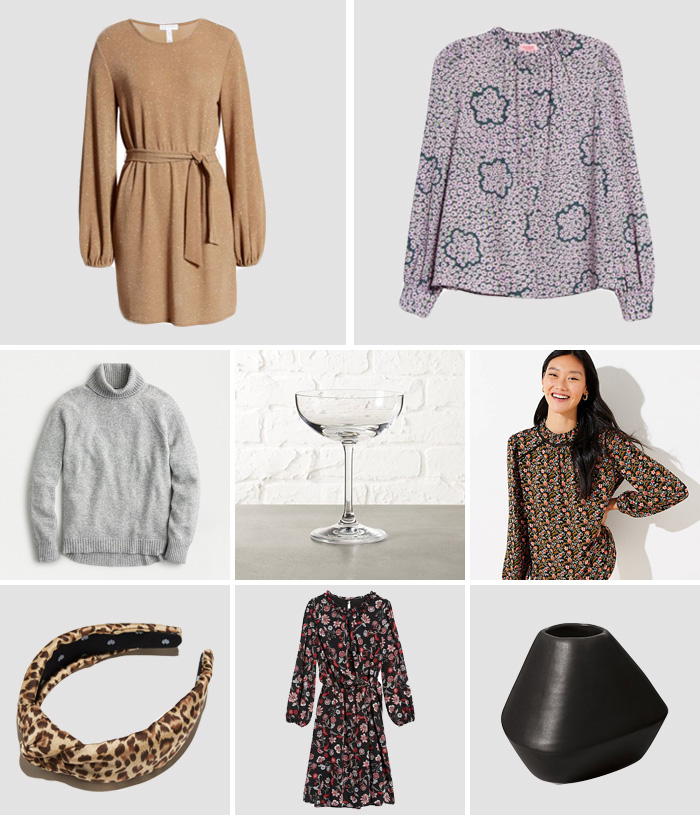 PURCHASED – FOR ME
See all of this year's sartorial additions here.
PURCHASED – FOR HOME
DIDN'T WORK OUT
Things I tried and didn't love.
J.Crew swing coat in heather camel – I don't know what size or color the online reviewers purchased to give it such rave reviews, but this coat was awful on me. I tried the camel one and it's so oversize that I felt like I was wearing my dad's hunting gear.
Banana Republic puff-sleeve dress – Fit-and-flare dresses are typically flattering on me, so I gave this one a whirl. I loved the sleeves and the flirty length of the dress, but I couldn't get over the print. It felt too matronly and outdated.
Banana Republic metallic dot tie-neck dress – This was really cute and seemed well made. I just couldn't get the sizing to work and didn't love it enough to order it again in a larger size.
–
Let's keep in touch!
Instagram / Facebook / Pinterest / Bloglovin'