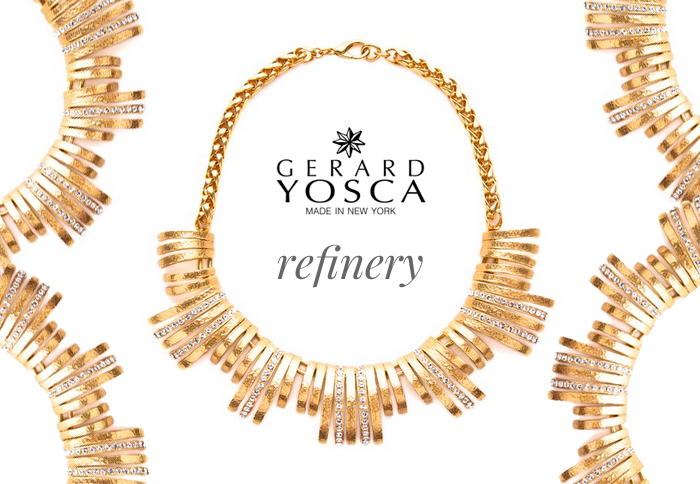 [dropcap custom_class="normal"]F[/dropcap]ew things are more exciting than new jewelry, especially when those gems come in the form of hammered metal with thoughtfully placed rhinestones, as in the case of Gerard Yosca's newest collection. Appropriately named "Refinery" the pieces are a bit more understated than seasons past, but they're no less eye catching. I could go on and on about the collection, but I think you'll agree that it's more meaningful to hear from Gerard himself about his inspiration, his thoughts on the statement piece and, for fun, what's on his holiday wish list.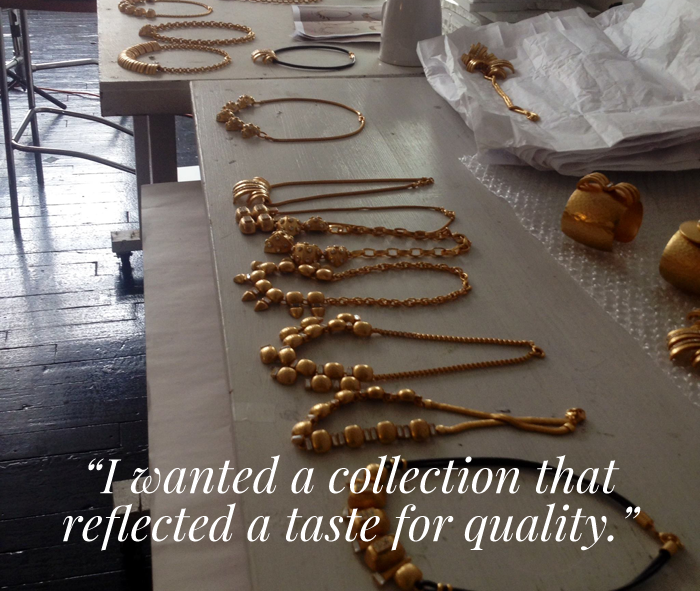 [spacer]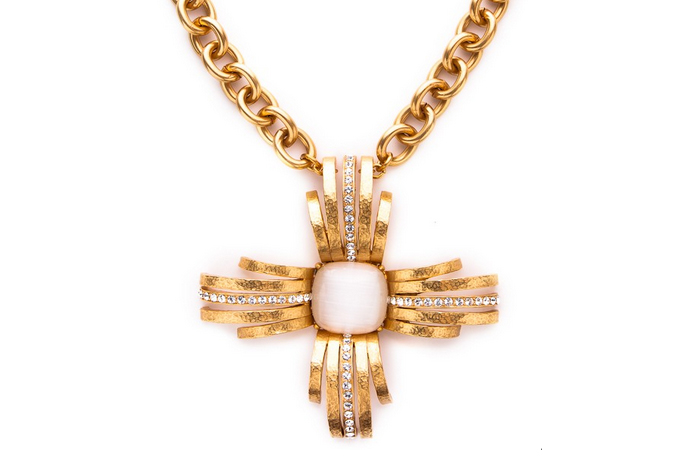 WHAT WAS YOUR INSPIRATION BEHIND REFINERY?
Time for a fashion reboot. Dress a little more simply and grownup. I wanted a collection that reflected a taste for quality. And, I'm still feeling a '70s jet setter influence.
[spacer]
WHAT DO YOU SEE AS THE TRAJECTORY OF THE STATEMENT PIECE?
If everyone wears a big statement piece, all we see is noise. I love when someone stands out by dressing less obviously. Everything we say doesn't require "!!!!!". Save them for when you mean it. The big earring just feels particularly fresh right now.
[spacer]
HOW IS THE CHANGE IN SCALE REFLECTED IN THESE PIECES?
Most of the collection is really a lot smaller than a year ago! And I've used repetition of simple geometric shapes to make the pieces easy on the eyes.
[spacer]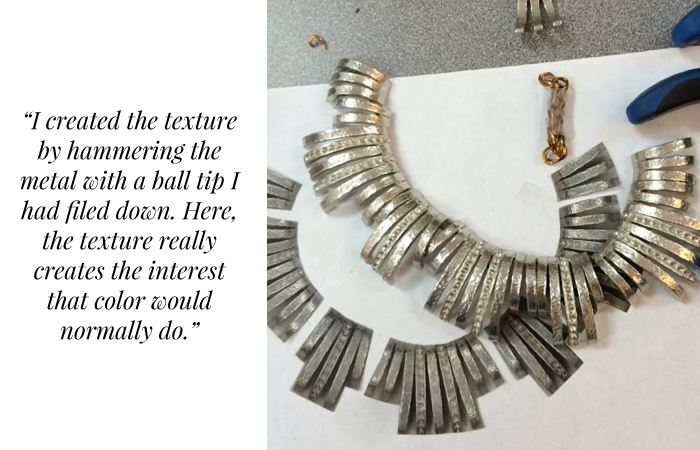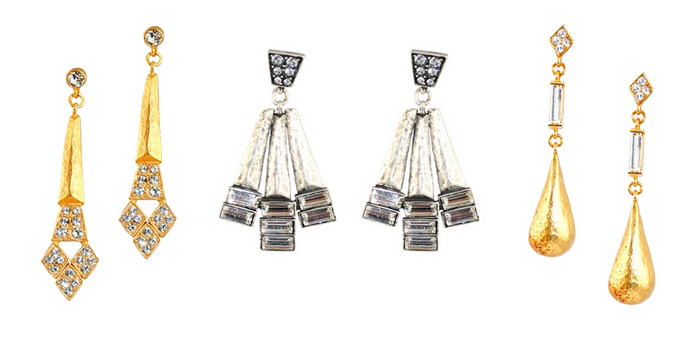 FOR SOMEONE KNOWN FOR COLOR, WHY ALL METAL?
I thought I might be able to create pieces that would be grab and go if they were easier. I created the texture by hammering the metal with a ball tip I had filed down. Here, the texture really creates the interest that color would normally do.
[spacer]
WHAT IS YOUR FAVORITE WINTER LOOK?
Cleaned up and polished as always, but for heaven's sake, keep your sense of humor! Wear that scarf with jingle bells or a silly hat. We want a mix of sophistication and childlike joy.
[spacer]
WHAT IS ON YOUR HOLIDAY WISH LIST?
Time to really focus on hauling out all of the vintage Christmas decorations to deck the house.
[spacer]