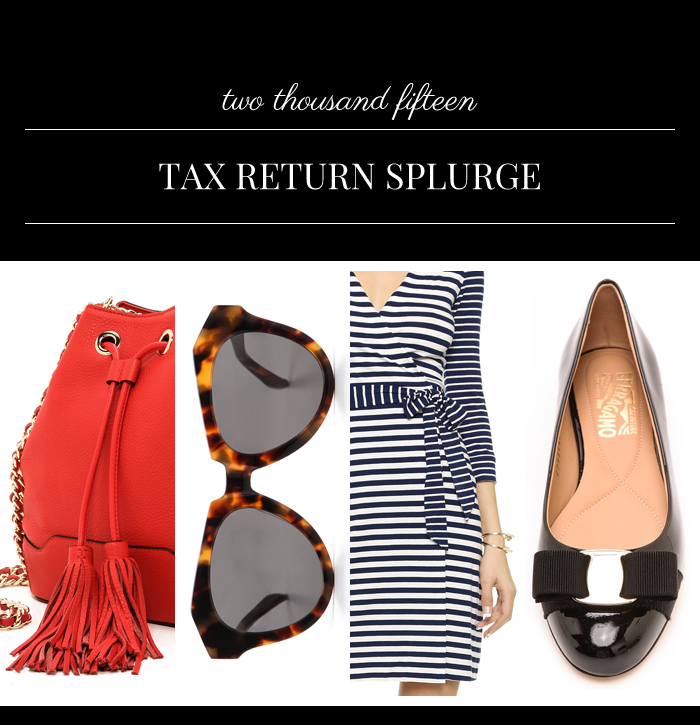 We're narrowing in on the most wonderful time of the year: tax return season! Now, if I were more fiscally prudent, I'd adjust my withholding so I wouldn't get taxes back nor would I have to pay in. However, I rather enjoy kicking off the year with a cash windfall. And, what better time to splurge on something utterly indulgent and designer-y? (After bills are paid, of course.)
[spacer]
I've actually been indulging in a "Tax Return Splurge" for the last seven years. The first item I purchased was a Diane von Furstenberg wrap dress. I had recently finished college and lost a lot of weight. (It was the first time I could actually fit into a designer item!) I couldn't justify the $355 price tag with my meager salary, so I convinced myself that a tax return could be a savings plan for something special. It was the most money I had ever spent on an item of clothing and, yet, it was a purchase I never once regretted. I still cherish the dress and wear it from time to time. (That's the beauty of a wrap dress. The adjustable tie can be cinched tighter or looser depending on how well your diet is going.) After that gateway item, there was a YSL arty ring (when "Yves" was still part of the name), Ferragamo "Varina" flats (Best. Ever.), a Rebecca Minkoff "MAC" bag, two years of Kate Spade pumps, and the Coach purse I wore nearly everyday last year.
[spacer]
That last part is worth highlighting. The "Tax Return Splurge" seems frivolous, but it doesn't have to be. I've used this opportunity to invest in a good quality, signature item from a classic brand. The items elevate my wardrobe, fit my lifestyle, and become those I wear the most. They're thoughtful purchases. So, what am I daydreaming about this year? A pair of Tod's loafers is high on my list (in white, even though they're terribly impractical), as are the following items:
[spacer]
BUCKET BAG
We have Mansur Gavriel to thank for making the bucket bag cool again. Last summer's must-have silhouette promises to be a hit again this year. The drawstring carryalls are ultra practical and, when it's done in a rich fire engine red (like Rebecca Minkoff's version exclusive to Shopbop), it's undeniably luxe.
[spacer]
KAREN WALKER SUNGLASSES
After eschewing sunglasses for so long, I finally embraced them in 2014 for two reasons: UV protection (obvi) and I no longer have to worry about blinking mid-photo! I adore Karen Walker's bold, playful designs and would go with the "Number One" style in tortoise shell.
[spacer]
DVF WRAP DRESS
A gal can never have too many DVF dresses! If you don't already own one, start saving your pennies. One of her curve-hugging, flattering dresses is a huge confidence booster and you'll wear it for years. I've got my eye on the mini Julian style with the short, flirty hemline. (May I also suggest wearing a half slip underneath? It's not the sexiest thing, but it keeps you from having a Marilyn moment on a windy day.)
[spacer]
FERRAGAMO VARINA FLATS
I feel like such a brat yearning for another pair of Ferragamo shoes, but I love the Varina style so much! They fit me perfectly and I'm giddy whenever I put them on. I already own red and turquoise, so I'd like to go with a classic black pair.
[spacer]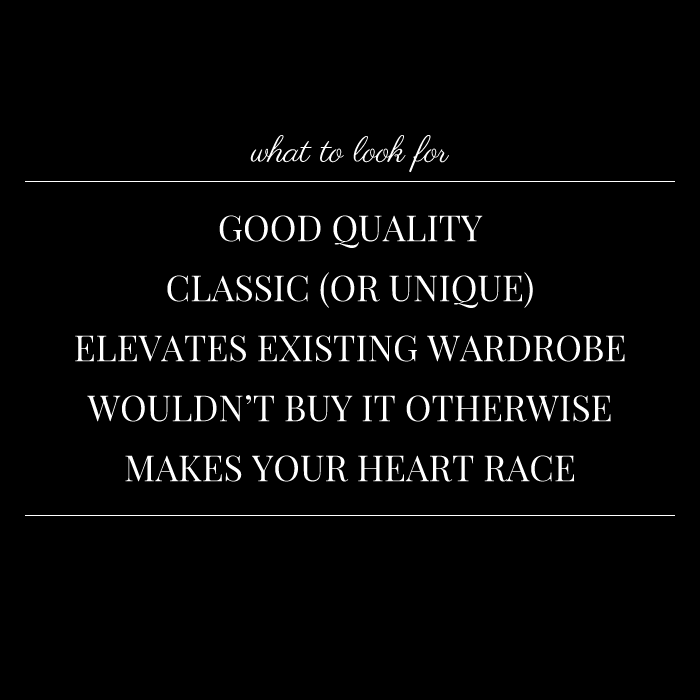 [spacer]
---
Disclaimer: I receive a shopping credit to Shopbop in exchange for sharing sale alerts and must-have items with you. However, my opinions and the content I choose to share are not influenced by this partnership. If you ever have questions about the brands I collaborate with, please let me know.