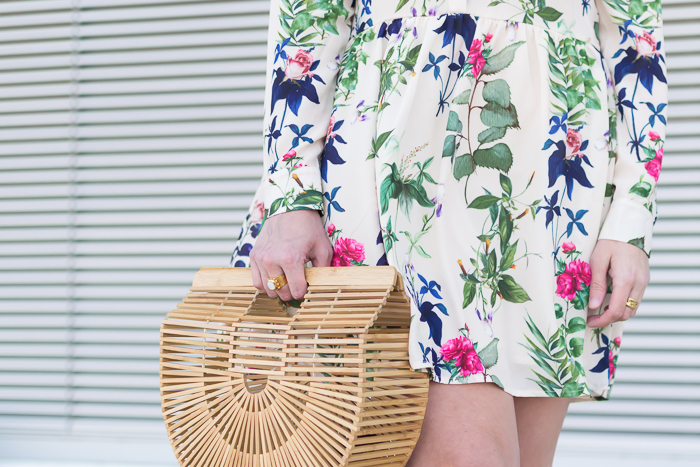 After a year of casually looking for a flattering trench coat, I finally purchased one from Banana Republic this month. I'm not sure how I managed to go without this wardrobe staple for so long, especially since I've worn it every warm day we've had recently. Aside from that, I've been all about print and color again this month. I've gone far too long with only purchasing versatile classics that I feel like my closet is overdue for a refresh with playful, eye-catching pieces. I'll admit, though, that's it making my annual Pinterest board of sartorial purchases look a little disjointed! It's easy to overlook quality when enamored with a pretty print, so I'm diligently selecting only items that have expensive-looking prints (so many wallet-friendly prints look cheap) and are made well.
BUDGET
First Quarter Budget: $850
Spent in January: $358 (decreased thanks to a Nordstrom price adjustment)
Spent in February: $256
Amount Remaining: $236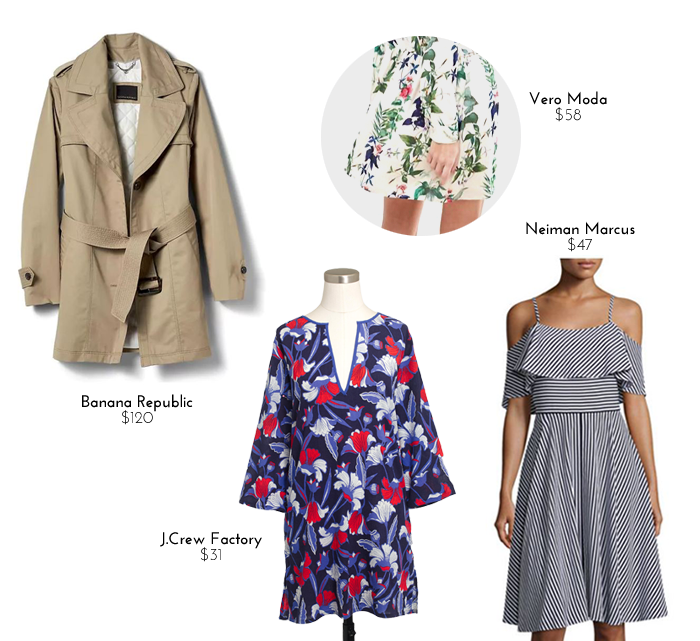 PURCHASED
See all of this year's sartorial purchases here. 
GIFTED
As always, I want to be transparent about what I've received from companies for review or as part of a collaboration.
DIDN'T WORK OUT
Things I tried and didn't love. 
Sam Edelman "Yaro" suede sandals in black: I wrestled with whether or not to return these. They're really cute and I loved how my legs looked with the extra height. However, I just wasn't convinced that I'd wear them all that often when I typically reach for flats. At $120, I figured that money was better spent on something I'd wear more often. I'll consider them again if they go on sale.
DAYDREAMING ABOUT
The items I just might add to my wardrobe next month.
Loafers (if I can decide between patent pink and matte white)
A couple of sundresses for our mid-March trip to New Orleans
Red shorts to wear with the J.Crew Factory tunic so it gets some mileage away from the pool, or possibly this pair which is a similar print.
This one-shoulder top that I just ordered.
***
I'll be linking up with Fran!