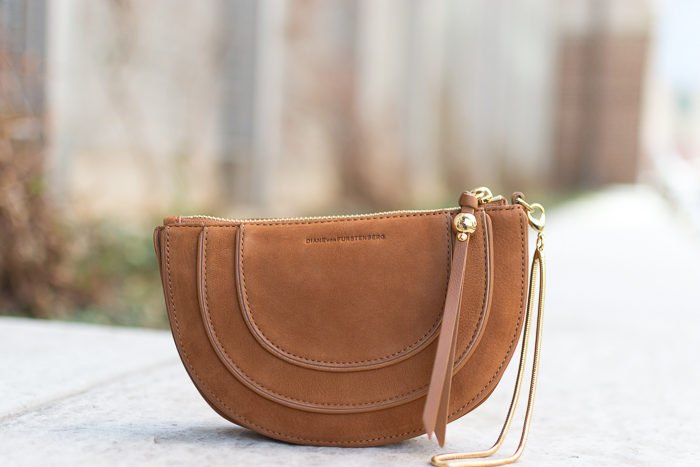 This month started with the best intentions and I went about halfway only having purchased a DVF clutch and a pair of inexpensive earrings, plus I snagged a pair of patent pink loafers entirely on a gift card. At $140 spent, I was feeling awfully smug with my self control. And then the Shopbop sale happened where I picked up the slides I was crushing on, and it all kind of went down hill from there. All in all, though, I hadn't spent much on accessories this year or last so it was nice to add a few pairs of earrings to my collection that should get plenty of love this summer, and I'm already getting a lot of use out of the clutch and sandals.
A couple of months ago, Kristen asked how I set my quarterly budget because it seemed to be on the high side and, well, it is high. I thought I'd recap my response to her in case others were wondering about this, too. And, I know this is going to be a somewhat vague answer without going into my entire financial situation because while I think there's value is sharing what items bloggers actually purchased with their own money and what were complimentary samples, it does need to be balanced with financial privacy. Overall, though, the large high dollar amount is  due to incorporating blog income into my budget (although, trust me, it's not that much!) and a freelance project that I had worked on with eBay. Last year's freelance project offset all of my clothing spending, plus padded my savings account. Since the income I make from that is outside of my 9-to-5 job, I treat it as "fun" money to supplement what would be a more modest budget. I also don't spend a lot right now on other areas of my life, which allows me to spend more on clothing. That's definitely going to change once we buy a house, though!
BUDGET
Second Quarter Budget: $685 ($850 with a $165 deficit from last quarter)
Spent in April: $298
Amount Remaining: $387
PURCHASED
See all of this year's sartorial purchases here.
GIFTED
As always, I want to be transparent about what I've received from companies for review or as part of a collaboration.
DIDN'T WORK OUT
Things I tried and didn't love.
Express Ruffle Surplice Dress: The shape of this dress is adorable, and the low neckline and cinched waist are flattering. However, the quality is pretty poor for the price. It's not lined and even though I had tried the dress in black, it was still slightly sheer in the sunlight. It arrived as a wrinkled mess from shipping. I can't imagine how difficult it would be to keep it relatively wrinkle-free during the day.
DAYDREAMING ABOUT
The items I just might add to my wardrobe next month.
I can't tell if this dress is going to feel cheap, but it's worth at least ordering to see it in person since it's just $49. It's not lined, which typically bothers me when it comes to flimsy summer dresses because I hate wearing a slip underneath when it's sweltering. That aside, I keep thinking of how cute it will be with my beloved Soludos slides and a woven bag for trips to the farmers' market and brunch.
I'm not really a t-shirt type of girl, but I can't get over how much I love this one. I want to throw it on with jeans and sneakers for weekend errands. I want to wear it with denim shorts at summer beer festivals. I even want to snag a denim skirt and wear it with that. I don't understand the fixation I have with it, but it's real. And I need it. (Yes, I realize that what I consider a "need" is likely different than that of non-fashion-preoccupied people.)
I don't think I'll actually buy this bamboo-handled bag, but it's so cute, right?! I've actually been scouring eBay for a vintage alternative that's a bit more wallet-friendly.
***
I'll be linking up with Fran!