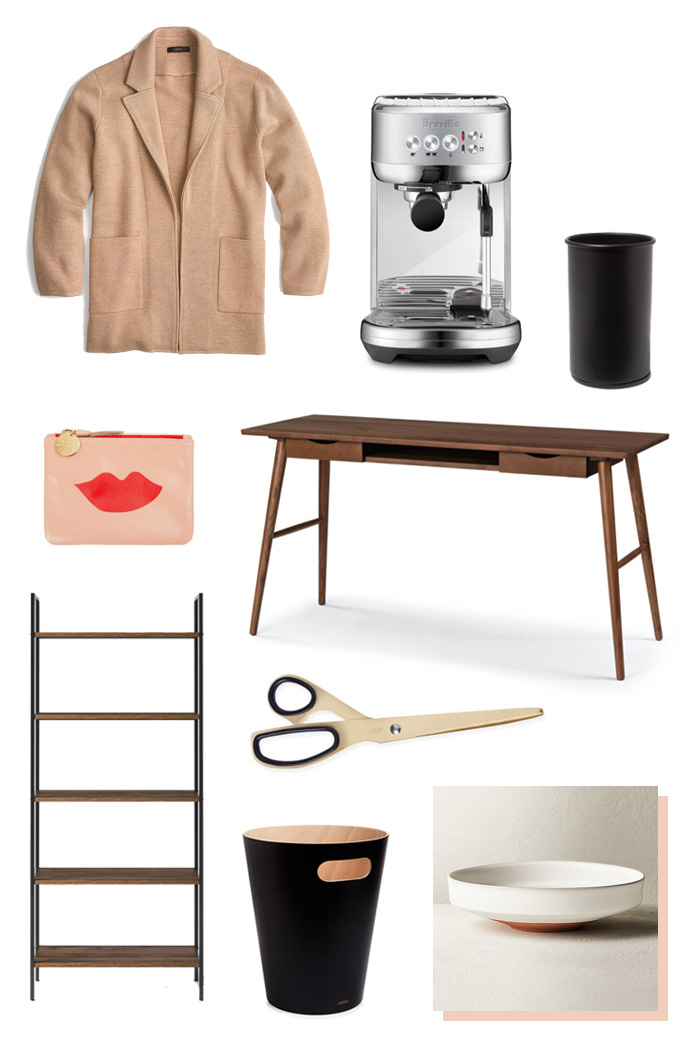 I started giving our at-home office a facelift this month since there doesn't seem to be an end to working from home in the immediate future. The space is already so much more comfortable and inspiring to be in, and the new desk has a lot to do with it. Our previous desk with a simple one from IKEA that Dave had before we met (so, over a decade ago). It's been serviceable, but it was dinged up and felt cluttered due to a relatively small surface area. Having a desk with drawers and a place to stow the keyboard has been such a luxury!
As always, below you'll find short reviews of each of the items I bought and loved this month!
IN THE WARDROBE
See all of this year's sartorial additions here.
J.Crew 'Sophie' open-front sweater blazer in heather khaki – If I'm not wearing yoga pants while I work from home, you'll likely find me wearing an Old Navy jersey swing dress. I decided to purchase the sweater blazer as a light layer to look more pulled together for Zoom calls on days I don't want to put something nicer on. It runs about a size large.
Clare V. coin clutch in coral with lip print – Assuming we can travel again, I had been wanting a new coin purse for international adventures. The one I usually use in Europe is small and I've always been annoyed rooting around in it to dig out the right coins. So, while I didn't exactly need a coin purse now, hopefully it'll get plenty of love in the future! Plus, the lip print sold me.
AROUND THE HOUSE
–
Let's keep in touch!
Instagram / Facebook / Pinterest / Bloglovin'
This post contains affiliate links.