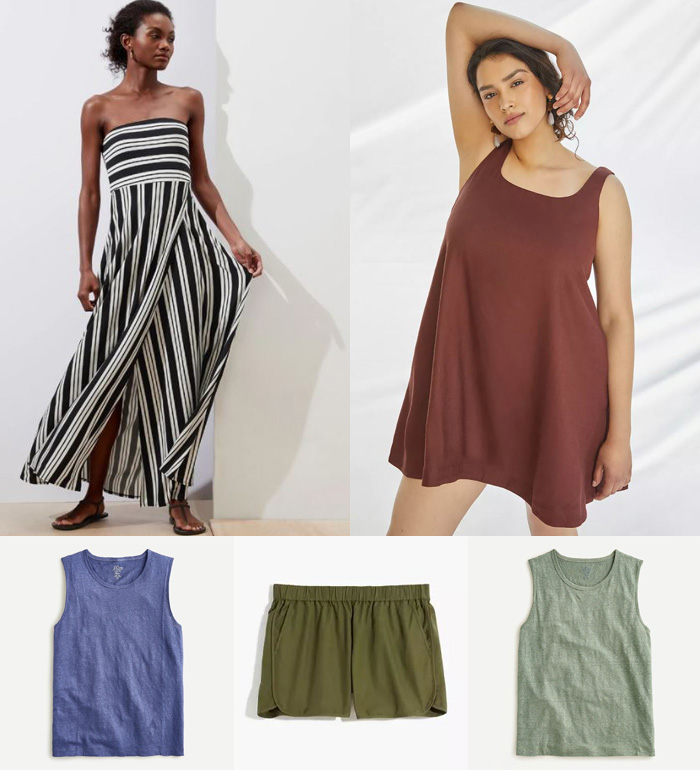 Another month, another roundup of the things I bought and loved recently — but the biggest update this month is that we're composters now! I had been wanting to start composting for awhile for the environmental benefits of keeping vegetable waste out of the landfill, but it wasn't until I started trying my hand at gardening this year that it made sense to buy a composter. Otherwise, what was I really going to do with the compost after the materials broke down?
Other than that, it was getting back to basics in the wardrobe with a few items to round out my summer staples.
IN THE WARDROBE
See all of this year's sartorial additions here.
AROUND THE HOUSE
OXO Good Grips easy-clean compost bin – This is perfect for collecting kitchen scraps before bringing it to the composter. There's no smell when it's closed (we empty it every 4-6 days) and it's easy to clean.
Dual Chamber Tumbling Composter – I went back and forth between a tumbling composter or a traditional one. We decided the tumbling one was probably sufficient for our needs — and my lack of interest in getting out a shovel to stir a traditional compost pile. This one has two sections, so you can fill one and then let it do its thing when it's full and put newer scraps into the other side. It was a bit of a pain to put together and the printed instructions weren't helpful, but there are online instructions that were easier to understand.
Target earthenware geared planter in white – This looks like something you'd find at West Elm, and the price can't be beat!
–
Let's keep in touch!
Instagram / Facebook / Pinterest / Bloglovin'
This post contains affiliate links.