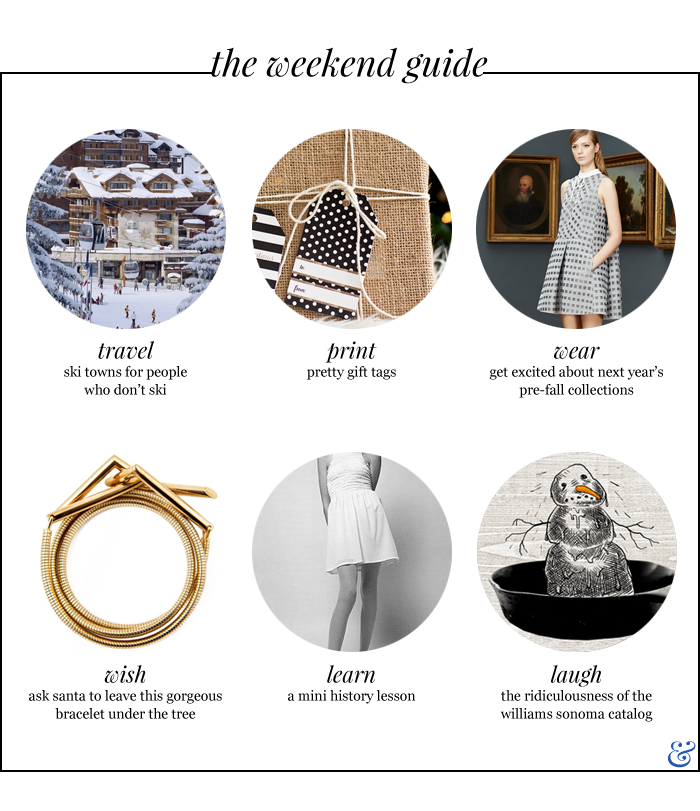 TRAVEL
I have no interest in learning how to ski, but this guide does make ski towns sound appealing.
[spacer]
PRINT
How cute are these printable gift tags?
[spacer]
WEAR
I'm drooling over the pre-fall collections. Erdem's '60s-inspired pieces are some of my favorites.
[spacer]
WISH
This eye-catching bracelet by MAU is a striking piece on its own, but would also stack nicely with other favorites.
[spacer]
LEARN
A mini history lesson about this leg-baring skirt.
[spacer]
LAUGH
The Hater's Guide to the Williams Sonoma Catalog is back.
[spacer]
REMINDER
Enter to win jewelry from Gerard Yosca's latest collection.