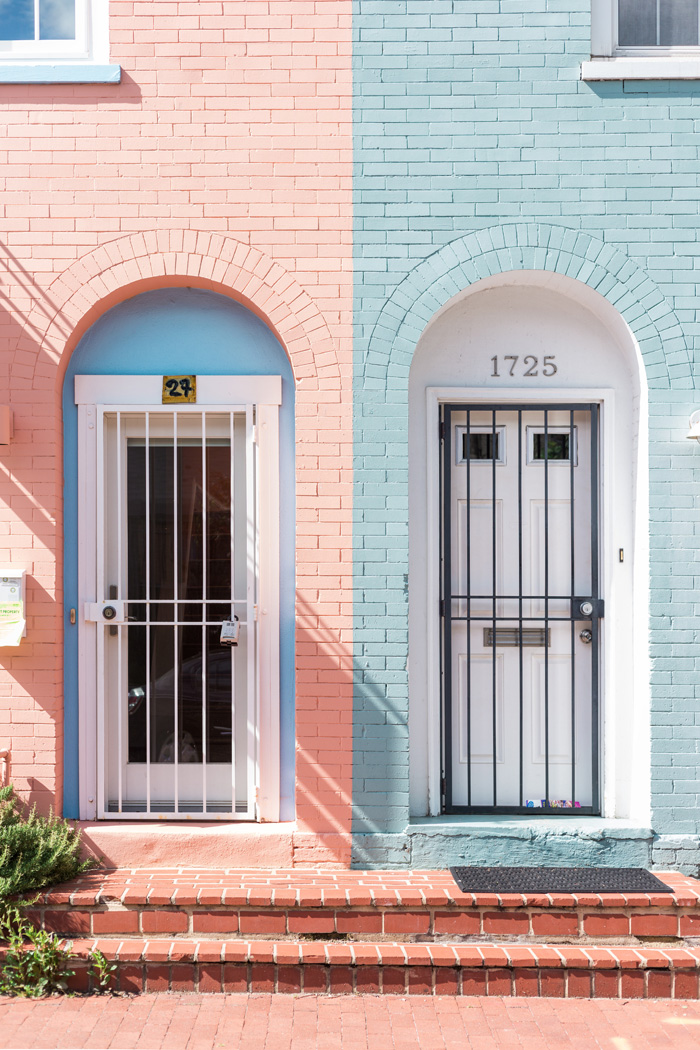 Man, January is kicking my butt. First I had car issues with the tires I recently had replaced (they wouldn't hold air), I needed my brakes replaced, Dave's grandfather passed away (at the very impressive age of 95!), and our furnace went out Tuesday night. We opted to wait until morning to have it fixed despite the overnight low of three degrees to save on after-hours fees. So, we bundled up, added more blankets to the bed, wished we had a space heater, and let water run overnight so our pipes didn't freeze. (This is homeownership, folks!) The house was a brisk 50 degrees when we woke up (down from 65 when we turned in for the night), which isn't terrible and probably speaks highly of the insulation in the place. It was still awfully cold, though, and a steamy shower was such a treat in the morning. I felt bad for Bacon who kept burrowing under piles of blankets to keep warm until the repair guy arrived in the afternoon. Anyway, that's enough complaining! We had the funeral yesterday morning, a Destroyer concert last night (it's Dave's favorite band and I gave him tickets for Christmas), and absolutely no plans the rest of the weekend.
Weekend Links:
Style Steals Under $50:
Earlier This Week:
January No Shop Update:  The furnace was kind of the last straw and sent my stress levels through the roof, so perhaps it was no coincidence that this week I caved and made an unnecessary purchase. At 50% off and a rare free shipping offer from LOFT, this shirt was too tempting to pass up without trying it on. I can't tell you how guilty I felt after I placed the order and I figured I could always return it and no harm done. And then it arrived. I'm so freaking in love with it. It's cute tucked into an a-line skirt. I love it with jeans and my favorite red flats. And it's adorable underneath a sleeveless crewneck dress. I guess as far as impulse purchases go, $22 isn't terrible after months of spending 10 times that on unnecessary things. Plus, at least it wasn't an expensive foray into the bell-sleeve trend if I don't end up wearing it past spring. Anyway, I'm a little disappointed that I wasn't able to hold out another 11 days until the end of the month, but I'm not going to beat myself up over it as long as it's the only thing that makes its way into my closet this January!
–
image via Unsplash
Let's keep in touch!  Instagram / Facebook / Pinterest / Bloglovin'