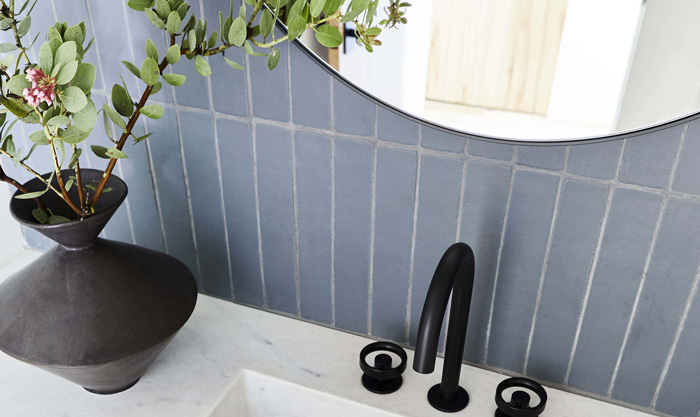 Why, hello! It's certainly been awhile since I've popped in. Things have been so busy lately that I haven't carved out much time to blog and share what I've been up to. I've tinkered with a few house projects, spent a lot of time researching future projects and home purchases, started to edit Portugal photos, and enjoyed time with our friends. We even joined a bocce league with them! And while time to disconnect was nice, I found myself missing this space. So, hi! Realistically, I don't think I'll ever commit to posting five days a week again (when was the last time I did that?!), but making time to post three-ish times a week is something I'd love to do. I miss sharing what caught my eye with you! And with that, here are your weekend links:
I can't get over how much I love Emily Henderson's mountain house powder room. Those tiles!
The American beauty market has reached "peak mask."
Who knew that the midi-skirt had a bit of a controversial past?
After years of cooking two burgers at a time on a tailgate grill, we've finally splurged on one more fitting of homeowners! Online reviews for that model are good and America's Test Kitchen agrees, so hopefully it lives it up to its reputation! (It comes in such a pretty blue, but we went with black because it had next-day delivery. I'm way too excited about keeping the oven and stove off this weekend to wait.)
I really hate that flip flops are having a resurgence.
Swedish environmentalists have coined a new term: flygskam, which translates to "flight shame."
This mango slush sounds like the perfect non-alcoholic way to stay cool when you want something other than a cocktail.
I thought Madison would have had a more consistent heat increase after seeing the temperature stripe graphs for other cities. Let's hope that we can get back to those cooler bars with sustainable efforts. Look for your city here.
Finds Under $50:
–
Let's keep in touch!
Instagram | Facebook | Pinterest | Bloglovin'