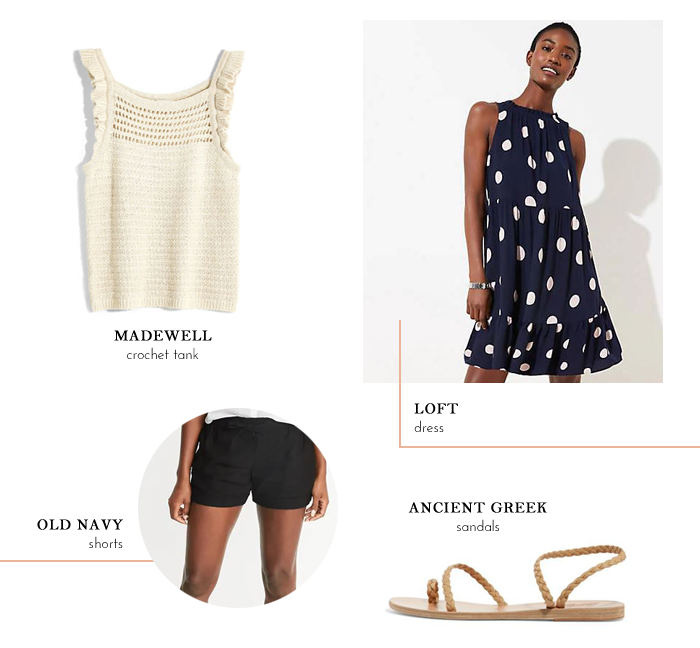 I'm surprised that I only added four new things to my closet this month, with the exception of these sunglasses that Dave bought for me as a birthday gift while we were in London. I tend to go overboard before a trip with purchases that I "need" to round out the capsule wardrobe tucked in my suitcase. My favorite purchase of the month are the sandals that I've had on my wish list for years. In fact, this is the third summer I've wistfully looked at them, but thought that $250 was ridiculous to spend on sandals — and it is, but it isn't. These go with everything. I'm sure the cost-per-wear at the end of the season will justify the upfront spend given how much I've already worn them.
It was also a light purchase month on the home front. We bought a few things on vacation: a couple of ceramic bowls, a vintage decanter tag to label our brandy, and a vintage cricket ball that I thought was too charming to leave behind. Other than that, we only bought a set of acrylic tumblers and a storage basket.
PURCHASED – FOR ME
See all of this year's sartorial additions here.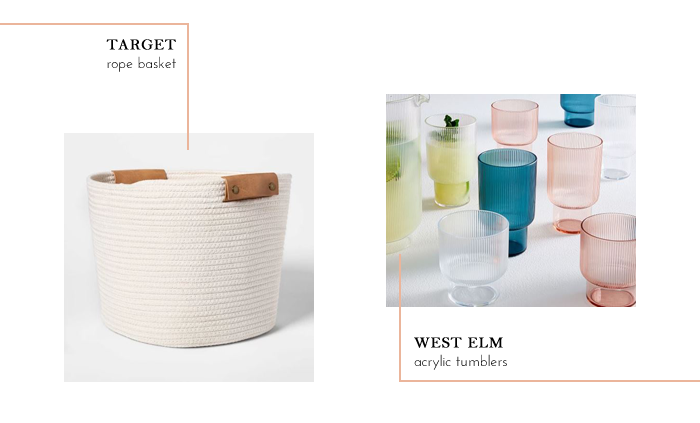 PURCHASED – FOR HOME
West Elm acrylic tumblers – I bought cheap plastic cups last year to host friends for cocktails during our Memorial Day house crawl. They were a last-minute purchase at Target and were like $3 for a set of six. I never really liked them and these acrylic tumblers seem like a nice replacement. We'll have to wait and see, though, as they haven't arrived yet. I placed the order on May 31, the last day to use my credit card's $25 birthday discount perk. I ordered three of each color in the double old-fashioned size. The clear ones are arriving this week, the blue at the end of June, and the pink in October. Haha. At least I'll have a set of six this month! Eventually.
Target storage basket – We never actually organized our entry closet after moving in. I was getting frustrated with the mess and the amount of random junk in there (including empty boxes for electronic equipment in case it failed us and we needed to return something), so I pulled everything out one day, gave a deep clean, and organized everything. I picked up this basket at Target to corral odds and ends that we use fairly regularly, like Bacon's leash and harness, my work tote, and compact umbrellas. It's a nice size to keep those smaller essentials easily accessible.
–
Let's keep in touch! Instagram / Facebook / Pinterest / Bloglovin'